So, this is the first year I'm not celebrating Single Awareness Day, but instead, celebrating Valentine's Day in all it's couply, mushy, over-priced messiness.
That is…such a new feeling, for me.
And I couldn't be more excited.
And something that, if you've been following this blog since I started it, back in 2012, you'll know I've wanted for a very long time (it's almost embarrassing, to go back and look at some of the posts I wrote, but hey, they were valid at the time, so I'm not ashamed of them or how I felt; I'm a hopeless romantic, after all). Not just to celebrate Valentine's Day. I've done that before, alone, in all my singleness glory. Like when I took myself to see Pride and Prejudice and Zombies one year alone in the theatres and ordered nachos, a large Sprite and Buncha Crunches and went ham. Or how I bought and played For Honor while eating an entire pizza alone in my apartment.
When I was single, I slayed Valentine's Day.
No, what I've always wanted was that relationship, to find that person who liked me for me, who wanted to be with me and didn't care who in the world knew about it. To have that connection with someone, who knows how to make me laugh, who recognizes the signs when I'm not doing okay, who knows my quirks, weirdness and nerdiness, and not only appreciates them, but loves me more for them. To have someone else to count on, to support me, challenge me, uplift me, believe in me. To have someone to come home to, someone to go on adventures with, someone to make my heart flutter, my face flush, my knees weak.
I finally found that person.
And friends, he is wonderful.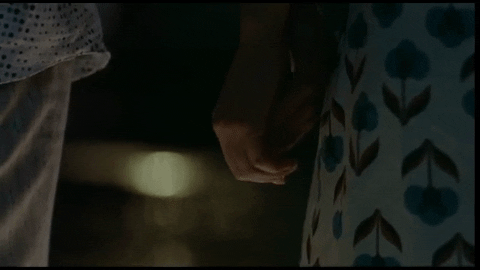 He puts up with me. He gets to deal with my heightened anxiety, paired with overthinking and worrying all of the time. He supports me through my depression bouts and has adjusted to the fact that my go-to response to any emotion is usually to cry about it. He's learned not to run away in terror when I send him a novel as a text message. He's learned beside me and stayed patient with me as I experienced so many firsts that come with my first relationship ever (hey, it only took 24 years *fistpump*), which is even more complex when I'm still battling self-doubt and the occasional round in the ring against self-hatred, so I know I gotta test his patience sometimes. There are a lot of things I'm still working on, but he's right there beside me, every step of the way.
Just like I'm right there beside him, helping him through his own battles, challenges and struggles.
But then, while we both have our own demons, we also complement one another in so many ways, it's uncanny. Laughter is contagious around this man. I love talking with him and learning from him. He is such a wealth of knowledge in the sciences and technology, areas where I couldn't be more ignorant. Yet he doesn't mansplain or talk down to me. And then I teach him about every writing/related related topic and then some. It's refreshing to find someone who's nerdiness both complements and expands upon mine. I love how many new things, like Cowboy Bebop, Battlestar Galactica, Borderlands and Fallout, I have discovered and gotten into, thanks to him. I love how many more adventures I go on, because he's so extroverted and I'm much more introverted, yet he includes me in things and helps me step out of my shell. I appreciate his support of my writing and my dreams so much. His relentless faith in me is…absolutely wonderful.
He also puts up with my obsession over Lord of the Rings, my tattoo addiction, how I squeal so loud every time I see a puppy/dog (that it almost causes him to wreck when he's driving), my travel wanderlust, my desire to hold his hand all of the time, my weird work schedule, my passion for my personal health/fitness, my Commander Shepard level dance moves, my love for dragons and animated films and KU basketball. He respects the close relationship I have with my family and he's accepted that we're going to own a dozen dogs one day.
Him. Us. This.
This is what I've been waiting over two decades for.
And it was worth every second.
So, to celebrate my first ever Valentine's Day? We're getting all dolled up (he even bought an entire new outfit, including a tie, that he looks absolutely dashing in, while I'm wearing a dress and heel combo ((which, hello, that never happens, but I'm so excited to get all dressed up alongside him)) and going out to our favorite date night restaurant. Then, we might do a little shopping or we might just walk around the outlet and enjoy the rare sixty degree weather. But, most likely, we'll roll each other back to the car (because, you know, we'll be so full) and then get ice cream (because we like to punish ourselves, apparently) before heading back home so I can steal his sweatpants and play video games until we pass out.
And you know what?
I think I can get used to this new way of celebrating Valentine's Day.
Cheers.
PS: Sorry for the overly gushy post, friends. But you've stuck with me in my overly depressive, all-I-want-is-to-fall-in-love posts over the years, so now that I've finally done so, I thought you might like to see that post, too. ❤