Hello, dear readers!
Like I hinted at in my previous post, it's almost 2019 and that means only one thing: time to write about my goals for the upcoming year (because yes, I am just that type of person). The past two years, I've shared my progress in my goals through my Questing blog series, posting updates each Sunday. First, it was my Quest for Happiness. Last year, it was a Quest for Discovery. Though I really enjoyed both of those quests, I found that I actually didn't focus every much on that overarching theme either time. I hardly thought about my original goal to discover more about myself last year, instead focusing more on the goals themselves (which is the point, after all).
This year, I'm going on a Quest for Balance. I think I've learned a lot of habits and have made a lot of progress, so I'm really excited to see where my quest takes me this year. But I think I go off on the way of extremes. I'm either on top of everything or nothing. I'm productive or lazy. I'm confident or I hate myself. I think looking for a way to find balance in my life, so I'm not always flipping between extremes, is a really good overarching goal for 2019; one I plan to actually focus on, too.
So, without further ado, let's check out the goals!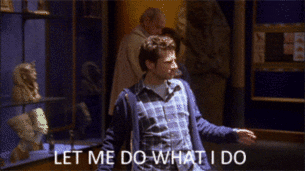 Writing: Write two books and edit two books. Query at least one.
I loved my three month project time span I created last year, so I'm going to continue that this year. Last year, I wrote two new first drafts during the beginning of the year and then edited during the later half. This year, I think I'm going to reverse it. My schedule, tentatively, is going to be:

January-March: Edit ARTEMIS SMITH AND THE STEAM-POWERED FALLACY
April-June: Edit BLOOD PRICE. Query it.
July-September: First draft of new project (that remains to be seen).
October-December: First draft Artemis, Book 3.

I'm going to continue treating writing like a job and do it five times a week. Currently, I sneak on and edit when work is slow. I'm not sure, thanks to my working out goals and my desire to continue playing my PS4 on a regular basis, if I'll be able to write at home, too. But I definitely prefer the home environment, so perhaps I can find a better balance, this year?
Health: Educate and Execute.
Like I mentioned, this is a goal I killed during the first half of the year last year, but I didn't do too great during the later half. I want to get back on the grind, tracking my food and working out regularly, but I also want to continue educating myself about how to track macros properly, flexible eating, losing weight through lifting and progressive overload rather than just relying on cardio. Tomorrow, I'm going to weigh, take my measures and a photo. I made a workout plan for January and a plan to work out 4 times a week and my boyfriend is going to hopefully join me. I'm excited to get back on track and continue this journey.

Reading: Make reading a priority. Read 75 books.
I read ad lot of books in 2018 and that was really awesome. But I also ended the year on a bit of a reading rut. I also realized that, after my dinner break, if work is slow, I'll spend way too much time on social media, instead of using that time to read. So I really want to cut out so much extended scrolling (perhaps checking only once a day and continuing to not bother on the weekends) so I can read more. I also want to remind myself that I don't have to block out an hour+ to read. Those 10 minute spurts also add up. I also:

Want to inventory my books
Make a Master To-Own Wishlist
Copy all of my reviews to Goodreads and Amazon
Blog: Continue blogging consistently and figuring out my brand.
I am so happy now that this blog has everything, from my writing to my book reviews to my random musings. I love my 6 days a week posting schedule, how I mix in personal posts with bookish content. I plan to continue that, though I also want to adopt a mindset that I don't have to make this every week and I don't need to post if I'm not feeling it. At the same time, I also want to:

Get better at blogging graphics
Consistently post in my Bookish Breakdown series at the end of every month
Clean up my following/followers list of all the bots
Learn Reddit and be a bigger presence there and on Twitter.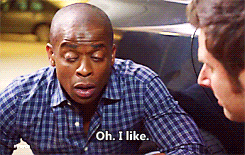 Financial: Frugality and Flexibility.
This is a goal I don't have too many specific aspects I want to focus on, per say. I have good habits and am really good with managing my money. But with moving happening sometime this summer (and no idea if that is out or in-state) and the serious desire to travel to New Zealand in the summer of 2020, I really want to continue saving, but also (continuing my theme with balance) have a healthier relationship with spending money, instead of feeling like I'm going to puke every time I spend more than $10.
Of course, there are some other goals I have in the back of my mind, like organizing my apartment before we move, updating my closest, spending more time with family and friends (and making some more friends?), get a puppy, become more politically aware, have healthy mental health, amongst others I'm definitely forgetting; and while those are important, they aren't goals I'm going to be talking about weekly. Hell, some of the five main one above, I won't have updates on every week. But they are the ones I plan to write about, posting my progress, reflections, hiccups and successes every Sunday.
It's time to go on another quest, my friends. I'd love to hear about if you are planning your own quest with your own resolutions, this year, or what you're hoping 2019 will bring! Thanks for supporting me on mine. 🙂
Cheers.