Last Updated on January 1, 2020 by ThoughtsStained
Hello, lovelies!
I know that time is just a social construct and there really isn't anything special about today, but I do subscribe to the idea that this is a chance for change; for rebirth and reflection, for improving what I want to improve and recognizing what I'm already thankful for and proud of. I'm among the masses who will make goals for the upcoming year, with the intent to achieve them all. Have I ever managed it? No.
But who's to say that I can't this year?
2019 was…an interesting year. It was the year that I was forced to confront and recognize my privilege and realize I can't "not be political," and I began to fight for those I love and those who have unfairly and unjustly been oppressed and attacked as I realized just how truly corrupt our world can be–to the point where I almost can't even believe it's non-fiction, a reality we're living. It was depressing, hard and terrifying, to see how many people choose hate, fear and oppression every day, when the options for love and acceptance are right there. Hope remains, even if it's hard to see, sometimes.
Personally, 2019 had it's hardships, too. Back injuries, puppy medical problems, post-puppy depression, apartment troubles, financial struggles, body image acceptance after weight gain and depression and anxiety were among just a few of the things I experienced in the year I turned 27.
But there were some good things, too, even if, at times, they felt few and far between. I spent a third year with a wonderful man. We added a puppy to our family and survived her first five months. I finished editing BLOOD PRICE and sent it off to query. I hung out with friends and family, watched KU Basketball and played a ton of video games, including Outer Worlds, Borderlands 3 and Dishonored. I watched movies, played board games and read a ton of books. I paid off my first student loan, a feat that felt impossible but feels like an incredible achievement, even if it was the smallest of the seven I have. I blogged, upgraded my layout to something I love and opened up my own editing services. I joined SPFBO as a solo judge for the first time, I got a day job that I'm really excited about and we went on vacation to NC to round off the year.
For me, 2019 was a year of growth and a lot of it was difficult. It was a year I needed, but it's also a year I'm happy to say goodbye to, as we move forward into a new decade of opportunity, hope, growth and acceptance. I have a lot of goals for the decade in which I'll enter my 30s, but we'll stick with 2020–for the goals I have for this year are not few, either, but they follow a very central theme: live with intention.
2020 Intentions
Write two novels, edit one and write for me: Though I finished editing BLOOD PRICE last year, I miss writing not only new stories (though I definitely want to continue writing in Antica and about Natanni's life), but also just writing consistently and making that one of my priorities. It's going to be a little more difficult with my new day job and schedule–plus balancing my editing services, blogging, reading and other commitments, on top of everything else–but I love it too much to give it up. I still want to be published, but as traditional querying hasn't turned out so well still (though still waiting on a few more responses!), I may also look more seriously into self-publishing potentially this year. I know I have been focused a lot recently on making writing a career; on things like marketability and audience reaction and if readers will like it. And of course I want readers to enjoy my stories. But I also just miss writing what I really want; taking risks and exploring the boundaries of what I can do. So I'm going to try and recapture that, too, while I can.
I'm going to do this by: spending four months on each project, attempting to write four days a week for an hour a day. I'll be using WriteTrack to track my progress, potentially reaching out to other writers to do sprints and probably joining NaNo again in November!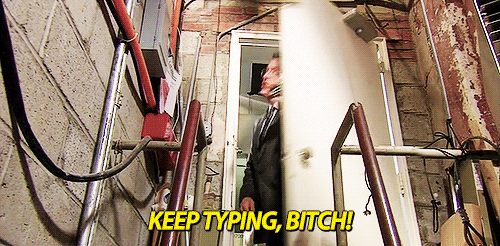 Create routine I enjoy that is both productive and supports self-care: I strive off routine. It's just how I function as a person. One of the main things that challenged me about my previous job was how I could never form a proper routine, because my schedule constantly changed. I'm really excited to have a consistent schedule and can form a routine now that the holidays are over, so I know exactly when I'm working creatively, working out and resting. Balancing the need to be productive with knowing when to say fuck it and play PS4 until dawn is going to be the trickiest part. I'm going to have to learn to really read my body and mental cues, not beat myself up when I don't cross everything off my To-Do list or meet my weekly goals, or when things get rough and all my plans go out the window. But with having a routine, I want to be able to manage all my commitments and hobbies while still enjoying life and taking breaks.
I'm going to do this by: having a planner that I update with weekly goals and To-Do lists, making a master schedule I try to stick by weekly and being willing to adjust as necessary!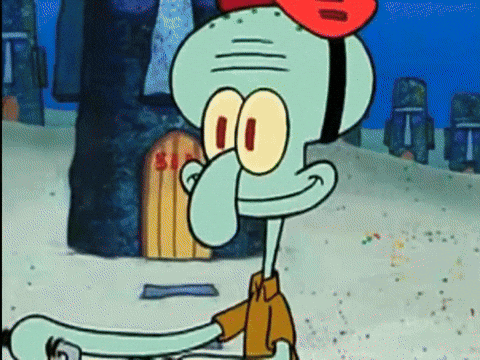 Work with at least six clients: I'm really excited about my editing business. Honestly, aside from writing, I'm happiest when I'm able to edit someone's work and help them get closer to achieving their dream of publishing their best fiction. It's something I plan to make a full-time career and every client gets me one step closer to that! Though my ultimate goal is to get at least one developmental edit/client a month, I know I'm still building and getting the word out, so this year, I'll feel proud if I can work with at least six writers to level up their manuscripts!
I'm going to do this by: continue to market my services on Twitter, building genuine connections with the community, applying for opportunities to give back to the community, like SPFBO and RevPit, so I can continue to become more involved, network with other editors in the business and manage my editing calendar.
Read more: I got into at least three reading slumps that I can remember last year where I didn't read at all and it sucked, to say the least. I have a lot of books I want to read this year (more on that on Friday!) and I just want to read more generally–especially more intentionally, as I don't ever want to realize I'm only reading cishet white males. I want diversity both in my books and on my bookshelves! I'm happier when I'm reading and I definitely get caught up in the pressures of book blogging–and I do want to be more forgiving on that front–so I hope to read more but also read more for me and for the pure enjoyment and escape it brings.
I'm going to do this by: Reading during the small moments, not waiting for big stretches of time, going to bed early enough to read before bed, reading during meals instead of being on my phone (except breakfast, where I read the Guardian to catch up on the news) and following mood reading as much as I can, to stop any slumps that might be brewing.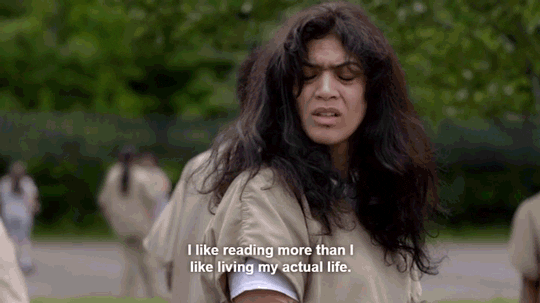 Cook new recipes: This is something I always mean to do, but never do. But, now that I'm cooking fresh each night after work, instead of always having to meal prep, I think I'll be more inspired to try and mix up what I'm making!
I'm going to do this by: writing down new recipes that sound interesting and trying to make two new meals a month!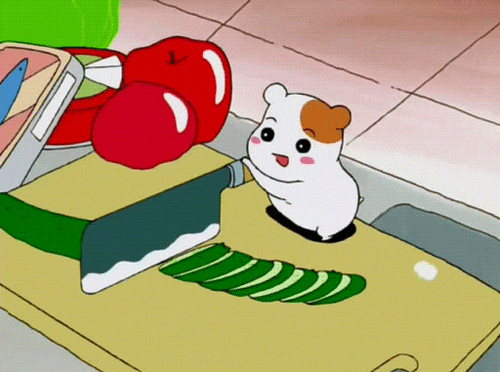 Cherish connections and friendships more: I am definitely the worst at this. I'm horrible at texting or messaging back on social media, I make promises to catch up and stay in touch, but never follow through, and then I complain how I'm lonely and wish I had more friends to hang out with. *laughs until she cries* Granted, my old work schedule also made it really hard to spend time with any friends, old or new, not to mention my family who I'm close with, so I'm hoping this new schedule will allow more time in the evenings for the occasional dinner meet up and weekends hosting friends to come over! I know I won't be able to do it every weekend (and wouldn't want to–a girl's gotta recharge!), but I do want to be really intentional with actually following through when I said I would.
I'm going to do this by: only checking my phone or social media when I have time to actually respond to a potential message, so I don't forget, being more upfront when I want to stay in touch with someone and not being afraid to ask someone to hang out, and trying to see my family and friends at least once a month.
Less social media time: We all know this one, right? I spend way too much time on it and I don't need to. I still want to use Twitter pretty predominantly, because that's where I have the most connections and I like to stay in touch with people that way. It's also where my writing community is at, so I'm definitely not giving it up. But with everything else going on and everything I want to balance, social media is prolly the lowest of priorities, so I'll prolly only check it once a day and hardly ever on the weekends? If you want to talk to me more than that, let me know and we can chat. <3
I'm going to do this by: Spending less time on my phone and stop using my browser on my phone to check the apps I purposefully didn't download, stop continuing to scroll when there is nothing new and not feel guilty when I'm not "involved" enough, because it's just not where I need to be right now.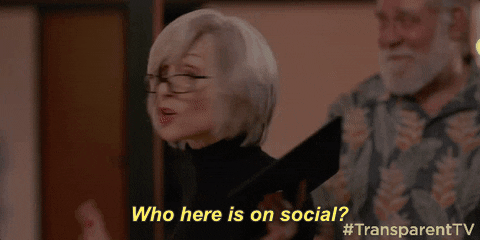 Finish home projects: Though we aren't home owners yet, this apartment is the biggest we've lived in so far and it requires a little more upkeep than the usual studios we're used to. There are a couple of projects (mostly cleaning/organizing/decluttering) that I'd really like to get done this year. Even though we only plan to live here for another year and a half, if things work out the way we dream, I still want to maximize our time here and truly enjoy it.
I'm going to do this by: Having one project a month I want to complete, so I can spread it out and not feel overwhelmed trying to complete one in one weekend, thus taking up all my free time and feeling like I didn't get a break from work.
Wear my style more: I know my style, I want to wear this style, but I've always been too frugal to pursue it and felt I was "too fat" (<— bullshit, btw) to wear it. I'd like to embrace my body a little more and wear what I want (though I already feel myself not wanting to spend money on it just typing this) and just…be confident in who I am as a woman and how I want to express myself.
I'm going to do this by: Trying to be a little more brave and willing to spend money on myself and confident that I can pull off the looks I've always dreamed of wearing.
Take more pictures: I love photography and I love captures memories via photos. I want to do a better job of doing this, especially with me in them (again, confidence issues), which really comes down to me just taking photos and asking people if I can take them, which I've always been too shy about. But I'd love to be able to look back this year and see my year captured in photos.
I'm going to do this by: taking more pictures. 😛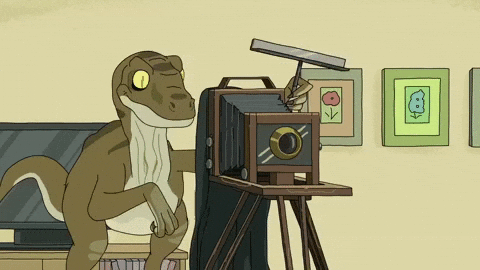 Well, I definitely have a vision for the year, I think! It's a lot about prioritizing what is important to me, a lot of self-acceptance, a little more selfishness and just continuing on the journey I've already been on. I know there are still going to be a lot of challenges, hiccups and hardships, but I am also confident for this year, in a way that only the new year brings. I already have some highlights to look forward to, on cloudy days: namely, my two week solo vacation to New Zealand (!!!!) over the summer and then helping my sister plan her wedding (!!). Those two things alone have me excited about this year, but I'm definitely ready to be more myself. More confidence in who I am, using my voice more, apologizing less and just embracing this gift of life that I have no idea how I was lucky enough to receive it.
Friends, thanks for reading this MAMMOTH of a post. And thanks for being there with me on this adventure and all the detouring side quests I take. I'm excited to spend 2020 alongside you all. I hope the year is exactly what you need it to be, even if you don't realize that's what you need at the time. I wish you happiness, comfort, peace and confidence. I hope you have more happy days than not, that you remember your self worth is far greater than you ever imagined and that magic surprises you often.
Let's kill 2020 together!
Cheers.