Last Updated on January 16, 2021 by ThoughtsStained
Hello, lovelies.
We all know how much of a dumpster fire 2020 was, to the point where dumpster fire just doesn't feel like enough to describe how hell it was. From the political bullshit to the obvious brokenness of American government and the rampant white supremacy that dominates our culture; to the pandemic that stole so many lives and wrecked so many plans; from health scares to financial burdens to mental health crises.
Yeah, 2020, I'm not going to miss you.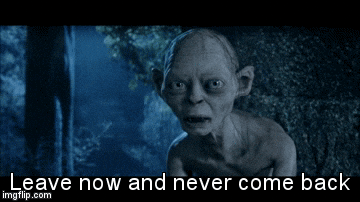 It's foolish to think that 2021 is magically going to get better because the calendar has changed to a new year. I recognize that. And yet, I feel more hope going into 2021 than I did since March. There's multiple vaccines slowly being distributed. A new president will be sitting in office at the end of January. People are still out there fighting and educating themselves to create a kinder, fairer and brighter world and future.
I don't go into 2021 thinking that all of 2020's problems will magically end. But, I do go into it with hope that, with persistence and work and good trouble and hope, we can make strides to make 2021, if not a good year, then at least a more positive one.
On that note, I like to start the year making intentions for myself of what I want to strive for, for the next 365 days. Despite opening up reflecting about the state of the world, these goals are much closer to home, more personal to me.
Writing
I am going to try and make 2021 the year of the writer, for me. I have been working on BLOOD PRICE for the past few years, but definitely not to the extent that I want to. I remember in 2017, when I really put writing first, I wrote two first drafts and edited two additional drafts, basically working on a different project every three months. It felt amazing. I know that sort of output was magical and, quite honestly, will probably not be replicated again, but ever since then, I feel like writing is more of an afterthought; something I complete after the fact, instead of making it a priority, when I can.
I want to change that.
Intentions:
Develop a writing routine
Edit and query BLOOD PRICE
Write first draft of UNTITLED adult fantasy romance
Game Plan:
Schedule time to write five times a week
Find buddies to check-in with
Start writing out monthly goals in my Novels and Narration posts to help guide myself more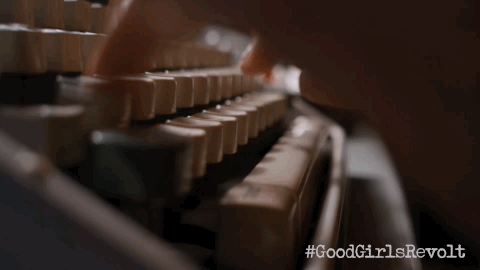 Reading
As we all saw in my 2020 Reading Summary post, 2020 was abysmal for my reading life, which I think honestly took a toll on my mental health (which is almost ironic, since part of the reason I didn't read was because of my poor mental health). I think much of it was because I stopped reading during my lunch breaks because half of the time, I didn't get one, thanks to an increased workload due to the pandemic. Then, I would doomscroll before bed instead of reading. I want that to change, as there are too many good books in the world for me to spend so little time reading.
Intentions:
Develop a reading routine
Read one-two books a week
Game Plan:
Delete social media off my phone (and lessen social media intake in general)
Protect my lunch break and actually go to bed with enough time to read
Make monthly goal TBRs to get me excited
Blogging
Despite not doing well in other areas, I found a good rhythm when it comes to blogging! I started regularly blogging on Mondays, Wednesdays and Fridays, using Kal @ Reader Voracious' spreadsheet to help plan out my posts in advance. Sometimes, I'll add posts in on other days, but I've found posting three times a week works well for me. I also gave myself grace and stop beating myself up if I missed a day or didn't get a post written or just wasn't feeling it, which actually helped me blog more, because there weren't these ridiculously high expectations placed upon me (by myself).
So, I hope to continue building upon that momemtum, writing posts that excite me, following bloggers whose content I enjoy and who inspire me, and continue to grow!
Intentions:
Reach 1,000 followers (currently at 878)
Update all older posts with new feature images
Game Plan:
Continue to post regularly and form real connections
Promote my posts more on social media
Take time to update my entire site for cohesion
Freelance Editing
This August will make it my second full year of freelance editing and I am so grateful that I made this leap. Not only have I gotten to work on some incredible books by some incredible talent and writers, but I've also been able to create a savings account again and build confidence in my skills. I am so excited to continue to grow and explore this wonderful side job that is such a massive passion of mine.
Intentions:
Work with at least one client each month
Continue to self study and level up my editing skills
Get better at marketing these services
Work with a romance client!?
Game Plan:
Learn more marketing tools
Continue to support and get involved in the writing community
Connect with more freelance editors
Self-Love
CW: for body image issues, eating disorders, body dysmorphia, self-hatred, fatphobia
This is a goal that I have no idea how to achieve, but dammit, I am going to try my hardest to do it. Since gaining a lot of weight, my own relationship with my body and my self worth, which I tie directly to how I look, has plummeted. I want to find a better balance, where I can still strive to lose weight (because I do want to) and get stronger, yet not tie my self-worth into those achievements; to love myself regardless.
Intentions:
Find movement I enjoy and make a routine
Read and learn about body positivity
Continue therapy for body dysmorphia
Game Plan:
Read at least one non-fiction book a quarter on body positivity and body acceptance
Lessen social media time to stop the comparison game
Force myself to do things my brain tells me I can't "until I lose weight" Activism and Allyship
This is the area I need to grow the most, I think. I grew up in a conservation household and it wasn't until college that I realize how messed up and wrong many of my views were; but I didn't truly begin the work to combat my own racist tendencies, thoughts or history, learning about the harm and impact of our white supremacist foundations, society and culture, until this past year. I want to continue doing this work, listening to the marginalized voices doing this work and supporting financially BIPOC and queer creators, advocates and mentors.
Intentions:
Learn more about the systemic racism in America
Learn how to better have difficult conversations to help combat systemic racism, racial injustice and fight for LGBTQIA+ rights
Continue to move away from performative to actual allyship
Game Plan:
Continue supporting and participating in Anti-Racism Daily
Read one non-fiction book by an anti-racist scholar a month
Diversify my regular reading to normally include BIPOC and queer writers
Diversify my shopping places to support more local and BIPOC communities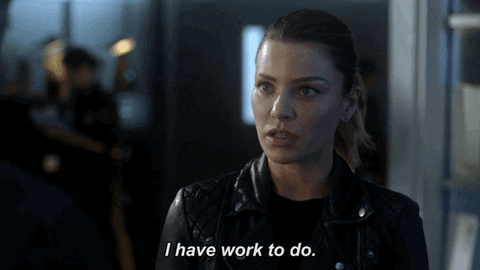 Other Intentions
What's listed above are some of my main intentions I want to focus on this upcoming year (and most likely the rest of my life, if I can build some sustainable habits and practices!). I know that's plenty to keep anyone busy, but I have some smaller goals that I just wanted to write down somewhere, as I hope to reference this post and help myself not forget about all of these by February.
Some other, "smaller" intentions include:
Work on home projects
Take better care of my hair and learn new ways to style it
Lessen my social media intake
Stay connected to friends better
Write more letters and have penpals again!
Adopt a more sustainable lifestyle
Survive another year of grad school
Pay off some debt?
Explore our local nature spot more
Visit friends in America (pandemic pending)
New tattoo(s)?
Get more nerdy clothes
Cook more new recipes
Manage my finances better
Complete some day job work projects for my students
Learn how to be a wonderful auntie to my new niece
As you can see, I have some pretty big plans for 2021–which is a very brave (foolish?) thing for me to do, considering how 2020 went. I think the biggest intention I have to have, if I learned anything from the past year, is to remember to live. Sure, the pandemic might translate living to mean Zoom calls with family instead of meeting in person, ordering take out instead of dining in, or daydreaming about vacations instead of taking them. But, until everyone is vaccinated and we can get the pandemic under control, it is still important to me to stay isolated and do my part to protect myself and others., while living my life to the fullest that I can safely do so.
Once the pandemic is over, however? It taught me that life can be pulled out from underneath you at any moment. So, I'm going to take more trips. Be more selfish with my time. Get more tattoos. Splurge more, when I can. Cut toxic relationships. Because life is so short and precious and unpredictable already. I don't count 2020 as wasted, though it was much different than what I expected. I count it as a reminder and a wake up call to live with intention, each and every day.