Last Updated on November 3, 2019 by ThoughtsStained
Hello, lovelies!
Today, I turn 27.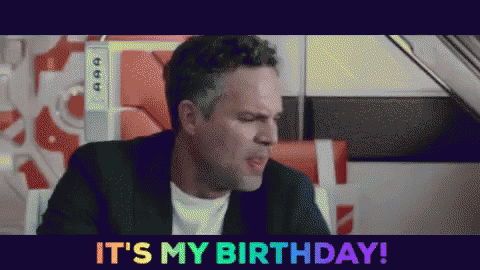 It's a…very interesting thing, for me. I mean, for one, I'm really excited about birthdays. They've always held a special memory for me, mostly because my mom threw some really fun birthday parties for me as a kid and I always got to have sleepovers with my friends and eat whatever we wanted and stay up way too late, which was always really amazing.
Getting older, I have to try a little harder and create precious moments similar like that for my birthday, because I don't want to feel like just another day, you know? And it's so easy for it to be just that, when you've become an adult and are stuck in the routine of all work and no play, friends and family are usually spread out far and wide, and it's been too long since you've seen any of them, anyway. Even though I miss the nostalgia of my youth, I'm also really glad to be where I am. Even if I'm…kinda freaking out to be this close to 30 years of age (which, I know age is just a construct and hitting 30 is just a societal-ingrained thing to freak out over, but here we are).
So, 26 is done. Your girl is 27! This year was a pretty intense one for me, filled with a lot of change. My boyfriend and I–a man I still can't believe I've found and am lucky enough to call my companion in this quest we call life–moved into a bigger home so we could make room for our growing family: a puppy I have always wanted and who, despite being more challenging than I ever could have imagined, also is one of the best things to ever happen to me. Health problems, the resurgence of my depression, financial insecurity and battling with self-image were all pretty prevalent this year, as were the happy memories of coffee dates, going out to visit my family, planning my own vacation for the very first time and the mundane of the every day. I finished editing a book and got back into the querying trenches, leveled up my blogging, opened my own editing business and have read more this year than I usually do. I played a lot of fun video games and stopped working out (who knows how those two are related). I discovered I'm going to have to fight for my natural positivity a little harder, apparently, in the day-to-day.
I mean, wow. 26 was a year, let me tell you.
And I'm hoping 27 is much of the same, but also, in many ways, quite different.
Goals for 27
Make writing a priority: I've been in the editing trenches for a while these past two years, but I miss where I made writing a majority priority; where I had more days when I was working on a novel than I didn't any given month. I've never been a write-every-day kind of writer, but I have definitely been a write-every-work-day kind of writer and I miss putting it first. I really want my writing career to flourish soon, hopefully through traditional publishing, but if not, then through self-publishing. In order to do that, I need to continue to take it seriously and to write the books of my heart. I also think, I have been so focused on researching for querying and making things marketable and focused on the business aspect of it, that I lost a little bit of the why-I-write-in-the-first-place. I want to recapture that love, that desperate need to tell stories. Yes, I seriously want this career to become a career and have my stories be read, especially after working on writing seriously for the past 13 years, but I also want to never lose that passion. So, I hope to reclaim that, this year.
Learn to love my curves: This past year was a really big struggle for me, because after I moved in with my boyfriend, I moved away from the running trail I was using and moving away from that convenience was enough for me to stop working out and all the weight I had lost came back and then some. It got really dark for me and I began to hate myself again, all because I have back fat and curves and my stomach isn't flat. Yet that doesn't make me any less of a human I was before and no less deserving of love and respect, but most definitely self love and self respect. I'm not sure exactly how to undo the hard-wiring society has drilled into me–that anything less than bare bones is ugly and unworthy–but I really hope 27 is the year where I truly fall in love with me.
Live in the present: I've experienced a lot of change this past year, from moving in with my boyfriend, getting a puppy, opening my own editing services, filling in my sleeve, getting diagnosed officially with depression and endometriosis, gaining weight and experiencing body issues and self-hatred, amongst so many other major life moments and little memories. But so often, I'd find myself focusing on the future: to wanting to be engaged, married, pregnant, living in a house, with an agent, publisher, book deal, moving out state and traveling abroad and getting more tattoos and writing more books. All of those things are awesome things and good goals to have, but at the same time, I think it's also important to just breathe and live in the moment. I'll get to those moments when I get there. Or I won't. But what matters if they come true or if I get there if I don't truly enjoy the time it took to get there?
Embrace who I truly am: I've done a pretty good job of this, as an adult, learning to embrace the awkward, introverted nerd who's straight edge and loves to listen to heavy metal and get tattoos, prays to Jesus every night, reads more than your average human, writes dark, depressing, hopeful books, likes to curse a fucking lot, loves dogs and sharp cheddar cheese way too much, has an insatiable wanderlust who is liberal in her views and wants to make the world a better place. Sometimes, I get embarrassed by who I am or I get stuck in a comparison loop, feeling inadequate or like I have to change myself or hide current aspects of myself in order to fit in. For 27, I hope I'm able to be unapologetic in who I am and willing to express myself as who I truly am without abandon, embarrassment or hesitation.
Photograph more: I really enjoy taking photos and capturing memories in that way, but usually, if I'm in the photo, I find myself nitpicking about how I look more than reminiscing about the moment or memory I was hoping to capture. Or, I won't even take a photo because I don't want to see myself and how "ugly" I am. And I'd really like to stop doing that and instead, take the pictures I want to take and hold onto those memories that way.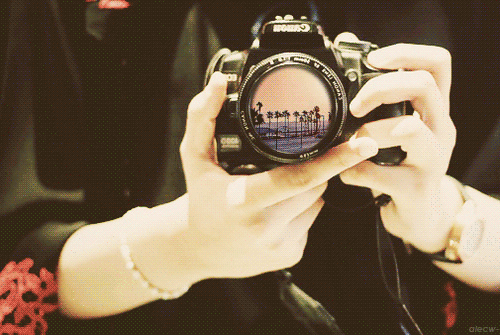 I'm sure there are so many other goals I want to have, things I hope will happen and other dreams I want to chase. But off the top of my head, if I can achieve those five things above, I think I'm going to set myself up to have a truly amazing year.
So, this is 27. Where I hope to embrace who I am a little bit better, love myself a little bit more and give my stories a little bit more time and attention. I want to live more in the moment, appreciate every day, capture memories and not hesitate to make new ones. Like every year, I hope it's the best year yet, full of creativity, chances and capitalizing on every single moment.
Thanks for sticking with me, whether it's been the past five minutes or the past 26 years. I'm excited to see what the next year brings!
Cheers!