Last Updated on November 3, 2020 by ThoughtsStained
Hello, lovelies.
Today, I celebrate successfully living on this planet as it turned around the sun for another year, marking my own time alive to a total of 28 years. Rereading briefly my post I wrote last year, when I turned 27, it was quite obvious that this time last year, I had no idea what 2020 would bring. I predicted that it would be quite a turbulent year, thanks to it being an election year (and an election year where it's not just the fate of America at stake for the next few years, but it's also the state of our democracy and the state of the planet that we're determining; no pressure).
Of course, I could never predict that a global pandemic would completely change the way we live, how it would put the world and how we react in it into a different focus. I couldn't predict being in lockdown for almost three months, staying in isolation for most of 2020, working remote since March–which, now that I've worked remote for 8 months and counting, I've officially worked remotely in this position longer than I worked in the office. I couldn't predict my trips to New Zealand and Puerto Rico being cancelled. I couldn't predict missing birthdays, family gatherings, and spending holidays at home.
As far as 27 went, it's a year I couldn't predict and I'm not sure how much I'm truly going to miss it.
At the same time, I'm not sure if 28 is going to improve much. Our COVID numbers are rising still, our government's fate is unknown (I'm writing this during the weekend, so I'm not sure the election results yet), my depression and anxiety are at an all time high, while my productivity and ability to do the things I love, like writing, reading and blogging, are at an all time low.
And yet.
For the world has grown full of peril and in all the lands, love is now mingled with grief. And yet hope remains, while company is true. Do not let your hearts be troubled. Go now and rest, for you are weary with sorrow and much toil.
And yet, I hope for the future. I hope that the darkness will pass, good will triumph, and we will, together, create a world that is worth living in.
In that vein, I like to write out goals and hopes I have for the "new year"–or, in this case, for my 28th year. Despite it all, I'm choosing to be dangerously optimistic with my goals–future me can deal with the disappointment, if they do not come to pass.
Goals for 28
Fall in love with writing again: as I've written about time and time again, I've had an up-and-down battle with writing. Last year, I wanted to make writing a priority–but a pandemic has a great way of fucking even the best of plans up. But, I still want to do that. I think part of my own declining mental health is because I haven't been writing as much. I want to continue to create and love what I do and let future me worry about all the logistics of turning it into something publishable; and, even when I enter the editing stages, where that has to be more in the forefront of my mind, I want to find a way to love that process, too.
Chase adventure: I love to travel, which makes you have to laugh bitterly and cry, with how 2020 made that impossible. And while the purest part of me hopes and dreams I can go abroad next year, the more realistic part of my brain knows that is a far-fetched dream, thanks to the country I live in and how the "leaders" have responded, in the midst of a pandemic. So, while I'll still secretly hope to travel abroad, I want to do a better job of seeking adventure safely nearby, because my wanderlust craves it. And I deserve to chase it, as much as I can.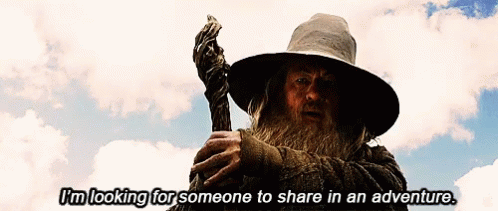 Continue to grow as an advisor, as an advocate, as an ally: My 27th year saw me start a new job, moving from a librarian assistant to an academic advisor at the same university. It saw begin my journey as a freelance editor. It also saw me start my second attempt at graduate school, get more involved as an ally for the Black Lives Matter movement and make some self discoveries about myself that I was never brave enough to realize before; but, accepting it now, it all clicks. Despite the world and it's best attempts, I actually truly enjoy my day job. I love where I'm at in my career, I'm excited about my growth through academics and I feel like I'm finally understanding myself and what I stand for, and how to use my voice to support that. I want to continue to explore and grow in all of this, for my 28th year.
Be productive where it matters…: I have so much I want to accomplish. I have so many books to read and a reading habit I want to ignite. I have projects at home I'd love to complete. I have work projects to help make my job easier, freelance growth and learning to do, books to write, a routine to solidify. I am one of the unfortunate people who loves to be productive and I have the To-Do list to prove it.
…yet make time for passion: In that same vein, I hope to continue to find a better balance between productivity and play. While I have plenty of things I want to achieve, I also want to spend time with my dog at the park without guilt that it's not "crossing anything off of my To-Do list." I want to play video games and enjoy it. I want to spend more time with my boyfriend with creative date-nights-in, find ways to stay connected with family and friends in a pandemic-plagued world.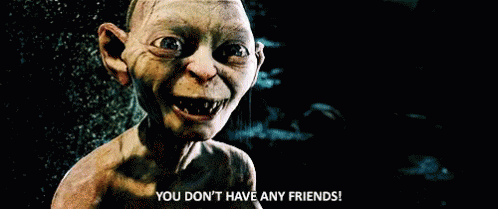 Focus on health, not appearance: Everyone's seen plenty of posts about my struggle with my weight gain and my appearance and how that's affected my mental health in a pretty drastic way. I stopped being active, but I miss it. But I also am tried of beating myself up mentally about weight loss and calorie counting and weight weighing and scale obsessing and everything related to dieting, as it makes me panic. So, I want to focus on just being active for me; because I enjoy it (and I actually do!), because I want to stay healthy, because I want to be able to do what I want to do physically, regardless of my size.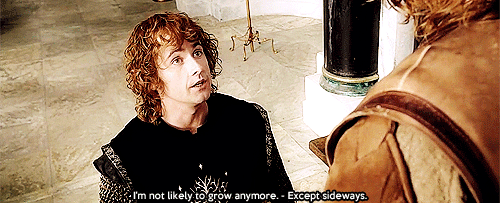 Be selfish: This one sounds weird and could make me out to be considered a bad person, but fuck it. If 2020 taught me anything, it reminded me how short and uncertain life truly is. Most of my adult life has been spent in many a passive way, a careful way. Never spend that money, Nicole. Don't go hang out because you need to complete X, Nicole. Don't stay home because they expect you to do Y, Nicole. Don't say this because you need to appear this way, Nicole. And I'm tired of that. I have always been responsible, careful, frugal, quiet. While I'm not looking to completely 180 my life and who I am as a person, I do want to be more selfish with my time, my money and my voice. If I want to buy out instead of cook? Okay. Want to buy myself something, but feel like I don't deserve it because I shouldn't spend money? Ignore that shit, it's okay. Want to go see friends instead of finishing that To-Do List (let's assume the pandemic is over for that one)? Okay. Want to spend my savings on traveling and creating experiences and memories, instead of feeling like I'm irresponsible and will be judged for being so "selfish"? OKAY.

So, I'm 28. This year, due to the pandemic and my birthday falling on the LITERAL election day, it's not really the focus for me. I haven't been excited for it. Which is…really weird for me, because I love birthdays and I love celebrating them, including my own. I was lucky enough to safely see my family two weeks ago to celebrate and then my boyfriend and I are going to go "hiking" (as much as you can hike in the center of flat America) at our local trails after work, before ordering take out and an ice cream cake to celebrate, while avoiding election news until tomorrow.
This next part is so awkward to write, but I've seen others do it, so here we go. If you want to do anything extra special to wish me Happy Birthday, you can:
Share or hype up my editorial services! It's something I'm still trying to grow and every share means the world and increases my chances someone might hire me.
Send me a gift via PayPal, where I'll buy a book from my local bookstore to help support them and punish me by making my TBR even more crushing than it already is.
Comment down below and tell me how you can support me with the goals above and how I can help YOU with your own goals! I'm all about supporting everyone in the community and I need to get better at asking for help and support, so this is my attempt to do both.
But, all in all, I just appreciate you being there. The fact that I get to write on this blog and post it out into the void and the void because less dark and lonely because people actually read it? You like these posts and respond!? Frankly, that's the best gift I could be given, so THANK YOU.
Now, I'm hoping there's still some ice cream cake with my name on it left, because I've been looking forward to it for literal weeks.
PS: go wish my birthday twin and one of my favorite humans Meredith a happy birthday by following her blog, yeah? <3