Today (well, if you're reading this on November 3rd, that is), I turn 29.
As per tradition, I reread my birthday post from last year and…wow, what a hopeful person I was. And how fucking rude was year 28! 😅
Similar to how I could never have predicted most of my 27th year would be during a pandemic, I had no idea how challenging 28 would be. Year of Poor Health, I'd name it. From a cancer scare to new mental health diagnoses' and a new disability to manage, my year (and my finances) have been dominated by health issues, both mental and physical (she writes, as she's still battling a cold she's had for two weeks). Looking back at the goals I had for myself, I don't think I completed most of them, thanks to these issues and unexpected turmoil at my day job. Good thing they don't expire, eh?
As I tend to on birthday posts, I want to both reflect and dream. I don't think I'm going to set specific goals, but instead, just focus on…me; who I am, who I want to be and capture this moment in time.
28: Who I Am Now
What a loaded question, huh? In my 28 years of living, who have I become? I've grown a lot. From the shy, sheltered child of my youth, I'm so grateful to have grown into an open-minded, empathetic woman who recognizes, appreciates and advocates for those who don't share the same privileges I do (while also recognizing that I do have privilege–something I ignored in my youth). I'm ecstatic that I've embraced my sexuality as a bisexual woman. I've broken barriers by not allowing the constraints of "professionalism" to alter who I want to be, i.e., a woman with many tattoos, half a shaved head that's dyed black and red. I'm proud of where I have grown to find my voice and embrace my anger.
Yet it's not all positive. There are issues with my self-worth I still need to battle. I'm nowhere near the advocate I need to be. I can be too judgmental. I place too much worth in productivity. Not the best communicator. I don't prioritize what I want as much as I should. I need to take better care of myself.
Despite all of that. Standing here, today, turning 29, I am proud. I've overcome a lot of demons, taken strides to recognize and respect the woman I am and the woman I want to be. And I'm excited to spend another year learning to love more, be more compassionate and continue to learn and push myself.
29: Who I Want to Be
At 29, who do I want to be? In the last year of my twenties, my second full decade of living (wow), where do I want to grow? Who do I want to become? What do I want to ensure I don't lose? Well…
I want to grow to be:
More fearless: I fear and consider the thoughts, judgements and reactions of others too much, especially when it comes to my own actions, appearance and ambitions. I want to be more fearless, as an advocate, in my own self-love, in my self-expression and in my travels.
Confident: This ties into the above, as well. I've spent so much of my life being reflective and regretful, instead of seizing the moments and appreciating myself now. I want body confidence; pictures hanging out with friends and seizing opportunities. To no longer want to be held back because I'm fat.
Stronger: Thanks to the Year of Poor Health, it reminded me how much I miss being strong. I want to return to a point where I work on gaining strength again, but not from a lose-weight standpoint.
I want to become:
A better advocate: I didn't actively pursue an active, antiracist life until George Floyd reminded me his life was the price of my silence and my inaction. I am still learning, but I need to become a better advocate, not only more vocally and more educated, but also more active. As I continue to grow, learn and fight, these truths are in my heart and in my core beliefs, and it's important to acknowledge them: Black Lives Matter. Stop Asian Hate. LBTQIA+ rights are human rights. The environment is dying and we should protect it. Land back for Indigenous Peoples. Women deserve choice for their bodies. Immigrants need safety and respect. Eat the rich. Fuck the patriarchy and piss right the fuck off with capitalism. Disabled voices deserved to be heeded. Healthcare, shelter and food are basic human rights. Raise the minimum wage. Invest in science. Respect religions and beliefs not your own. Cancel student loan debt. Dismantle white supremacy. Support, listen and pay diverse voices.
More dedicated writer: The past two years, I haven't made writing a priority. In fact, it's always been the first thing I've sacrificed. I don't want that to be the case anymore. I'm happiest when I'm writing. I want to write as many stories as I can. I'm still working through mentally why this is the first thing I sacrifice and what that means (and how to stop), but it remains a priority for me to learn and understand and change.
Assured in my identity: I've always found reasons to not be my truest self. Fear of judgement. Internalized fatphobia. Lack of confidence. Fear of being wrong, of messing up, of not being perfect. I don't want these things to hold me back any longer.
I can't lose:
My emotions: I'm a passionate individual who is driven by strong emotions. Whether it's positivity and hope or stubbornness and anger, I am proud to be so emotional; to not be afraid to experience them to the fullest. I never want to lose that.
Determination and drive: Likewise, I have ambition, determination and drive. Whatever you want to call it, it's something that, while I do admit I need to have a kinder, healthy relationship with it (and practicing showing myself grace), I never want to lose it. It fuels me.
Hope: Sometimes, depression wins. The patriarchy wins. White supremacy wins. Lack of financial stability wins. Fatphobia wins. Sometimes, hope is hard to see, let alone experience. I want to do a better job making sure I don't lose it, even during my darkest days, my hardest moments.
Top Fives
I think this would be really cool to try and do every year, so I can compare how things change, evolve or stay the same. Plus, just some fun ways to get to know me!
Movies
The Lord of the Rings trilogy
Cloud Atlas
Van Helsing
Twister
A Day After Tomorrow
What can I say? I love fantasy films (no surprise) and I'm obsessed with natural disaster films.
Movies (Animated)
How to Train Your Dragon trilogy
Anastasia
Quest for Camelot
Emperor's New Groove
Sinbad
I really like "underrated" animated films, okay? I am also Hiccup.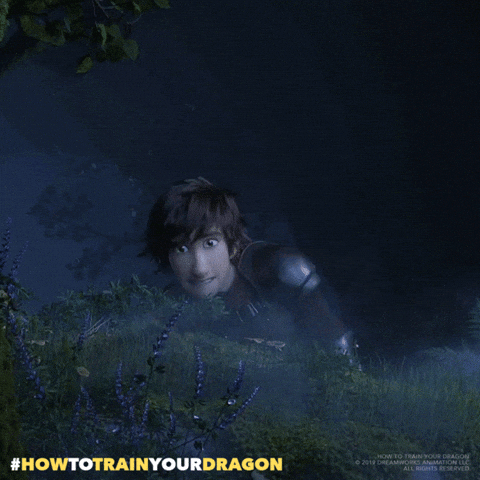 Video Games
Mass Effect
Dragon Age
Horizon: Zero Dawn
Dishonored
Skyrim
This was also SO hard to narrow down, but yeah, I'm trash for pretty graphics, heartbreaking storylines and side quests.
Bands
A Day to Remember
Skald
Miracle of Sound
Twenty One Pilots
Wage War
My music tastes always surprise people, which has never ceased to bring me ironic amounts of joy. The harder the scream, the faster the double bass, the longer the rift, the happier I am. But, it's not all heavy screams for me all the time. Just…most of the time.
Books
Kings of the Wyld
The Jasmine Throne
Jade City
A Long Way to a Small, Angry Planet
Kiss of Steel
I just like to torture myself, I guess? I know these answers will change, though, because this changes on the daily. There are so MANY good books. (For the record, though, I am, and always will be, an Orbit Bitch).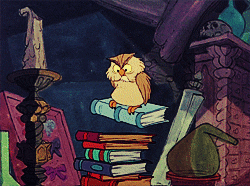 Foods
Pasta (particularly Alfredo and Spaghetti)
Cheese
Mac and Cheese
Strawberry Pretzel Salad
Chocolate chip cookies
Basically, if it's carbs, I want it. I also thought this would just be fun (and I am hungry writing this post, okay?).
(Oh, and about the GIF choice is related to the above: if you know, you know.)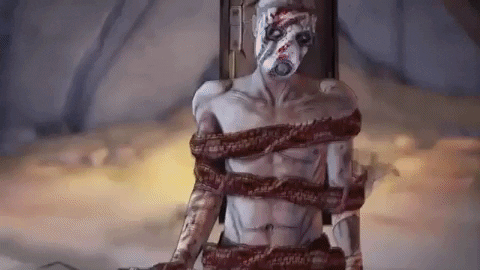 How to Support Me
This will always feel weird to me (promoting myself). Yet, I need to get better at it, for a multitude of reasons. Like: wanting to grow, being proud of where I am and where I want to be, recognizing that the work I put in is valid and deserves to be promoted with the same level of enthusiasm as I promote my friends. So, I'm going to include this section shamelessly, but with a (hopefully obvious, if you know me) caveat: just you reading this post right now means the world to me. I don't just say that. I truly mean it. Supporting me by following this blog is incredible to me. Anything else–social shares, extra promotion, financial support–is always an awing moment, for me. It will ALWAYS be cherished. But it is never a requirement for my gratitude, appreciation and true thankfulness for your support.
In Sum
Today, I started the first day being 29. It's been such a journey and I'm so grateful for it. Thank you for being my crew. It truly means the world. Thanks for celebrating with me a little bit today. 🖤