Today is my partner's 37th birthday! *throws balloons, confetti and all sorts of fun, messy decorations that we'll have to clean up later*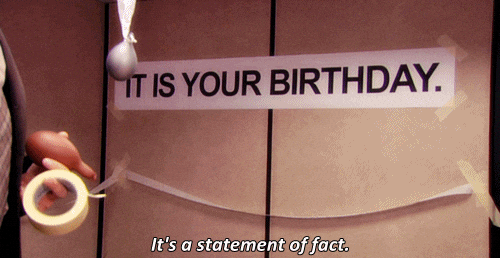 I couldn't let this pass without a moment to be sappy on the blog, because a) my partner is awesome, b) I love celebrating birthdays and c) pandemic birthdays–especially two in a row–kinda suck when you can't do something to help the day stand out (not to mention having a birthday on a Wednesday isn't exactly the most fun).
SO, in honor of my partner celebrating his special day, I wanted to do a fun post sharing a mixture of fun facts, sappy declarations of why I love him, hopes for the future and fun pictures and memories to help celebrate!
The fact that this totals to 37 is purely coincidental.
Fun Facts About Him and Us
He's half Hispanic and adopted.
We started talking in January 2017 and began dating officially in January 2018!
He's huge into anime, manga and wants to learn Japanese.
We're both seriously into video games, me RPGs and him FPSs (but it was Mass Effect and our love of BioWare that brought us together).
He has an interest in streaming and might start his own channel!
We own three pets: a dog, Dovahkiin, and two cats, Sasha and Flynn.
He's left handed.
We both work in academia, but our dream jobs are pursuing our passions and leaving the corporate world.
He lived abroad in Europe for a little bit growing up and I've pestered him about traveling with me there ever since I found out.
I have an entire list of things I love about him below, but his favorite things about me are my dance moves and my puns. 😉
Why I Adore Him
He supports me and believes in my writing wholeheartedly. Whether that's taking over cooking so I can write more, telling me that he can't wait to see my book published and dreaming of book tour futures with me or listening to me rant about my latest fear, he's never once doubted me or made fun of me as a writer.
He is a nerd to his core and values my nerdiness. He's more sci-fi and tech savvy where I'm more fantasy and Luddite-ish, but nerding out together–through gaming, going to bookstores and comic shops, and planning trips to Cons–is my favorite.
He's the best adventure buddy. I love traveling with him and going on vacations together. He has a natural adventurous spirit that challenges my sometimes more timid one, yet also loves the outdoors like I do. Hiking together is always a dream.
He's spontaneous and willing to support me no matter what. As a Type-A planner, living with and loving a man who is more of a drop-everything-on-a-dime to do something new has definitely been a whirlwind! But, he also supports my career goals and my personal goals and isn't afraid to move mountains to make those things happen.
He is an empathetic, caring person who supports anyone, no matter their background or situation. Though he does let himself get taken advantage of, he has such a kind heart and is the first person to call if anyone is in trouble. He also speaks up for people in underprivileged, queer or marginalized identities.
He's crafty and only rolls his eyes a little bit when I want us (translation: me watching him) to do more home projects. I mean, I wish I could help with all of these projects, but he's just so crafty and talented and who am I to not help him make sure he's utilizing those talents? 🤷‍♀️
He's a feminist. He always supports women's rights and supports my choices personally, always respecting my body and recognizing how society treats women and has grown used to me randomly screaming "Fuck the patriarchy!!!" in our apartment.
He makes me laugh all of the time. Like, even the most mundane things like cooking dinner together or cuddling before bed, I find myself giggling. I love it.
He empowers me constantly. I never feel like I need to hide myself around him. I can be my authentic self. He loves me for who I am and makes me feel amazing.
He's fucking sexy. Not sure which family members might read this, so I'll just leave this GIF and let you fill in the blanks.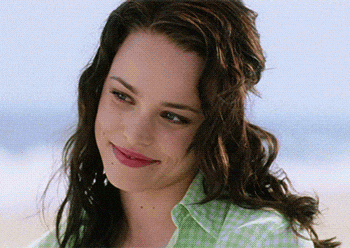 Hopes for the Future
If I could give you the world, babe, you know I would without blinking an eye. But, this year, I wanted to share my hopes for you, that I hope will not only carry throughout this next year, but for the rest of your life.
I hope you see your worth and stop selling yourself (drastically) short.
I hope you pursue your passions.
I hope you remember how proud I am of you and to be yours.
I hope you realize how amazing of a dad you're going to be, one day.
I hope you have a chance to experience a fulfilling career.
I hope you never lose your sense of adventure.
I hope you get to travel to all the places you dream about.
I hope you help build a future you want to live in.
I hope you appreciate how amazing of a person you are.
I hope you never forget how much I love you.
Pictures and Memes
Thanks for always going on adventures with me (even if those adventures is telling me you're inviting me on a family trip to Disney world three days before you leave and making me experience a panic I've never known).
Thanks for sharing the blankets even when I have to fight you for them.
Thanks for embracing the weirdness together.
I mean, really. Thanks for being weird with me.
I asked him to send me a meme of us to share for a birthday surprise and lo and behold, he found the perfect one.
Then, I decided to post my version of the meme I think exhibits us utterly. (Guess which doggo I am.)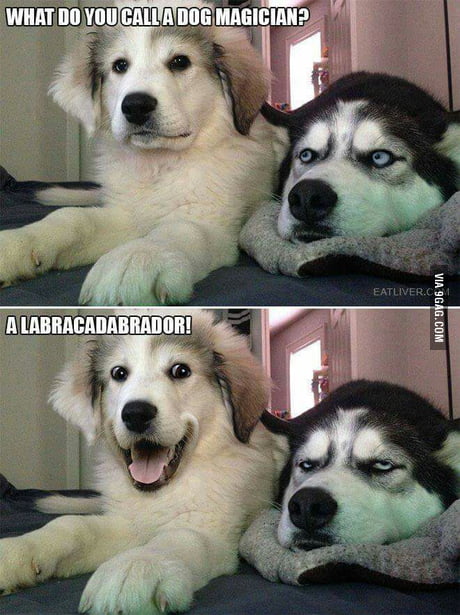 Happy Birthday, babe! Thanks for loving me and taking care of our doggo who loves to wrestle you and being an amazing human being and partner!
That was a very long, very sappy post, but if you know me, you know I can't do anything but. So, one final time, HAPPY BIRTHDAY, BABE! Can't wait to celebrate you when we both get off work and after I get out of class (yay adulting).