Last Updated on November 13, 2019 by ThoughtsStained
Hello, loves!
So I, ah, have an announcement to make!
For the past (almost) four years, I've been working at my first ever full-time job as an evening library associate at the same university where I got my degree. Basically, I was in charge of making sure our circulation desk ran smoothly, delegating tasks to my student staff, taking on various projects and managing a reference chat, amongst other things. I work 3pm-12am Sundays through Thursdays and it felt like a true godsend to be offered this job when I was unemployed and fresh from dropping out of grad school.
But, on December 1st, I'll be leaving and starting a new career as an academic adviser at the same university!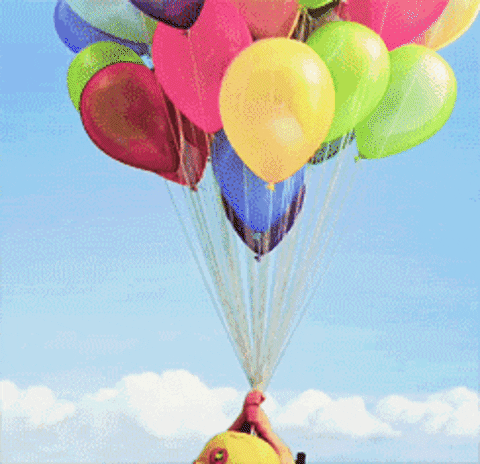 Friends, I am very, very excited about this move! I'll be working with roughly 400 students to make sure they are on the right track for graduation, double checking their class schedules and working with incoming freshmen to get excited about coming here and starting such a huge journey.
It's going to be a really big change for me. It's the first time I've experience leaving a full-time job for another one. And although I'll be in a familiar university, I'll have completely new responsibilities, coworkers, supervisors and experiences.
Here are a few reasons why I am very excited about this transition:
💠 I'll be working 8am-5pm! I'll be working day hours like most other humans!
This is particularly exciting for me because I'll be able to do things with my evenings I haven't been able to do, like meet friends to hang out, get dinner with my Mom, go and watch college basketball games with my Dad. My dog won't have to be left alone for long periods of time anymore and I can talk her for walks in the evenings.
💠 I'll actually be making a difference and feeling accomplished at work!
This is something I've been struggling with quite a bit, actually. I was very lucky with my evening job in that it ebbed and flowed quite a bit. Sometimes, I'd be swamped and other times, I could catch up on blogging or reading or other personal projects and interests while waiting for patrons to arrive and need my help. And while this was REALLY nice and such a privilege, any time I switched to work days (like when classes weren't in session), I always had such an intense sense of accomplishment at the end of the day and that felt…really great. I know my work load now is going to be changing quite a bit, but I think that sense of accomplishment–and knowing I am making a difference in these students' lives by being a reliable resource–will be really important for me.
💠 I'll get to eat dinner fresh every night!
It's a small thing, but I always had to make dinner around 10am in the morning to take with me to eat at 8pm and it limited my options of what is still good leftover and what I'm able to make. Plus, being able to eat it fresh just tastes better to me (though I'm also a big advocate of eating and utilizing leftovers).
💠 I'll be able to create and maintain a regular schedule!
This is going to be HUGE. My schedule changes about five-six times a year, currently, with the change in semesters and hours that my library is open. So one month, I can be working nights, the next days–or sometimes, I might even work a 3pm-12am shift on Monday, only to turn around and work a 7:30am-4:00pm on a Tuesday! It's made it kind of difficult to form any sort of regular routine and I THRIVE off of routine. So I'm very ready for this.
💠 I might actually make some friends my age?
I had some amazing students I worked with and my boss was incredible, but my students were all 18-22 (whereas I'm nearing my thirties) and my boss is in his mid-forties, I believe? So it was hard to connect fully with anyone because no one was in my age range or in my current situation. However, I think many of my new coworkers are closer to my age, so I'm hoping that I'll actually start making more friends as an adult!
💠 Opening up more opportunities!
Career wise, I still want to get into publishing, to be entirely honest. But until that happens, I need to be able to support myself financially. I knew I had no interest in going back to school to get a Masters in Library Science, which is what I needed to truly be able to move up in my current career at the libraries. With going into advising, next time I job search, I'll have both library and advising opportunities to look forward to. And, considering my boyfriend and I's plan is to move out of state here in the next few years, that greatly improves our chances of being able to move away and both of us find sustainable jobs!
So, yeah, I think we can see why I'm pretty stoked here! There is a lot of room for growth, learning and opportunity. Plus, I think it's really time I've moved on from my current position, despite everything that it's given me–and I'm very grateful for these past four years. These next two weeks are going to be truly bittersweet, but I'm definitely going to try and embrace them.
All of that said, there will be a few drawbacks, as there is with everything.
💠 Making less money.
This one is rough. While it isn't a super drastic change in income, it is definitely going to be a change (which is why I'm definitely going to continue to spread the word about my editing services, to hopefully make up the difference #shamelessplug) and was really hard to decide whether a cut in pay was worth trying to find happiness at work again (something I've definitely lost in this past year, especially). Ultimately, since I'll still be able to pay my bills, I was able to say yes to that, but I'm hoping to improve upon my financial situation, through editing and hopefully earning a raise (though the latter one is slim, thanks to the university's raise structure).
💠 Still working opposite of my boyfriend.
This one sucks the most, I think. His schedule recently switched to work 12pm-9pm Saturdays through Wednesdays, so not only will we only see each other if I stay up until he gets home at 10pm, but we also won't really get much of the weekends together (and never a full day off together, either). But, we figured his chances of moving back to 8am-5pm one day are greater than both of us keeping an evening job, so we are going to do the best we can with this!
💠 Losing time for writing, blogging, reading and editing.
This is prolly what I'm most nervous about. I love reading books, I feel complete writing them, I dream to edit them as a full-time career one day and this blog is an outlet I can't see myself without. Yet I have been able to do all of these things to the highest extent mostly because my "day job" allowed me that kind of flexibility to work on it on the clock (especially my blog). I'm also a huge PS4 gamer, which is what I like to do during my down times at home, so I'm really going to have to learn to prioritize and maximize my time off at home, because doing double duty at work is no longer going to be an option. Honestly, I think I'm prolly going to end up blogging a little less, but I am hopeful I will come up with a schedule that works well and still enables me to be an active member of this community! But it might be a rocky start as I figure all of this out.
So…yeah, that's a bit of news I've been sitting on for the past week (honestly, just waiting for the paperwork to go through, so it was officially real 😂). I'm really excited about this change and to start my new job in December! Wish me luck! xx
Cheers.