Hello, dear readers!
Happy New Year! I don't think I'm alone in the excitement of surviving 2018 and 2019 arriving. If you read about my latest quest, you know that last year wasn't necessarily bad for me, but it certainly was busy. And I have no intentions of stopping that momentum this year. So I wanted to take a moment to talk about some of the goals I have around this here ole blog, specifically, even though I've already done the traditional goals post for this year.
You see, this blog serves as a lot of platforms for me. It's my online journal, my outlet for pretty much anything I'm going through (sorry for the oversharing, but if you've read my posts for any amount of time, you know how it goes). It was really hard to be on that hiatus these past few weeks, because I didn't have this outlet and I wasn't able to read the posts of those I follow, either. And I really love reading everyone else's posts. More than just an outlet, though, my blog is also where I post my reviews, which allow me wonderful opportunities and privileges like ARCs and participating in contests like SPFBO, as well as connecting with writers and readers about series I love. It's also my platform for writing and, as I continue to dig deeper and deeper into the querying trenches, that aspect–my "brand"–will become even more important.


There's a lot of parts that make up Thoughts Stained With Ink, so it's no surprise that running this thing, posting on average six times a week, feels like a part-time job in and of itself. It's also no surprise that I have quite a few goals this year specifically tied to this blog. Namely:
Updating Goodreads and Cross-Post to Amazon: Since shutting down Erlebnisse and merging all the content created there with Thoughts Stained With Ink, all of my Goodreads links back to my reviews are now out of date. I'm sure there are also some missing, so I'd like to go through and make sure every review I've written is posted there, with working links. But I also want to finally also post them to Amazon. I never buy anything from Amazon and you have to in order to be able to post reviews *grumbles*. Since I've recently started getting into some really wicked self-published fantasy, I have a few books I want to buy that will unlock my Amazon review posting rights. As such–and with how helpful those reviews are for authors–I'm going to work on getting all of my existing reviews linked there, as well. I also need to just update my Goodreads in general: profile picture, bio, book lists, etc.
Learn Graphics: I have a couple of graphics I made a long time ago, but they don't really tie into the new theme that I created, after I merged. So I'd like to try and learn how to create graphics, prolly using Canva, so I can amp up aesthetically how my posts look (because I'm definitely a sucker for any blog that looks pretty, fight me). It's never been a really big skill of mine, so fingers crossed I can figure it out!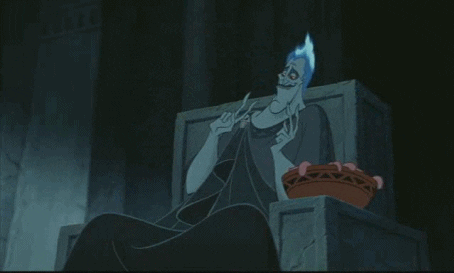 Truly Launch Bookish Breakdown Series: So, one of my favorite posts to read from other bloggers are their monthly wrap-ups. I like how I can find posts that I might of missed, I love the infographics (charts/graphs) and there are even a few who share posts they enjoyed from around the blogsphere. I tried to do that last year, but was never quite organized enough to make it happen. I'd really like to do that this year, creating a post that details the books I read that month, some of my favorite posts, favorites from blogs I follow, those kinds of things.
Clean Up Follower/Following Count: This one is one of my more minor goals, but I've found that I have quite a few bots following me and a few inactive accounts (+1 years without a post) I'm following. I'd just like to clean those up so that I can start following more blogs (particularly writers, women and minorities), continuing to build up that community without feeling like everything is clogged up.
Make Bookish Inventory and Wishlist: Over the holiday break, my boyfriend was kind enough to help me inventory the 220 books I own with the basic info (title, author, publisher) into a spreadsheet. Now that I have the all inventoried, I'd love to go and make those details a little deeper: if I've read them or not, hardback versus mass market, series order, genre, etc. Then, my boyfriend is going to help me learn how to do some metrics and charts so maybe I can add in some fun charts and stats to those Bookish Breakdown posts. After, I'd love to make a wishlist of books I'd like to own, especially as I own quite a few sequels in series after reading the first book at the library and I'd love to continue working on building my own personal library.
Catch Up On ARCs: I was so hopeful that I'd catch up on all my ARCs by 2018's end. Of course, I hit a reading slump and then had to spend any time I did have to read to finish up SPFBO books, so I'm not even close, still a little over a dozen books behind. My plan is to try and stay current with any new ARCs I get but also slowly work on that backlog. But I also want to read quite a few books just because.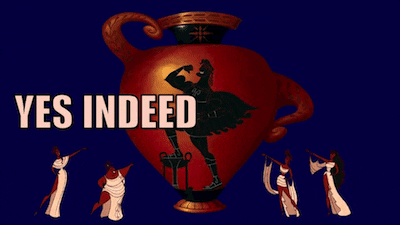 It's not a lot of major changes, really. Just a lot of little things that I want to do, either to be more organized and efficient or continue building my brand as a writer and a blogger. I'm really proud of this space and I'm really excited to be back, officially off hiatus and looking towards the future with it. I mostly wrote this post so I'd have a place to reference back when I inevitably forget I was working on this post to begin with, so thanks for reading! Do you have any blogging, reading or writing goals this year? Pit, or even any general goals? Let me know below what they are and if there is any way I can support you throughout 2019!
Cheers.