Last Updated on September 18, 2019 by ThoughtsStained
Hello, lovelies!
I have finished another draft of BLOOD PRICE, my feminist epic fantasy that I've spent prolly the past two years working on. Of course, it isn't truly done. I've learned enough in my journey as a writer to know that a book is never done until it's on bookshelves or published online for all the world to purchase. But it's gone through enough work that…well, by the end of this week, it'll be out in the world and fighting its damnedest in the query trenches.
*panicked screaming ensues, strident enough to make a banshee run in terror*
Please ignore that.
I'm actually…really proud of this novel. I think it might be my best novel to date (which, I mean, that's the goal, right?). I'm really lucky that a few beta readers who have read multiple stories of mine also believe the same. It's most definitely the scariest novel I've written, covering topics such as the taboo around periods, gender roles, female empowerment and fighting against a higher power, amongst other themes, like doubt, belonging and discovering yourself. It's a novel I never imagined I'd write, but when the idea struck me to write a novel where it was unapologetically and blatantly centered on a woman's period, I couldn't let that idea go.
That's still the very core of this novel.
But it's become so, so much more.
I wanted to talk about the evolution of this novel a little bit. Mostly because I've worked so damn hard on it and it's going to be…weird, not working in this world while I let this story fly and see how it fares. I'm also pretty big on transparency and I thought, if other writers are curious about how another writer's process looks, well, why not share mine?
Draft 0
I first attempted to write this novel I believe in over the summer/fall of 2017, if my memory serves correctly. I wrote the first 50 pages before I stopped, unable to write anything more, continually becoming frustrated that this story felt like it was going nowhere and was nowhere near where I wanted it to be (despite my 20+ page outline). I scraped it and tried again from scratch after revamping my outline, getting to 50 pages again before I ran into more roadblocks, feeling like this story was impossible. I ended up trunking it so I could write something else.
Draft 1
Despite the disastrous previous attempts, I still couldn't get this story out of my head, half a year later. Natanni wasn't going to let me go so easily. So, I tried again, rereading what I'd tried previously. To my immense surprise, I actually liked it this time around and thought it was a strong foundation. Reworking some of my outline with new ideas that had popped in while I was working on a different novel (now trunked and most likely never going to see the light of day), I tweaked the first 50 pages to fit my new vision and kept going. By June 2018, I had a workable draft and I was excited. This story was unlike anything I'd written and felt incredible to me. My confidence was soaring, after experiencing a 2017 where I couldn't complete a draft of anything and was at one of my lowest points, as a writer.
Pages: 151 (single spaced)
Word Count: 79,000
Draft 2
This was my rework draft before I sent it to betas. I had the core story down, now I needed to truly add some details and backstory to to the story, make it breathe. I tried to answer as many questions as I could that I'd come up with or put off figuring out during draft one for the sake of just completing the damn thing. By the end, I felt 1000% more confident in this novel. It felt…complete. I sent it to betas, really thrilled about where I was at, really hopeful they all liked it and thought it was as query ready as I did, but still terrified they would hate it.
Pages: 194 (single spaced)
Word Count: 102,000

Draft 3
I shouldn't have been terrified, because none of my betas truly hated this story. But I also needed their perspectives more than I could ever express, because the novel was nowhere near as query ready as I thought. It was still more bare bones of the story, at this point. My character motivations still weren't clear, clan dynamics and religion needed to be more fleshed out, the ending was way too clever by half and completely impossible to understand unless you wrote it and by goodness, let's raise the stakes and not shy away from tension, shall we? So, I took all of their feedback, took a week to process it, then make a ten page document filled with notes, questions and answers, before I went back and began another round of edits, continuing leveling up my story with every hour of work I put in.
Pages: 214 (single spaced)
Word Count: 110,000
Draft 4
After a second beta round, where a few very brave betas took another crack at my novel, there were still a few areas where I could heighten clarity and give the world more depth–and way too many typos, good Lord, why are their always so many typos?! I went back through again to address the concerns I agreed with. This time, I cherry picked, going to places in the manuscript where I needed to add new scenes or rewrite current ones, instead of reading the entire draft through again, like I had previously with every new draft. I was floored with how much this story had grown, what I made my characters go through and, hopefully, the slight torture I'll be putting readers through, one day. My betas also pushed me to write a scene I had been avoiding for the previous three drafts–a scene that left me shaking and crying, but was 100% the right call and I'm so thankful for supportive betas who also aren't afraid to challenge me as a writer.
Pages: 217 (single spaced)
Word Count: 112,000
Draft 5
Finally, I had reached the "last" draft. Here, I changed from my preferred single space, 11-point Droid Serif font to the industry standard double space, 12-point Times New Roman (blech) font, so I could see how it would look on submission, what beats hit at the five page, ten page and fifty page marks. I did line edits, trying to catch all those pesky typos and adding a few, last-minute consistency-check-type additions. I read all the way through, so it allowed me to see how the changes I made during both drafts three and four felt as you read it in order and friends? It felt good.
Pages: 400 (double spaced)
Word Count: 112,000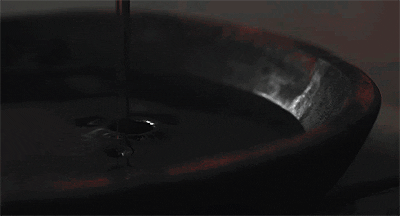 As you can see, BLOOD PRICE has gone through a lot of revisions and it took a lot of work–not only from me, but from trusted betas and friends, to get this novel into a shape where I am confident to my core it's ready for professional eyes and, hopefully, steal an agent's heart like it has completely ensnared mine. I have high hopes this will be the novel that gets me into the traditional publishing market, but I also know that, if it doesn't, I'll self-publish it. I've already decided to self-publish my ARTEMIS SMITH quintet, once I finally get my butt in gear and rewrite book two and finally start writing books three and four. I'd still love to sign with an agent, but right now, I'm keeping my options open. The most important thing is to always write books I love.
So, now, it's just polishing my query letter, finally writing the dreaded synopsis and going back through my agent list to double check they are open to submissions and their submission guidelines. By this weekend, I'll have BLOOD PRICE out there in the world.
*more screams*
*clears throat*
As for what's next…I'm not sure yet. I want there to be a sequel to Natanni's story, though I'm not sure if it needs to be a trilogy or a duology. And I still have the second book in Artemis's story to edit. Or…well, I could always try and start a new adventure, too, something that feels like I haven't done in so long, considering I've spent the past four years dedicated to these two series.
Let's just see where the Muse takes me, shall we?
Cheers.