Last night, I finished writing another book.
*panic flails*
*throws confetti*


It's my sixth ever completed book, which is mind blowing to me in its own right. It's the second book in a quintet I plan on writing. And though this might seem like a silly claim, at this moment right now, I think it's the most important book I've written to date.
Here's why.
It's the first draft I've actually been able to finish of a new book in over a year. I went on a crazy writing spree in 2016, writing three and a half books (finished the second and then the entire third book of a trilogy, a standalone and then the first book of this series). I killed it that year. Then, last year, I tried to rewrite the standalone, after realizing that the first attempt completely sucked, and then also attempted a brand new novel, shelving both of them after roughly 50 pages. I didn't finish anything new last year. I was actually getting worried that I couldn't, that I'd somehow lost the ability to complete a new novel.
So finishing this draft at 84,000 words and 165 pages?
Yeah, that felt damn good.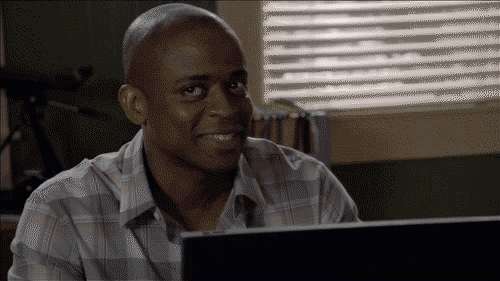 Two, it was really neat to write the sequel to something again. After the trilogy, I haven't tried to write another series, so that was really fun. It's a very different experience, writing a sequel compared to writing the first book or a standalone. I'm not sure which I prefer, but it was really neat to continue Artemis's story and see what challenges he had to deal with in this second story.
(Spoiler alert: he goes through some shit.)
Three, this book proved I could set a deadline and make it. My goal, on January 1st, was to have a finished first draft of a book by March 31st. As you can see, I hit that two days early. And that's including the roadblocks life decided to throw at me, like getting hit with the super flu, so I had to push back my starting date by a little over two weeks, not starting to write anything until February 1st. Or random days where my writing routine got screwed up and I missed writing entirely. Or not hitting my word count goal for the day and falling behind early on.
Despite all of that, I was able to make both my word count goal and my deadline. And that included quite a few sessions where I was updating my word count in WriteTrack every 100 words and literally forcing myself to keep writing, to just make the minimum goal for that day. But also days where, two hours later, I'd update my word count and see that I blew past it by thousands of words.
But most importantly, I think, is the fact that this was the hardest book for me to write.
Because for the first time ever, I realized how shit it was while I was writing it.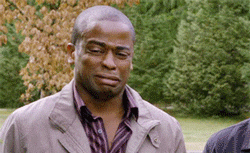 I think it's reality check was bound to happen eventually. You see, the first trilogy I wrote? I thought it was great, after just the first draft. Even looking at the first drafts alone, I was just so dang stoked because this series was awesome and I couldn't believe I wrote it. These books were gold.
Since then, I think I've grown up a little bit more. Or maybe that's not even the right thing to call it; more like I've lost a little bit of my nativity and I've learned a lot more about what elements are required (usually) for a great book and a great story. And I've realized that, for me personally, as a writer? My first drafts usually are missing a lot of those elements. It's through the editing process where I truly find the story and am able to craft it to the point where it's finally something worth reading–and maybe, perhaps, worth falling in love with. That's totally okay. I don't mind the work I have to do, editing wise, to make these stories great.
It was just weird to write with that reality in mind for the first time.
I'm a little bummed, how many writing sessions I had where all I could think about, was how much I needed to change already; how I could already tell that what I was writing was probably going to get deleted, next round; how shit this book is, right now. That realization attempted to derail me, but I was stubborn. I had a goal and a deadline and I was fucking making it. So I kept writing and I pushed forward, updating an editing plan document alongside it as I went. And I finished the book.
The neatest part?
Even though there is still so much work to do with this book, every time I wrote this week, I was excited. I loved the ending and the way it came together, even though it was missing some key elements I know I'll have to incorporate next time.
That's why I think this book was so important. It proved that I can write another one, even if it is a sequel. It proved my ability to prioritize writing, to meet a deadline, to push past distractions, complications, hiccups, life. This book reminded me that first drafts, for me, are about finishing them, no matter how shit it is at the end or how aware I am about that fact. Because I have a finished draft. I have a finished book.
And it can only improve from here.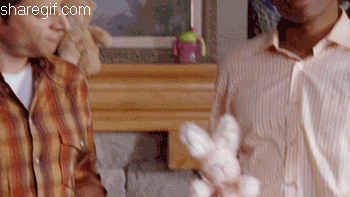 I'll be taking the weekend off to see family and friends over Easter and watch a little March Madness. Next week, I'm not sure what I'll work on next. Will I launch straight into outlining a new standalone (hint: the book I shelved last year but I know I can salvage it)? Will I go back and try my hand at editing the first book of my trilogy, now that I've learned so much? Will I brainstorm something completely new?
I'm not sure yet.
All I know is that I want to work on and complete four different projects this year. I've already knocked the first one out of the park. April through June is my time for the next one.
I'm jazzed to see what it'll turn out to be.
Cheers.