Last Updated on September 30, 2020 by ThoughtsStained
Hello, lovelies!
I hope you are all hanging in there, as much as you can. I feel like I say that with every blog post, but honestly, that's kinda the only place we're at, isn't it? Just trying to survive and hang in there the best we can. I hope you're taking care of yourself, logging off when you need to and protecting your own mental health.
September started ramping up the busyness of my day job, as we are about to enter our third set of busy months (October and November) of the year, and I am not prepared; especially since end of August and September are supposed to slow down and oops, they didn't. Some other things that happened include:
Taking more walks with Dovah
FALL WEATHER
Throwing my back out and starting physical therapy
Started outlining a new novel
Splurge a bit and decorated our apartment for fall/Halloween
Had a stay-in craft date night with my boyfriend, which was a lot of fun
Got back into Destiny 2, still addicted to Apex
Didn't read as much as I wanted to, but did watch a few movies
Honestly, I struggled to come up with things, because it's all just…sorta become a slog, in some ways? There isn't much to do to break up the manaughtny (<–is this how you spell this? I am completely unsure) of things while still trying to safe safe during a global pandemic. But, trying to stay positive. We're healthy, we still have income and we can stay safe.
What I Read
Quests and Quandaries by Alda Yuan [Review]
The Ventifact Colossus by Dorian Hart [RTC]
The Ikessar Falcon by K.S. Villoso [Review]
What I Hauled
ARCS
**Thank you to Orbit Books and Caffenine Books Tours (for The Ikessar Falcon) for the following ARCs**
The Ikessar Falcon by K.S. Villoso
Nophek Gloss by Essa Hansen
Library Snags:
**Nothing this month**
Purchased:
**Nothing this month**
Received for Review:
**Nothing this month**
Gifts:
**Nothing this month**
What I Posted
In this section, I like to share posts that I personally wrote this past month that I either really enjoyed writing, am really proud of or wish might have gotten a little more attention.
🏰 Never Have I Ever: Writing Edition
🏰 Return to Academia
🏰 Allyship Check-In: No 7
Reading Challenges Update
A new section I decided to add this year, so I can actually keep track of the challenges I signed up for (so I'll hopefully actually complete them this time around).
2020 Discussion Challenge: 7/12 Discussion Posts
Year of the Asian Readathon: 4/20
I don't think I'm going to hit my goal of 20 books this year (mostly because I've barely even read 20 total books and I just don't see my reading picking up that drastically in the last three months), but perhaps I can get to five or six? I know I really want to read Jade War, Jade City, Dragon Republic and The Burning God this year, so if I can at least read those four, I'd almost be at half my goal!
StartonYourShelfathon: 14/143 (6/67 ARCs)
Of course, this hasn't happened the way I planned and I've actually ended up buying quite a few books this year, so these numbers are a bit skewed, anyway. I do still want to make this a priority, even if it takes longer than year (which, honestly, makes a lot more sense).
Black Lives Matter Reading Bingo: 0/10
Just added this one last month, but since I was trying to focus mainly on self-published books I already owned this month, didn't make much process on it. Hope to throughout the rest of the year, though!
Goodreads: 26/150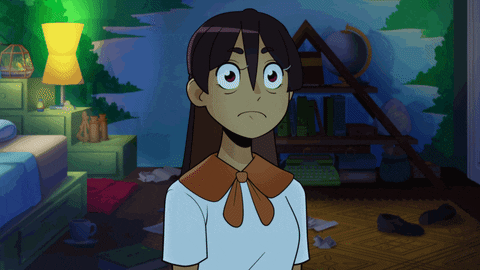 Intentions Update
Another new section! To try and hold myself accountable, I'll be sharing where I'm at on the goals I've made for myself this year, all of which I detailed in this post.
Write two novels, edit one and write for me ✔️
While I wait for feedback on BLOOD PRICE, I started outlining a new book for a new series. *evil laugh*
Productive Routine That Promotes Self-Care ✖️
I don't know why this is so hard, but here we are.
Six Clients ✔️
Complete. 🙂
Read More ✖️
Nope, not there yet. I might write a post about this, actually, next month…
Cook New Recipes ✖️
Honestly, I'm counting the fact that I cooked at all a win.
Cherish Connections and Friendships More ✔️
Between texting, Zoom calls and phone calls, we're staying as connected as we can.
Less Social Media ✖️
I WILL CONQUER THIS DOOMSCROLLNG, DAMMIT.
Finish Home Projects ✖️
Definitely going to make a new list of things to work on this winter!
Wear My Style More ✖️
My style has evolved into two pairs of yoga pants and tank tops and I am so okay with it.
Take More Pictures ✖️
Also haven't really thought about this, but need to do so!
Posts I Enjoyed
Curious what blog posts I really enjoyed around the blogsophere this month? Check them out here:
⚔️ Chuck Wendig @ TerribleMinds shares my daily schedule since the pandemic started and it's, ah, a thing.
⚔️ Phil @ Well Tempered Proof announced he is available for proofreading services! Go give him a follow and congratulate him on such an awesome accomplishment!
⚔️ Check out the winners of The Fourth Annual 2020 Book Blogger Awards! Congrats to everyone who was nominated, everyone who won and everyone who has a blog to begin with. You're all rockstars!
⚔️ Shealea @ Shut Up, Shealea shares Books to Read by Chinese authors instead of watching the new Mulan! Also, she wrote this incredible resource about buying affordable blog themes that I am very excited to look more in-depth at.
⚔️ Lauren @ Love Yo Shelf shares a really insightful post on tips for being a new blogger (especially a new blogger of color) and how to navigate the book blogging world.
⚔️ Chana @ Paper Procrastinators writes a really important post about how constantly recommending your white favs could be problematic.
⚔️ CW @ The Quiet Pond shares an amazingly personal post about reading romance as an demisexual. I love you, CW!
⚔️ Fadwa @ Word Wonders shares a truly important post about the complications of the #Ownvoices label and I just. I applaud. She also shares some awesome pros and cons about both book blogging AND booktubing.
⚔️ Amber @ The Literary Phoenix shared ideas on how to be a better blogger and I'm pretty much planning to adopt all of them in some way!
And that's a wrap for September! For October, I'm planning to:
Use my planner and Notion to hopefully help me build a better routine that is centered on my own mental, physical and emotional health
Use social media less
Read more
Enjoy the fall weather while it lasts
Go to both physical and regular therapy
Pray this isn't the last month we live in the democracy
Play a lot of video games and see if I can somehow snag a PS5 preorder
I hope you all have a wonderful October (well, as well as you can, given it's 2020). Take some time for yourself and make sure your own well is full or replenished.
And, if you live in the US: please vote.
Cheers!