Last Updated on December 9, 2020 by ThoughtsStained
Hello, lovelies!
So, November was…a month. It felt both like the longest month in history and the shortest in existence. I can't believe that December is tomorrow and we are one month away from the end of 2020. Unfortunately, with the US passing 4 million cases and even with the good(ish) news from the election, I am hesitant to believe that 2021 is going to magically become better than 2020.
However, with hope, a lot of hard work and determination?
Yeah, maybe then, it won't be so bad.
What I Read
Gods, this is embarrassing. I've hardly read all month (mostly focusing on client work and then playing video games in my spare time) and, despite starting The Bone Ships–which I am enjoying!!–the reading desire just isn't there. Thanks, 2020.
What I Hauled
ARCS
**Nothing this month**
Library Snags:
**Nothing this month**
Purchased:
**Nothing this month**
Received for Review:
**Nothing this month**
Gifts:
**Nothing this month**
What I Posted
In this section, I like to share posts that I personally wrote this past month that I either really enjoyed writing, am really proud of or wish might have gotten a little more attention.
🏰 Video Games I'm Excited For!
🏰 28
🏰 Allyship Check-In: No 9
Reading Challenges Update
A new section I decided to add this year, so I can actually keep track of the challenges I signed up for (so I'll hopefully actually complete them this time around).
2020 Discussion Challenge: 10/12 Discussion Posts
Year of the Asian Readathon: 4/20
Considering I haven't read anything for the past month, yeah, I'm going to fall pretty short of this goal this year….
StartonYourShelfathon: 14/143 (6/67 ARCs)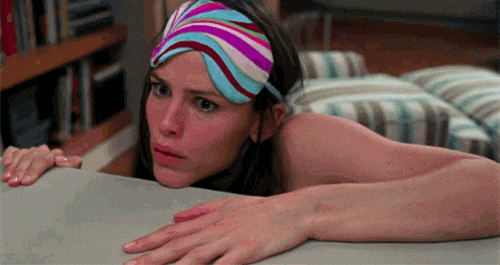 Black Lives Matter Reading Bingo: 0/10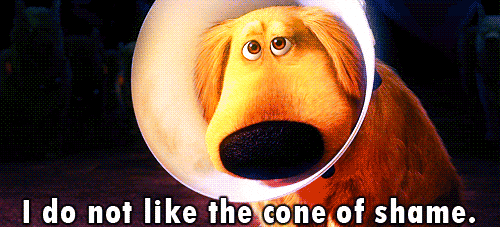 Goodreads: 29/150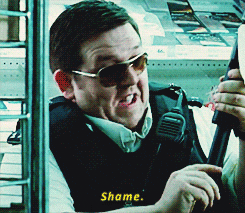 Intentions Update
Another new section! To try and hold myself accountable, I'll be sharing where I'm at on the goals I've made for myself this year, all of which I detailed in this post.
Write two novels, edit one and write for me ✔️
Definitely going to dive actually into the novel next month. That's one of my main priorities.
Productive Routine That Promotes Self-Care ✖️
I don't know why this is so hard, but here we are.
Six Clients ✔️
Complete. 🙂
Read More ✖️
A 2021 goal?
Cook New Recipes ✖️
Honestly, I'm counting the fact that I cooked at all a win.
Cherish Connections and Friendships More ✔️
Between texting, Zoom calls and phone calls, we're staying as connected as we can.
Less Social Media ✖️
I WILL CONQUER THIS DOOMSCROLLNG, DAMMIT.
Finish Home Projects ✖️
Definitely going to make a new list of things to work on this winter! (Still need to do this….)
Posts I Enjoyed
Curious what blog posts I really enjoyed around the blogsophere this month? Check them out here:
⚔️ Fadwa @ Word Wonders shares her guide to Notion and provides templates and it's nothing short of amazing.
⚔️ Amber @ The Literary Phoenix shares a really awesome post about following blogs that I connected with, as well as her discussion about star ratings in book reviews!
⚔️ The Quiet Pond celebrate their 2nd birthday!!
⚔️ Kal @ The Reader Voracious shares great resources on supporting typhoon relief in the Philippines. Please help, if you can!
⚔️ Marie @ Drizzle and Hurricane Books shares why book bloggers deserve to be paid for their work and I agree with all of it. 100%. (Also, her self-hosted site is STUNNING.)
⚔️ Shealea @ Shut Up, Shealea kills it with a wonderful post discussing not only reading diversely, but how to promte and support diverse creators both online and off.
⚔️ Chana and Malka @ Paper Procrastinators discuss why they are now affiliates with BookShop!
⚔️ Tiffany @ Read by Tiffany created this AMAZING, in-depth resource to help prep you to read The Poppy War and I couldn't do anything but share it.
⚔️ Erika @ Erika Grandstaff shares some great writing pep talks that I need to read all of, stat.
And that's a wrap for November! For December, I'm planning to:
Make writing a priority again
Complete a lot of personal, home and work projects
Take some time off work
Stay safe while enjoying the holidays
Survive