Last Updated on March 28, 2019 by ThoughtsStained
Hello, lovelies!
Hopefully you're all doing well on this dreary (for me, anyway) Thursday afternoon. Can you believe it's already almost April!?
March was an interesting month for me. I felt like I was constantly trying to get caught up after dealing with a really weird bout of sickness I got at the end of February. Then, we had Spring Break at work, which switched my schedule from nights to days, which is always a pleasant change! My boyfriend and I found a new place and signed a lease (!!), so we get to move into a wonderful new home in the middle of June. Then, I contacted a breeder (!!!) about finally getting a puppy, after wanting one for almost ten years, and am just waiting to get approval. Finally, I did some numbers crunching and I think I actually will be able to afford to go to WorldCon in New Zealand in 2020 (!!!!), which is like a dream come true, because Peter Jackson ignited a wanderlust for New Zealand that has been sitting with me for LITERAL YEARS and now, it might actually become a reality, after saving for 2+ years.
Add in my mother's, brother's and family doggo's birthdays and finishing my sleeve, and friends, March was a month.
Granted, I didn't get a lot of reading done. Or writing, for that matter.
But hey, April's just around the corner, right?
What I Read
Terminal Alliance
by Jim C. Hines [
review
]
Symphony of the Wind
by Steven McKinnon [
review
]
The Anointed
by Keith Ward [
review
]
The Return of the Shadow
by J.R.R. Tolkien and Christopher Tolkien
Torn
by Rowenna Miller (about halfway through it as this post goes live, but definitely will have this beauty finished by this weekend)
What I Hauled
ARCs:
A Time of Dread by John Gwynne: Orbit is so wonderful and they sent me a copy of the first novel in Gwynne's latest series, since I'm just constantly behind on all the wonderful books. This will be my first Gwynne novel (though, should I read the others first?) and I'm terribly excited.
Seven Shades in Black by Sam Sykes: Another first novel is the latest from Sam Sykes, an author who I adore on Twitter, but I just haven't read his books yet. I didn't know this one was going to be a BEAST in size, but it made me that much more excited for it.
Sixteen Ways to Defend a Walled City by K. J. Parker: I didn't realize that all my ARCs I got this month were by authors I always meant to read, but haven't until life is finally told me to get my shit together and read them. I'm definitely intrigued by this novel!
Library Snags:
Shades of Milk and Honey by Mary Robinette Kowal: So, funny story. I stumbled upon one of Kowal's blog posts on Twitter and loved it, so I was like, "Hey, I should prolly check out and see what she has written." Then, discovered she's one of the contributors on Writing Excuses (I know, I know, don't give me that look) and all of her books sound right up my alley. So, even though I made a plan of what I want to read for April, I couldn't resist putting this one on hold.
Trail of Lightning by Rebecca Roanhorse: I AM SO BEHIND. I have looked in literally every bookstore in the near vicinity of me, trying to find this book, but to no avail. That's why my library will always save the day. <3
Received for Review:
We Lie With Death by Devin Madson: *cue excited squeeing*
Quest and Quandaries by Alda Yuan: The author approached me and asked if I wanted to read and review her book, after finding me from my announcement post joining The Year of the Asian Reading Challenge. The synopsis sounds super intriguing, so I'm excited to check it out this summer!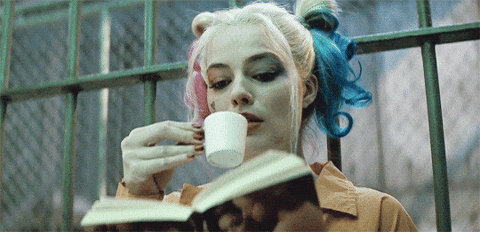 What I Posted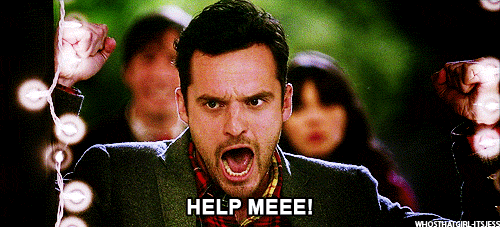 Posts I Enjoyed
March blessed me with a lot of great content by my fellow creators, so I hope you are able to take a few moments to blog hop around and enjoy these gems, too!
→ First of all, in light of a lot of recent allegation reports happening within the SFF community, I would draw your attention to the following posts, to continue to help author Ed McDonald clear his name that was wrongly tarnished, as well as offer support to bloggers BookWol and Esme Weatherwax, whose trust was horribly abused: Fantasy Book Critic, The Fantasy Inn, Wol's Post, Esme's Post and The Fantasy Hive.
→ CW @ The Quiet Pond talks about what she learned from her master's year. Stop by and wish her congrats on such an accomplishment! Also, they hosted a summary over their first "Pond Gets Loud" series, which was really enlightening.
→ It wouldn't be a Bookish Breakdown without featuring content from Marie @ Drizzle and Hurricane books (honestly, I just love all of her posts). This month, my favorites included the truth about book blogging statistics and interacting with the book blogging community.
→ Jackie @ Bookish Coffee Blog discusses her writing journey.
→ Sione @ Write Learn Dream revamps her website! If you're a writter, you'll want to be following this site.
→ The Chasm hit six years of blogging. Happy Anniversary!
→ Jamie @ Watch Game Read talks about what he wants from the Horizen: Zero Dawn sequel and I am so here for this.
→ Aimal @ Bookshelves and Paperbacks writes a really thought provoking post on what worldbuilding should be.
→ Rob @ Rob J Hayes highlights April's self published releases!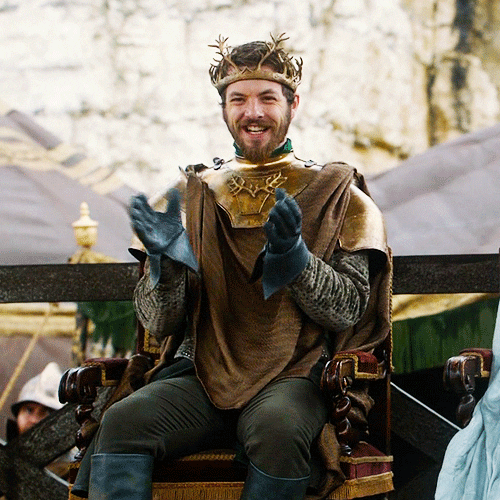 Thanks for sticking with me through such a long post! For me, I'm hoping April brings more gorgeous spring weather, more thunderstorms, more reading and writing time, and more positivity from yours truly towards yours truly. It's a little rough on the mental health side, but I'm confident that will look up.
I hope you all have a wonderful month and I'll catch you next time on Bookish Breakdown!
Cheers.
PS: Also, it's my boyfriend's birthday in April, so I'm excited about that. But also: ENDGAME COMES OUT AND I AM BOTH NOT READY AT ALL AND COMPLETELY AND UTTERLY READY.