Last Updated on October 4, 2021 by ThoughtsStained
Hello, lovelies! Welcome to another Bookish Breakdown post, my monthly wrap-up where I talk about last month's reading, as well as life musings, blog hopping links and intention updates!
Well, September solidified 2021 as the worst year, for me. You can see reflected in my stats below, where everything I usually do and love dropped dramatically. But, in the span of three weeks, I:
Was exposed to COVID at work and had to quarantine until I got a negative result (four days later)

Our office also didn't have any policy in place in case this happened (!!) despite working at an university, so navigating this scare on top of uncertainty was…fun.

The Sunday before I was supposed to return to work, my back spasmed so bad I had to go to the ER on Monday and couldn't properly walk until Friday. Two weeks, one MRI, lots of pain meds and daily stretches later, I can finally move without pain, but still awaiting results and answers.

I also had to apply for FMLA at work for the first time, which is just as complex, complicated and confusing as you can imagine.

The same day I was at the ER, I found out my Grandpa's life expectancy went down from the previously told four-five months to three days. He passed away that Friday and, because I couldn't move, I couldn't visit him in the hospital, nor be with my family while they grieved his passing.
Yeah, so September can just fuck all the way off. My medical debt is through the roof. I've been struggling with my mental health, especially since I can no longer afford therapy. I haven't gotten to read or write in weeks. My day job is crushing (but, rare hope might be on the horizon, according to our supervisors? We'll see). 2021 has been really bloody hard. So, like I mentioned on Twitter, I am manifesting positive vibes, events, emotions and more the rest of the year. Lord knows I need it.
Let's check in and see how I did creatively this month (spoiler: NOT MUCH, fam).
Reading Breakdown
What I Read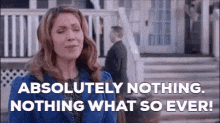 I've given up on my goal to read 50 books this year by this point, but damn if I don't need a book to just floor me and bring reading back into my life.
Reading Challenges Update
What: A yearly challenge tracked via StoryGraph of how many books I want to read this year.
Goal: 50 Books
Status: 28/50 Books
(not pictured: the books I read for my poetry graduate class and my craft books)
What: A personal challenge I've put upon myself to read at least one ARC a month (or, 12 a year), to attempt to keep my ARC pile under a bit of control.
Goal: 12 Books
Status: 8/12 Books
What: A personal challenge where I read a book a month (or, 12 total) that I currently own that I haven't a) purchased this year and b) aren't ARCs.
Goal: 12 Books
Status: 4/12 Books
What: A personal challenge where I want to do a better job that of reading books written by and featuring protagonist that aren't the publishing "standard", i.e., white, male, able-bodied, straight and based on Western cultures or Christian/Catholic religions.
Goal: More books read this year that break away from that "standard" than books that do.
Status: 12 of 28
(not pictured: books read for poetry class)
Blogging Breakdown
What I Posted
This is the least I've posted in…gods, I don't even know how long. I *did* manage to reformat some series, though, so I am proud of that!
Posts Published August 2021
Read Around the Blogosphere
Looking at Feedly, I have almost 500 unread posts, since I haven't blog hopped in over a month. Prepare for October's lists to be OFF THE CHARTS.
Other Bloggers' Posts I Loved
Intentions Breakdown
I'm one of those people who loves to write out intentions at the beginning of each year. I'm also one of those people who doesn't do the best job of keeping them. Here, I check in each month and see how I'm doing!
Intentions:
Develop a writing routine
Edit and query BLOOD PRICE
Write first draft of UNTITLED adult fantasy romance
Intentions:
Develop a reading routine
Read one-two books a week
Past Month:
You'd think being forced to sit on the couch for almost a week straight would have allowed me to read a lot. I could have, you're right. But No Man's Sky was the balm I needed and used. And you know what? That's okay.
Intentions:
Work with at least one client each month
Continue to self study and level up my editing skills
Get better at marketing these services
Work with a romance client!?
Past Month:
This is the first month I didn't work with a client in almost…a year? Maybe slightly over a year? This makes a lot sadder than it should, tbh.
Intentions:
Reach 1,000 followers
Update all older posts with new feature images
Past Month:
Obviously I didn't do much here, either. Really need to start updating older stuff. Perhaps I'll do that once it starts to get colder and I won't want to do anything else but stay inside?
Intentions:
Find movement I enjoy and make a routine
Read and learn about body positivity
Continue therapy
Past Month:
Still no movement routine (which makes sense, because right now, I'm just prioritizing being able to move at all). Had to quit therapy, which really bloody sucks. Feeling really determined to start making a better routine, though!
Intentions:
Learn more about the systemic racism in America
Learn how to better have difficult conversations to help combat systemic racism, racial injustice, and fight for LGBTQIA+ rights
Continue to move away from performative to actual allyship
Past Month:
I did fall quite behind there for a moment, in reading Anti-Racist Daily's newsletter, but I got caught up. Need to get reengaged in reading a nonfiction book once a month and doing my own research on particular issues that I'm passionate about, especially locally.
List of smaller intentions I'd love to complete:
Work on home projects
Take better care of my hair and learn new ways to style it
Lessen my social media intake
Stay connected to friends better
Write more letters and have penpals again!
Adopt a more sustainable lifestyle
Survive another year of grad school
Pay off some debt?
Explore our local nature spot more
Visit friends in America (pandemic pending)
New tattoo(s)?
Get more nerdy clothes
Cook more new recipes
Manage my finances better
Complete some day job work projects for my students
Learn how to be a wonderful auntie to my new niece
Past Month:
Lessened social media (again by accident)
Started new budget model
Completed biggest work project
Looking Forward
Very grateful September is over! We are officially in my favorite time of year. October, November and December are my favorite trio of months, always. From holidays to birthday celebrations, to gorgeous fall weather and wrapping up the year, I just love the energy, mood and reflection that comes with this time of year. I hope it's even more special and is even better this year, after 2021 has just been so trash for me personally.
I hope you're all doing well. I really, really missed blogging last month, and I hope to get back into the swing of things, however slowly! Let me know how you're doing! 🖤