Hello, lovelies!
Well, it has been a month, let me just tell you.
I switched to my tentative summer schedule at my job, which meant I got to work 7:30am-4:00pm M-F (instead of my usual 3pm-12am S-R) and it's a change I always love, because I get to see my boyfriend, friends and family a lot more than usual (even if I'm always so, so, so tired). But, I switch to my summer schedule (11:30am-8:00pm) starting next week and while it's not the worst schedule, I'm going to miss this one. Plus, we're about to move next Thursday, which I'm quite excited about and so ready to do (because at this point, I don't live in an apartment currently, but just a chasm of boxes). AND, we get to pick up our puppy a month from yesterday (!!).
So, exciting things are on the horizon.
However, I'm also in a massive reading slump (I've seriously been reading the same book for the past month and that's because the past two weeks, I haven't read once), so that's been a major bummer that I'm hoping changes right quick. I'm keeping writing a priority, though, and even though I'm making a LOT more changes to this novel than I originally expected, so it's a lot more work, it's also shaping up to be even better than before, so I am STOKED.
Oh, we also just lived through a fucking EF-4 tornado this week, so yeah, May was something.**

What I Read
Children of Time
by Adrian Tchaikovsky [
review
]
Aching God
by Mike Shel [
review
]
*cries at reading slump when this month had a planned EIGHT BOOKS she wanted to read*
What I Hauled
ARCs:
Warlock Holmes: The Sign of Nine by G.S. Denning: Seriously, so stoked to read this one. I have a feeling this is where the overarching story is really going to start making some headway and I'm so excited for it–on top of the usual antics and hilarity, of course.
The Children of Ruin by Adrian Tchaikovsky: The first book was a little different than what I was expecting, but it was so beautifully written, I gotta give the sequel a shot.
Queenslayer by Sebastian de Castell: AHHHH, I'm just so excited! I still need to read book three, but I'm halfway tempted to wait until book six–the final book–comes out and I get that, so I can just binge the last three like I did the first three: in a row and without much pausing.
Fray by Rowenna Miller: SO.STOKED.FOR.THIS.
Velocity Weapon by Megan E. O'Keefe: My most anticipated summer read! And I have it in my posession! And I am so excited to read it after I finish my current read! And I accidentally already packed it up and I have no idea which box it's in and I am just a fool of a Took, WHY.
Library Snags:
None this month because I had to turn them all back in after continually renewing them until they reached MAX RENEWAL STATUS but I never read them and now I have a bunch of late fees and I can't even remember what books they were at this point anymore, did I tell you May was a month or did I not?
Received for Review:
None this month.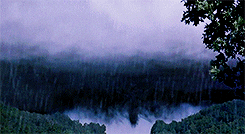 What I Posted
In this section, I like to share posts that I personally wrote this past month that I either really enjoyed writing, am really proud of or wish might have gotten a little more attention. I didn't post as much as I usually do (like I said, I have been making sure to put my writing first, so if that meant I sacrificed the time to blog, I certainly did that), but still, this trio of posts I'm pretty proud of:
→ I participated in another tag, this time one all about my favorite video games!
→ Recent developments with abortion caused me to get a little political on Twitter, forcing me to block someone for the first time. It made me think about anonymity and the online presence for a creative, so of course I had to write a post about it.
→ I'm also doing more interviews, which as been really fun! The latest was with the fantastic Rowenna Miller, and I hope you check it out!
Posts I Enjoyed
Curious what blog posts I really enjoyed around the blogsophere this month? Here's a whole slew of them, for your own reading pleasure:
      → Chuck Wendig @ TerribleMinds discusses why you shouldn't tag an author in your negative review. Really, you shouldn't. Stop that.
→ Kelly @ Another Book in the Wall talks about being obsessed with characters in pain (and I thought this post was super interesting and enlightening), as well as how tropes actually work in fiction (and they aren't as bad as you think) AND the importance of considering our sincerity as book bloggers. Honestly, Kelly's discussion posts KILLED it, this month, and I couldn't help but link up to all three.
→ Marie @ Drizzle and Hurricane Books discusses dealing with anxiety while being a book blogger (which, amen to all her posts). It was inspired by Christine @ Lady Gets Lit post, who discusses her own personal experience with depression. Marie also shares five reasons why she still writes book reviews and honestly, now I just want to write a post on a similar topic, because I have FEELINGS.
→ Alicia @ Kernels of Nonsense talks about the struggle of how to handle keeping up with comments.
→ Author K.S. Villoso talks about the financial difficulties of self-publishing and just…PREACH IT.
→ The Quiet Pond shares how to start reading more diversely and friends, you're going to want to bookmark this post, I PROMISE you.
→ Aimal @ Bookshelves and Paperbacks shares an important post of self-care for Muslims in this current political climate, as part of the Muslim Voices Rise Up blog series that has been taking place during Ramadan.
      → Nadia @ Word Wonders discusses why F/F romances in fiction are so hard to find and I applaud all of these points, because personally, I wish I could find quality F/F fantasy books that were talked about and marketed openly, instead of a hidden gem you didn't realize you'd find.


And there is my update for the month of May! I apologize if I'm a little off the grid for June, though I'm going to try and not disappear completely, because I do have some awesome content I plan to post here. But I also hope to finish Blood Price edits (dare I dream I can finish it in a month's time?!), on top of moving AND getting a new puppy we'll have to start house-training.
Because it's all in or nothing for me, apparently.
Cheers.
**I mean, it hit the other side of our town and the outskirts, so we didn't personally live through it (thank God). But the fact that it was IN OUR TOWN and everything in the news was PLACES I KNEW BECAUSE I LIVE THERE still has me seriously freaked out.