Last Updated on June 27, 2019 by ThoughtsStained
Hello, lovelies!
JUNE IS ALMOST OVER AND I AM HERE FOR THIS.
Nicole, you may ask, startled and confused. But, you love summer. You love to go swimming and get a tan and the warmer weather and getting off work earlier and hot dogs and fireflies and so many other summerish things? Why are you so excited that June is almost over?
Oh loves, it has been a month.
Like:
Moved into a place that wasn't clean.
Messed up my back so badly after said move I had mobility-inducing muscle spasms for a WEEK.
Used up all of my sick time to cover that.
A week after that, it rained so much that our yard that we were told has "minor flooding issues" got knee-high in water and flooded our living room, so we spent one Saturday evening trying to save it.
Medical bills came in and I can't afford to pay off my credit card for the first time because of that, so #yaybuildinginterest.
Back to paycheck-to-paycheck.
I wrote about most of it here, in detail, in case you want the more in-depth version. If you don't want to read about it, though, this is basically how my face throughout most of this month: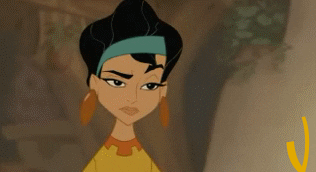 So…yeah, I'm basically ready for June to be over and to start July off fresh. But I am particularly excited for this weekend because:
My sister turns 24 and we're celebrating on Friday!
My family is coming over Sunday and I get to cook for them for the first time.
Our kitchen table might come in?
I'm living with my amazing boyfriend in a much bigger and nicer place, even if it isn't as nice as we remembered.
But, I ALSO GET TO PICK UP MY PUPPY ON SATURDAY.
So, in all honestly, I think I win June, right?
What I Read

That's it.
That's the book.
Singular.
*cries for a long time*
What I Hauled
Also, because this month was such hellfire for half of it, I'm not nearly as on top of things as I usually am and I have no idea what I hauled this month, if anything (plus, some packages are still going to my parents while I updated my address, so I don't even know what books are waiting for me at their house yet). So, sorry this section is just going to be a mysterious blank for this month!
ARCs:
None? I think?
Library Snags:
**can't remember and they all got turned back into the library unread anyway, soooo…..**
Received for Review:
None? I think?
What I Posted
In this section, I like to share posts that I personally wrote this past month that I either really enjoyed writing, am really proud of or wish might have gotten a little more attention. And despite not being here for the entire month, it feels like, there are still a few I'm pretty damn proud of. Including:
→ Interview With Christopher Husberg, Author of the Chaos Queen Quintet
→ Discussion: How Being A Blogger Changes You as a Reader
→ Behind the Blogger: SPFBO 5 Edition
→ Top Ten Tuesday: Iron Tome Readathon Edition and Top Ten Tuesday: The Second Half of 2019 Broke My TBR List

Posts I Enjoyed
Curious what blog posts I really enjoyed around the blogsophere this month? Even though I feel like I missed everyone's posts, I still managed to do some frantic blog hopping! Here's a whole slew of them, for your own reading pleasure:
→ Aimal @ Bookshelves and Paperbacks announced a new readathon for this July and you should totally join it if you're a fan of fantasy books and want to participate in a fun challenge.
→ Author Michael Mammy shares an inspiring post about the writing journey and how you shouldn't always believe what you hear, especially in the publishing industry.
→ Rain @ BookDragonism discusses reading slumps and offers some tips on how to beat them! And since I've been in the longest one ever for…a while now, this post was really nice to read.
→ Want to read more blogs, but don't know where to start? Nicole @ Feed Your Addiction has great tips to get your started.
→ Struggling to write a book review or want to mix it up a bit? CW @ The Quiet Pond has you covered, sharing 63 prompts to help you do just that!
→ Kirstie @ Upside Down Books writes about why it is okay to be a slow reader and DAMN if that didn't resonate with me a lot (especially since it was kinda like a response post to my discussion post from this month, so I was BEYOND FLATTERED?).
→ Want to discover an underrated LGTBQIAP+ novel, but don't know where to start? Shealea @ Shut up, Shealea has you covered with this list of 16!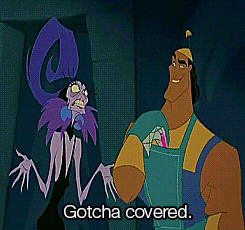 Thanks, as always, for reading everyone! July proves to be a busy month, with the start of SPFBO 5, a few different family gatherings, finishing up editing my novel and getting back into the reading swing of things, various home projects and oh, I dunno, TRAINING MY NEW PUPPY.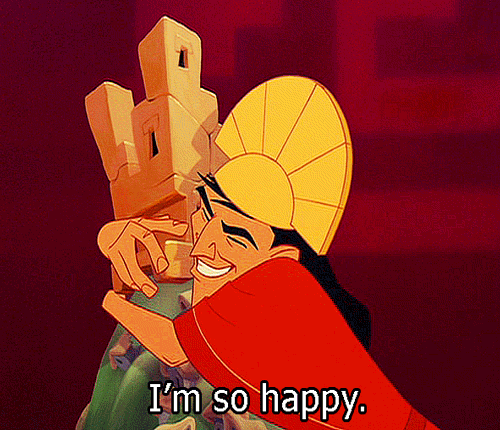 *collapses in a ball of heaping excitement*
Cheers.