So, if you've ever looked at my Instagram account, you might see posts from my little book of To-Do Lists.
Seriously, I post about them all of the time.
Not only are To-Do Lists what keep me sane, but they also reflect just how much I like to stay involved and, arguably, how I will often take on more than I can chew. That being said, I'm very lucky to have a job that allows me to multitask. After finishing anything related to the job itself, I can spend the rest of the time doing dual tasks, i.e., still managing the front desk of the library, but also working on other things like this blog, my writing, my internship or any of the other things that slip onto my To-Do List from a week-to-week basis. If I didn't have that luxury, there is no way I could put as much as I do on my To-Do List and be as consistent as I am crossing things off.*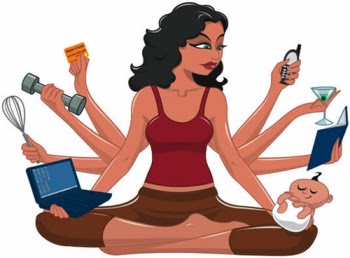 That said, one of the major things on the List this week was catching up on my Mythgard Academy classes. Mythgard is a wonderful resource that I discovered last year, when they were doing a seminar over Return of the Shadow (check out the link to read more about it). I tried to keep up with the weekly discussions and readings–it was over Tolkien, after all (jazzed was an understatement describing my excitement)–yet I ended up not making it past the first couple weeks. There were no consequences of that, but I was bummed, because I really enjoyed it.
So when they offered their next course over The Treason of Isengard, you know this nerd signed up immediately again.
And fell behind once more.
Between vacation and the rest of the List, I ended up falling behind on Mythgard, to the point where I was four weeks behind (technically five, if you consider doing the reading for this week's upcoming lecture). I was so disappointed in myself. I really wanted to keep up and, writing out every lecture and reading I need to accomplish to catch up…it felt impossible.
But I really, really wanted to do this.
So I buckled down and caught up, at the expense of some writing time and pushing some other things towards the bottom of the List's importance.
I discovered something, however; something that I did not expect.
I think I, sometimes, struggle with the desire to multitask too much, instead of focusing on one thing at a time.
The lectures over each week's reading are roughly two hours long (though they usually go two and half hours, because we're nerding out about Tolkien) and if you miss the live chat, you can catch up through various forms, but my favorite is YouTube. So when there was a lull at work, I'd put in one headphone, get out my notebook, open up the lecture and then get ready for nerdery.
I struggled, a lot, with not trying to do something else at the same time, whether it was writing a blog post, checking social media, responding to emails or loads of other things. Even though I was definitely invested with what the video was talking about, I kept itching to do something else. How could I spent two hours just sitting and listening when I could be crossing off two, three and four from the List at the same time?
By multitasking and crossing off two while also doing one, I was losing the true worth of one. Which, I'm sad to admit, I definitely did for a lecture…or two. And you can tell, by the lack of notes I took. Yet in the last lecture I watched last night, I had over a page of notes and I was much more invested in the material and the discussion, even if I was listening to it after the fact and not participating like normal, had I caught it live. And I felt so much better afterward–and enjoyed it so much more–than the previous two lectures where I did multiple things at once, but all of them didn't feel half-assed, necessarily, but definitely not fully engaged in any of them.
That's important.
We live in a world where there is never enough time in a day and a common question in job interviews is how well a person can multitask. But I think it's important to remember the value of focusing and dedicating your attention to one thing; to one project, one goal, one setting, hell, one person, instead of trying to do everything at once and getting distracted. It was a good reminder that I'd forgotten. Now, time to try and do better.
Cheers.
* Not saying that I always am able to cross off everything from my To-Do List. It's just as common for me to transfer multiple items from one week's To-Do List to the next week's. Only trying to convey that having a job that lets me work on multiple things is a huge reason I'm able to commit to the things I do commit to.