Last Updated on October 10, 2020 by ThoughtsStained
Hello, lovelies!
I hope you're all hanging in there. As the election continues to loom closer, I find my mental health continuing to drop and my motivation to do anything has lessened (not to mention my day job is kicking my ass). I fear this is something that's going to continue until we find out what's going to happen next and then…well, I guess we'll see.
BUT, that's not what I wanted to focus on. Instead, I wanted to write a quick post (potentially, we'll see how long it gets) to discuss a change in my reading habits that I realized recently, which I'm hoping will help me be a little more forgiving that I'm not reading nearly as much as I used to.
You see, I've been a reader since…forever, really. Some of my earliest school memories is centered around reading books. I would always read after I finished assignments in class (and got made fun of it), constantly have the max number of books I was allowed to checked out at the library, participated in things like Novel Navigators and Advanced Readers club with my school. In the evenings, I'd go to bed and read every night, and it wasn't uncommon for me to do that on the weekends for hours at a time, either.
I didn't keep track back then, even in middle school or high school, but I read a lot of books. Easily over a 100 a year, I'd bet. It was pretty much my only hobby growing up, and, even though I read slightly less in high school, thanks to…well, it being high school, it was still what I was known for. It's still what I did a lot of the time.
Here's the interesting thing: in recent years, but especially recently, I've been disappointed in myself for not reading "that much". This year, I've started tracking better and it's taking me, on average, two weeks to read a book. I'm reading 1-2 books a month. I've only read 26 books this year (let's ignore the fact that my Goodreads goal is set at 150; HA). I keep feeling genuine guilt every time I think about it, because why aren't I reading more? How can I be reading so "little"?
It finally dawned on me that my reading habits have changed, not to mention the fact that what is considered a little and a lot, reading-number-wise, is completely subjective.
Reading isn't my only hobby, anymore. Video games have taken over as my main hobby and something I do every night after work and on the weekends, a lot of the time. I enjoy them and love that escape.
I am also working two jobs (freelance editing and my full-time day job as an academic advisor), plus I'm a blogger (who puts in easily 10+ hours a week into this blog–which didn't exist until 2012) and a writer. I also started grad school this year, albeit part-time. I have a house to clean, cooking to do, and a partner and pets I want to hang out with. Social media didn't exist until I was in middle school and I wasn't allowed to get accounts until I was in late high school, and we all know that unfortunately takes up a lot of time.
In that context, should I really be surprised that my reading time has lessened dramatically and thus, I'm not going to read as many books as I did before?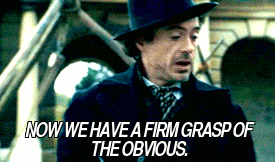 *sighs in obvious*
So, that guilt? Completely unnecessary. I need to update my reading expectations to match my new reality: reading isn't the only thing that takes up my time, now. And that's okay. I'm not going to feel guilty for doing something I love, like video games, because that means I'm not going to be reading 10 books a month or whatever it is I used to read.
All that said, though, I do want to try and put two new "rules" back in place, because I could be–and WANT to be–reading more. It's great for my mental health and, like I said above, that…isn't so great, currently.
Stop doomscrolling before bed
Actually take a lunch break and read
I've gotten into the really bad habit of staying up too late playing video games and then complaining that I'm too tired to read, only to scroll for another hour. 🤦‍♀️ Likewise, because my day job is so busy and I'm working remotely, I find it easier to work over my lunch break and snack throughout the day, instead of actually taking a BREAK. Or, I'll make lunch, but then I'll clean or do something else around the house–which is nice, but I miss reading and recharging in the middle of my day, that way.
Dedicating that "hour" each day, between my lunch break and before bed, isn't going to get me up to my old reading output. But, I don't think that's the goal; don't think it should be. There are a ton of great books that I want to read and more continue to be published every day. I miss reading to escape, to enjoy it and to help my own mental health through that, instead of panicking about a reading challenge or a number. I'm hoping, by realizing that my life has changed and I'm actually not reading as much, that I can accept that 2-4 books a month might be my norm, now. And that's okay (even if, just writing that sentence, makes me panic inwardly as a gut reflex, because how am I going to read all of the books I want to with so few read each year!?!).
What about you? Have your reading habits changed at all? Do you feel guilty when you're not reading? How do you combat that? Let me know in the comments below!
Cheers.