Last Updated on September 3, 2019 by ThoughtsStained
Hello, lovelies.
I don't know if it's just because my hormones are all out of whack thanks to starting my period or because I set myself up for it, but I've been reflecting a lot these past few days and getting…slightly depressed, despite living a really, really good life.
Because, you know, I can't stop comparing.
A bachelorette party. An engagement. A wedding. A pregnancy announcement. A book deal, an agent signing. A friend moving into a new house, friends hanging out and going on trips with other friends, friends moving across the country, starting new jobs, families getting started, lives being joined, dreams coming true. You know, these major life events that we're taught from birth to look forward to, that they are milestones we're meant to reach in our lives, even though some of us won't, whether because we want to and can't or we choose not to.
I'm old enough now to know that the cookie-cutter way we're meant to live life, hitting these milestones by a certain age, having that certain income and family structure, is bullshit and not something I need to concern myself with. I live my life the way I want to live it and not the other way around; not to fit societies agenda.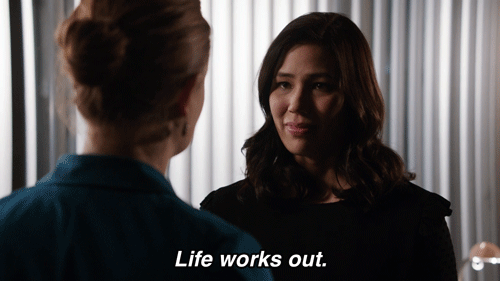 Yet whenever I scroll through Facebook or Instagram or Twitter, I can't help but notice these events as they are posted. And I want to know about these things. These are old friends and new ones alike who I care about! I want to know what's going on with them, I want to get excited about these life changes.
Yet I can't help thinking back and looking forward and then looking inward, at myself and where I'm at now and sometimes, if the mood hits just right, I'm left feeling…sad. Incomplete. Wanting. Lonely.
I don't miss high school or college 95% of the time, but I miss having a solid group of friends who I saw on a daily basis. I was lucky to have a core group in both high school and college and, no matter what life threw at me, I always had someone to sit with at lunch. Someone to pass notes to during math class. Someone to text, someone to rant to, someone to help fill the days so they never felt empty.
I don't really have that anymore. I'm very lucky for the friends that I do still have, those who I try to see but never see enough. I cherish coffee chat up dates more than people realize and I'm very thankful to social media, actually, so I can keep up with what's going on with people's lives, even if I don't get to see them as often as I do. But with working a full-time job (with odd hours and me with a weird age gap amongst my colleagues), I don't really have anyone who I see every day. Not even someone who I see every week. It's switched from having different people to see and hang out with every day to maybe seeing a friend or two once a month, if anyone at all.
And sometimes…I just miss it, you know? I miss having that close connection and sometimes I feel…like I did something wrong? That the reason I don't still have a close group of friends is because I made the wrong choices, perhaps I didn't try hard enough and maybe it's not just what happens as a product of growing up, but instead, this is something I've earned.
I know that's bullshit, believe me. But it's so easy to look at those who you used to tell everything to and then discover a new life event on social media or see them hanging out with others you used to–or those you never even met–and wish. And wonder. What if we were still close? What if we hadn't lost contact? What would it be like, to have a closeknit group of friends again?
And that's just the friendship realm. Looking in the marriage and family realm and it's hard not to be inundated with the next set of engagement photos or baby announcement when you're in your upper twenties. It definitely seems to be the time for it and it's…hard sometimes, honestly, to not wish I was at that stage, too. I claim to be ready for marriage (and I love my boyfriend enough to know my answer, were he to propose) and a part of me itches to plan that wedding, to see that dream of getting married finally being realized. Just like another part of me itches to become a mother. My mother became one with me when she was 26 and I'm nowhere close to that happening. Am I running out of time? Will I still have the close bond with my kid(s) that my parents have with me if I wait to have them when I'm older, making our age gap widen?
Or even look at in from a career and life standpoint. I've been writing for 10+ years and I am so ready to start that next chapter of my life, this yearning in my core to experience what it's like to have my book on the shelves. I've lived on my own (or with my partner) for the past eight years and, though apartments and duplexes and renting are the only feasible option right now, financially, I just feel so ready to have my own house that I can customize the way I want and settle down some roots instead of constantly moving.
Part of me itches for all of that to become my reality yesterday.
But another part of me wonders.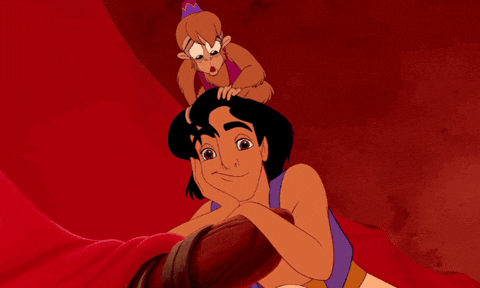 I live a good life–a great one, in a lot of ways. I have a really wonderful boyfriend who supports in me utterly and believes in me 100% and loves me always. Yes, we've been dating officially for two years, together for almost three, so no one would be surprised if we got engaged. But do I say I want it just so I can post about it? Because I feel like I am supposed to be engaged by now, considering I turn 27 here in a few months? So I can get those likes, that bombardment of attention? Engagement, marriage, pregnancy, birth, getting published, moving away, substitute any of those dreams and the question remains the same.
If I take away social media and the yearning it creates, comparing my life to others, is that yearning still there? Or am I more content to live my life in the moment, where it is right now, and let those events I hope to happen in my future happen when they're meant to?
I think it's more complicated than a yes or no answer.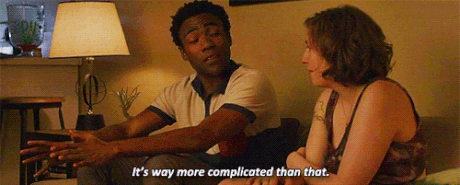 I do know, confidently, that yes, I still do want all of those things. I am ready to start moving towards my dream career, a marriage to the man I love, living in a place I that feels settled and eventually, starting a family. I would be ecstatic if things started moving in those directions. But I also think that social media does put this pressure that these things should have already happened by now or that the fact they haven't happened yet suddenly means I am missing out on something wonderful, when in fact, I'm not missing out at all. I'm just focusing on the wrong things; focusing on what I miss about the past and becoming impatient for the future, when I'm not even truly guaranteed today.
So it's just been a…weekend of reflection, friends; of wishing and wondering and hoping and hurting and then recovering, only to do it all over again. I'm hoping to learn how to be more content with what IS, instead of pining for what once was or what will hopefully be. I'm hoping to learn how to make that enough. And I hope, wherever you are right now, whatever stage of life you're in, it's enough for you, too.
Cheers.