Hi, lovelies!
Thanks for stopping by. It's always lovely to hear from people. Whether you just wanted to gush–or rant–about a book I just reviewed (but more in-depth than in the comments section), want to set up an interview/guest post or want to discuss the possibility of me reviewing your book, you've come to the right place to get in touch!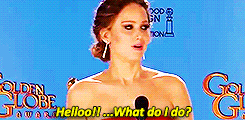 If you are interested in securing a review, here's a few tidbits about my process:
I always review my honest opinion.
If it's an Advanced Reader Copy (ARC), I'll do my best to get it read by the date of publication–or earlier/later, depending on what works best for you. I'll always have a discussion with you about this, so we're both on the same page.
I will occasionally read online copies, i.e., PDFs, but I am truly a Luddite in the sense that I prefer to read print copies, so I will request a print copy.
I always cross post my reviews at Goodreads, StoryGraph and Amazon.
If you're asking for a review, I'm assuming you've read a handful of mine to learn my style: they're quirky, usually focus more on my experience of reading the book and connecting with the story over more formal critiques of plot and structure, and have a fair usage of GIFs, swearing and all caps squeeing to accompany them. If you don't like this style and are wanting a more formal review, I recommend looking towards a different blogger.
Also, I always ask for the respect of the author if I miss a deadline we've agreed upon one for your book. I try my best to make these deadlines, but, of course, life happens and sometimes, I mess up. I don't mind if you reach out to ask where I'm at, but I will not tolerate abuse or disrespect. We're all human here (well, mostly), so please remember: empathy goes a long way, especially if you're hoping to create a blogger-author friendship.
Please allow up to a week to respond to emails (but I'm usually much quicker).
I reserve the right to deny a review request for any reason. I will always be professional in conveying that, but abuse will not be tolerated. Same goes for my reviews or any of my posts, truly. Just don't be an ass and we'll get along just fine. ☺️
Otherwise, if you're looking to talk to me about my books, ask for an interview or have a response over a post that you didn't want to share in the comments section, please feel free to reach out to me using the form below and I'll get back to you as quick as I can!
STATUS UPDATE: THOUGHTS STAINED IS CURRENTLY CLOSED TO REVIEW REQUESTS (so I can catch up on my massive backlog and all the kind authors and publishers who I owe reads and reviews).
THANK YOU FOR YOUR UNDERSTANDING. 🖤