Last Updated on February 8, 2021 by ThoughtsStained
Hello, lovelies!
I hope you all had a good weekend. It's snowed here again (I'm not used to snow, so it's a bit odd, albeit gorgeous) and it's really bloody cold, which is making me extra grateful that I am working from home (one of the only positives from this pandemic). I'm coming at you today with another personal post, so feel free to skip if that's not your cup of tea or if any of these topics are triggering to you.
Trigger warnings: body dysmorphia, internalized fatphobia, diet culture, weight loss, weight gain, body hatred, eating disorders, working out
As you most likely know if you've read this blog over the years, I've been struggling quite a bit with my body image and the weight I've gained over the past few years. Despite working with my therapist and trying to make strides, I am still stuck in this, "I must lose weight to have self-worth" mindset. I still hate what I see in the mirror. I'm still self conscious when I leave my house to go to the grocery store and a part of me is thankful that I haven't really gone anywhere or seen anyone thanks to the pandemic, so they can't see and judge what I've become.
Oh, I hate that I feel that way. Shit.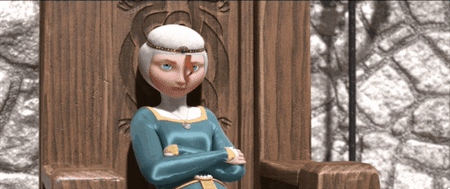 I'm working on it. I'm trying to have a better mindset when it comes to movement or working out. But a part of me feels like, if I'm not doing a routine consistently, with at least 30 minutes a day and a lot of sweat, then it can't count or it doesn't matter. I even had a friend (Ana, if you're reading this, you're amazing and I appreciate you so much) create a routine for me that's completely doable and amazing and I can't wait until I get to the point where I can do it consistently.
But, I've finally realize I'm not at that point, yet.
And I'm trying not to beat myself up for that.
I'm still too attached to black and white thinking (e.g., if I skip a workout on Monday, then suddenly, I can't workout the rest of the week because it's already ruined; or, if I only have time to do half a workout, I don't even try, because I'm not hitting 100%, so what's the point). I still beat myself up too much with guilt and I'm still too attached with the pressure that any sort of workout needs to equate to losing weight in order to find worth, instead of becoming stronger, staying healthy and moving because it's good for my body and I enjoy it. I'm even unconsciously giving myself deadlines (e.g., you gotta lose weight before you got back in person; you must lose all this weight before your 30 or start a family; if you don't lose weight, you can never travel again) and I do not want that.
I think having a "formal" or even consistent workout routine right now, even though consistently does help with reaching goals, right now, is too tied up with the pressure I put on myself to lose weight and I need to move away from that.
Unconsciously, I recognized this, but it wasn't until my body forced me to listen that I realized it fully. Last week, I did a workout and it felt great, only for my back to twinge and attempt to give out. Today is the first day in a week it's felt fine and not like I need to move gingerly, lest I pull it and become unable to move again. Which is ridiculously frustrating, but I think it's just another sign that's pointing me to the inevitable.
I need to take it slow.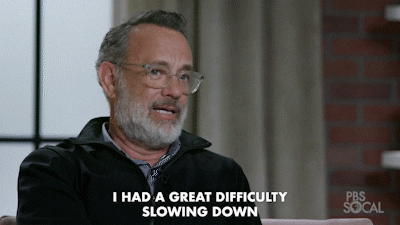 One, there is no deadline I need to meet, especially as my body will always change as time goes on. Two, the weather is so shit and so cold, I'm becoming a homebody and that's okay. It doesn't mean I'm suddenly never going to go on a walk again or that I won't build up to the workout routine I want, if I don't start now. Three, it's obvious that I'm not listening to my body, as my back problems continue to persist. I need to take care of it.
So, I've recognized that and accepted it. But what does this look like, practice? I'm thinking:
Incorporating daily stretches instead of a workout routine I learned in physical therapy to get my back strengthened so I don't continue to relapse
Practice mentally accepting any movement as movement to encourage a more positive and less black-and-white relationship with movement (e.g., cleaning the house? Movement. Walking through the grocery store? Movement. Walking my dog? Movement. Lifting for five minutes instead of 30-45? MOVEMENT.)
Eventually, work my way up to one walk a week, one lifting session a week and one session of Beat Saber a week
Ultimately, reach a point where I can incorporate the daily workout routine that my friend made me and I really want to complete
But, I think I also need to do more self care in terms of things that aren't related to movement or working out or changing my physical appearance and instead, working towards appreciating and loving my body now. Things like:
Trying new hairstyles and actually doing my hair
Painting my nails
Buying clothes and outfits I want now, instead of waiting "until I lose weight"
Using lotion to feel and appreciate my body
Journal to learn to recognize and appreciate what my body does *now*
Read more body positive non-fiction and curate my feeds to always include body positive (or even body neutral) individuals
The past few weeks, I've felt like I've been "wasting so much time" and become "such a failure" because I'm not absolutely slaying a workout routine, when right now, I don't think that should be my focus. I need to start building my self love muscles, as they haven't ever been used and, if I'm ever going to conquer diet culture and my internalized fatphobia and love myself for ME–all while enjoying an active lifestyle that I do genuinely enjoy–then I need to flex those self care and self love muscles, first; even if it's a slower journey than I imaged or what I want.
I have my entire life to love myself and have spent all of it so far hating myself, instead. 28 years is a lot time to build that reflex, that muscle, that belief. It's okay if it's takes some time to build up new ones to combat it.
Cheers.