Last Updated on January 21, 2019 by ThoughtsStained
Hello, dear readers!
One of my favorite posts to read from other book bloggers are their discussion posts, where they pose a question they are curious about or a controversial topic/opinion–or perhaps even a rant–in the hopes that it will ignite discussion with others. I love them because the topics are always so interesting and I usually have an opinion about it, one way or the other, so it's hard to resist the urge to discuss (which, I realize, is exactly the point).
I've always been hesitant to try and start any up myself, because I either a) don't think any of the discussion points are good enough or b) am worried no one would actually comment below, making it not much of a discussion, but just a general rant or rambling musings post (which I do plenty of both already). So, I decided to not really try and make an extra effort to make any discussions, instead participating in all those that I discover and enjoy.
Of course, that means that my brain has been coming up with nothing but potential discussion post ideas, so I thought, "F-it. Let's do it anyway."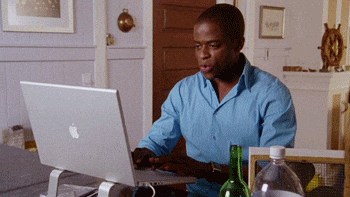 So, here we are. I'm not going to worry too much about how active my discussion posts are, if I decide to continue doing them. Like all the other posts, I'm going to write them because I want to. And if people enjoy them, great! But if no one reads it but me, well, I needed to get it out of my head, anyway. 😉
This idea actually came from my boyfriend, who brought it up with me more than once, so I think he's generally curious about the answer, which got me thinking, and now I'm curious, too. We wonder:
If you published a book, would you rather have a) a blurb from your favorite author on your cover or b) be blurbed on the cover of your favorite author's book?
He asked me this question out of the blue one day and I felt like I had an immediate answer: their blurb on my book, of course. That is my favorite author (though don't ask me to actually pick a favorite) commenting and praising my book. Who wouldn't be absolutely ecstatic!? That's like…one of the most incredible things to possibly happen!
But then I thought about it more. "Wait a second," I wondered. "If my blurb is on their book, then that means they respect me enough as an author to want my words to help promote their book!" Thinking even more deeply, when it comes to a few authors on my favorites list, I would have had to make it big as an author myself for them to want me to blurb their book and I can't say that sounded too shabby, either, which didn't make it any easier to pick which option I'd truly want.
Hell, I still don't know which I'd rather have (because honestly, they both sound incredible).
But, after we discussed the pros of both, he was like, "Can you ask all those friends you have on the Twitterverse and see what they think?"
One) I thought it was really cute he thought I had a lot of friends on Twitter (though I do love you all <3) and two) I think it's even more wonderful that he's taken such an interest in my writing career, even though it hasn't started yet, that he's thinking about different aspects of it, like blurbs, enough to want to know more about it. Sure, I'm cheating and I wrote a blog about it instead, but I'm sharing it on Twitter, so that counts for something, right? 😉 I'd love to hear your thoughts in the comments, if you have the time and are so inclined! Thanks for reading my first attempt at a discussion post!
Cheers.