I'm bringing you another writing post that isn't a novels and narrations update for a change (le gasp, I know!). Instead, today I wanted to explore some of my writing staples and somedays; staples meaning themes, tropes and elements I've seen reoccurring in the 7+ novels I've written so far; somedays meaning themes, genres and tropes I want to explore in future books, all in part of helping me pump myself up for working on a new WIP for the first time in years.
So, let's get started!
The Staples
I haven't really done this before (that I can remember, anyway), but across the seven novels that I've written, I've noticed that there are some things that just like to repeat no matter what I'm writing, which I think is really cool.
For reference, I've written: a YA fantasy trilogy that I hope never sees the light of day for the rest of time (it's so bad, fam; I needed to write it to grow, but it's so bad), the first two books in an adult portal fantasy (that breaks into medieval and steampunk, respectively), an adult sci-fi tragedy and the first book of my epic feminist fantasy duology/trilogy.
Considering there is a lot of variation between the sub-genres of fantasy (and one lone sci-fi contender), it's really interesting to see some themes stick around for almost all of them, including:
A dark forest (haunted, diseased, cursed)
I think this must be my favorite out of all of them, for I really do have this aspect in every single novel that I've written, aside from the sci-fi outlier. I'm not exactly sure why I love seeing how dark and twisted I can turn a forest, as it is actually my favorite environment to be in. Forests make me feel whole and I enjoy them utterly. Why I've made them some of the most dangerous things my characters have to go through is anyone's guess. 🤷‍♀️
Another theme tied to this is also turning the environment into another character (and usually a villain) that my characters must face.
Present in: THE PATH OF THE PHOENIX, THE UNICORN'S UNDOING, THE GRIFFON'S GRIEF, ARTEMIS SMITH AND THE VIRTUOUS MARRIAGE QUEST, ARTEMIS SMITH AND THE STEAM-POWERED FALLCY, BLOOD PRICE and new UNTITLED fantasy romance WIP.
The chosen one trope
I know, you're groaning. But fuck me if I don't love a chosen one trope and finding new ways to twist it on its head. Even when I didn't think I was using this, it definitely pops up. YA boy Darryn from THE DRAGON'S DESTINY trilogy I mentioned was that Trope, capital T. Artemis and Kajsa both share a similarity in that they are the most recent in a long line of chosen ones–though neither truly understand that yet, not fully. Grayson from THE RESISTANCE, my sci-fi tragedy, wishes more than anything to not have been chosen, that's for damn sure. And in my untitled WIP? It's more of a group being chosen than a single individual, but that plays more with the "group chosen to go on a life-saving quest" storyline.
Yeah…I like chosen ones, okay?
Present in: bloody everything I write, apparently
Animals with high levels of personality
Not only do I just really love animals in general, but I LOVE finding ways to incorporate animals to my novels in some way. Whether it's a lovable pet you'll do anything to save, like Artemis, or companions who surprise you with their support in ways you didn't realize you needed, like Kajsa, I love writing about animals and showing their complexities.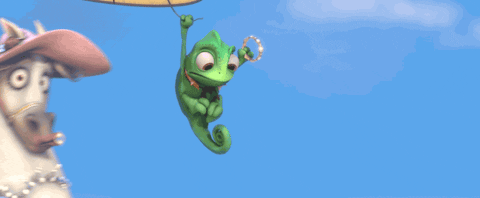 Present in: ARTEMIS SMITH AND THE VIRTUEOUS MARRIAGE QUEST, ARTEMIS SMITH AND THE STEAM-POWERED FALLCY and BLOOD PRICE.
The Somedays
Now that you now my writing staples, let's look at my somedays!
As you may have read in any of my past updates, I have been working on BLOOD PRICE (or, one of the many versions of it, as it's been my most-revised project) for the past few years now. It's been a long time since I've written or explored a brand new idea or series. While I won't be surprised if the above themes and tropes make their way into my future works, there are some things I hope to actively explore as I start to build new worlds and books. Like:
Chemistry
One of the main reasons I want to write a fantasy romance is because I love love love reading about chemistry in the romance novels that I binge and how, if done well, it never ceases to leave me flushed and send chills down my body. I want to explore that kind of chemistry with my characters. Namely, I really want to explore these tropes, in particular:
Only one bed
Taking care of an injury before professing one's love for another
Shoved against a wall
Barest brush of touches
Using titles/formalities until in grave danger, when they use the first name for the first time
Slow burn and ANGST
Like, I'm swooning thinking about all of this, friends.
Broadening from "just" fantasy
Though don't get me wrong: I plan to ALWAYS write fantasy, in one shape or form. That is never going away. But, there are a few genres I'd really love to explore, as well, including:
Cyberpunk: the gritty, the grind, the gears?! I want to explore the harsh realities of cybernetics and the drama of the high risk, futuristic nightlife.
Steampunk: Alternative history with steampunk elements fascinates me. I read as many steampunk romances as I can get my hands on. I think it'd be a blast to take a shot at it.
Romance: I mean, hello, about to start this very thing!! I'm not planning on ever writing contemporary romance, but fantasy and any of these other genres? Yeah, let's do it.
Science Fiction: I've given this one shot so far. I wouldn't mind giving it another. (I might still go back to the series I started working on, one day.) I'm thinking in the vein of Outriders, writing about when exploring other planets goes terribly wrong.
Post-Apocalyptic: Ever since I was absolutely floored by Fallout 4 = interest piqued. And, if I can manage similar twists, too? *fans self*
Actually, if I'm being honest, half of those genres I am interested in because of video games. What can I say, they are too damn inspirational and awesome. 🥰
Exploring bisexuality and f/f relationships
I haven't written a ton of romances within my books to begin with. But, within the romances I have written, I haven't really explored any bisexual characters. Nor characters who are questioning their sexuality or any f/f romances. I want that to change!
(And it might be, in this current WIP. You'll have to read it to find out which 👀).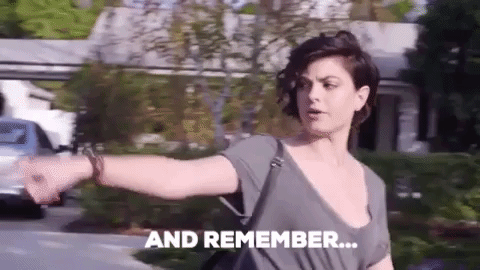 So, there you have it: just a smattering of examples and exploration of my writing staples and somedays! This was a really fun post to write! While I don't consider it a tag, I do have a few writers I'm curious to see their writing staples and somedays, including:
Or, anyone who thought this was cool and became inspired with their own ideas! I'd also love to hear about your thoughts in the comments. Did any of these themes surprise you, knowing me? Did anything excite you? Let me know and thanks for reading such a long post!