Hello, lovelies!
Happy Friday! I hope you all are enjoying the start of your weekend. Me, I'm pretty excited. I get to hang out with my family tomorrow and start planning my sister's wedding, which I think should be a lot of fun. But I also started trying out a new routine this week and I wanted to write a quick post about how that went!
So, first of all, it was inspired by this post.
I love Madeline's blog and all of her posts are so spot on and I just connect with all of them. She talks in that post about how she utilizing her Google Calendar to keep her on track of things, which got me thinking.
You see, I'm a passive planner and I'm a HUGE calendar person. So if I know about something and it's ten years out, it's still on my calendar. Everyone makes fun of me for it, but it's how I stay organized and I enjoy using it. But I've never mapped out my day, hour by hour, with my goal of what it should look like and what I should be accomplishing. Why not?
Honestly, because I thought it would be negatively viewed. By who? Who bloody knows. Society? I thought I would be considered this person who is so uptight and so Type A, I had to plan my life by the minute and live by that scheduled. As if being a schedule-orientated person somehow made me lesser, a person worthy to be made fun of?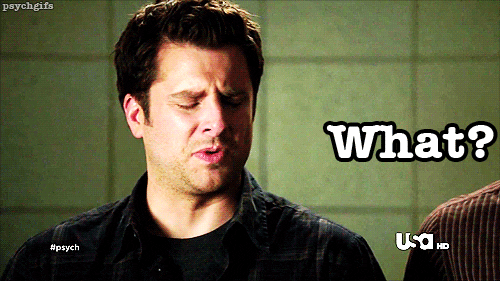 I dunno, friends. The brain is weird, sometimes. A brain with anxiety? Fuck all, honestly.
BUT, this past week, I tried it. I mapped out my calendar, for my work week, including my day job, the mundane stuff (eating, showering, getting ready, etc), blogging time, editing client work time, reading time, gaming/relaxation time, walking my dog each night and lifting a few times a week (which I'll hopefully start next week).
And writing?
I scheduled it for every morning, by waking up an hour earlier.
At 6am.
As someone who is not a morning person, who has never been a morning person, who has the reputation of rolling out of bed and being ready to go, a-okay no problem at the last minute, this was not appealing to me.
And yet, at the same time, it was.
Because I have to get up for work every day. And I want to write every day, but something I've struggling with is I get distracted by everything else or choose to do something else when I get home and suddenly, I haven't written in two weeks and nothing gets done and a carry guilt around with me like another backpack. I was struggling how to come up with a way to make everything work.
So, I decided to try it.
And…I loved it.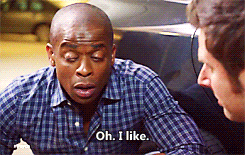 Of course, I also only did it for two days (Monday and Tuesday) before I decided to sleep in the rest of the week, so it's a work in progress. Yet I'm reminding myself that I'm adjusting and trying to change a 10+ year habit, so I should give myself some grace as I figure it all out.
But not having to rush around in the mornings? Building in time to do my hair if I want, make a big breakfast if I want, play with my dog a little, before sitting down for a solid 30-40 minutes to write, before heading it work? It was incredible, having already written those two days and going through my day refreshed and creatively charged. It's definitely something I'm going to continue adjusting to until it becomes my normal routine, I think.
Let's go week two. <3
Cheers.