This post is a little bit different than my usual musings, but it's been on my brain for a few weeks and hasn't disappeared yet, so I figured it must be worth writing about.
A few weeks ago, I went to a concert with my Dad and sister. These two have always been my concert buddies, aside from a few friends who'd I'd always go to Warped or screamo concerts with. But growing up, in my teenage years, whenever there was a concert I wanted to go to, I was usually going with them. We saw prolly half a dozen or so together, from bands like Avenged Sevenfold, Disturbed, Bullet for My Valentine, Seether to all day events like Rockfest.
So when Shinedown and Godsmack released that they were touring and were coming to our area, we were all over it.
Aside from a show late last year (going to see A Day to Remember, which honestly was one of the best shows I've seen in my entire life), I hadn't been to a concert in a hot minute. I don't think it's something I've necessarily grown out of, but it is definitely something that I don't do as often as I was a teenager (granted, I still didn't go a ton, but you know what I mean). But I was really excited for this show. Shinedown is one of my favorite bands of all time and Godsmack is a band that I at least know and the singer's voice is really great, so I was all about it.
The actual show, however, showed me just how much I've changed.
Shinedown was incredible and didn't disappoint. With the songs they picked, the lights and explosions they displayed (making it an actual show) and how loud it got, I had a blast the entire time. Not least of all because of a family a couple rows in front of us–a Dad with an old rock-n-roll t-shirt on, two girls prolly in their early teens and a Mom who was still in her business attire, obviously meeting them there from work–who reminded me of my sister and I, when we went to shows with our Dad. They all rocked out as hard, if not harder, than everyone else and that was really fun to watch, too. Considering Shinedown came to the stage first, it started off with a bang and was an absolute blast.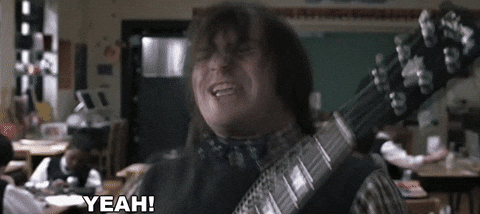 Que the waiting between sets before Godsmack comes on.
When Godsmack finally hit the stage, I was ready to keep the night rolling, even though I wasn't as familiar with them as I was with the band I'd come to see. But I knew enough songs to enjoy the show.
Until the lead singer started speaking, that is.
To sum it up without going into a ton of detail, the lead singer took the moments between songs to not only say "fuck" between every other word, but he asked if weed was legal yet here, asked everyone to get fucked up with him and then complained than women weren't taking off their shirts for him yet, because he really wanted to see some boobs.
And that was all between the first, eh, three songs?
I know what you're thinking: Nicole, you were at a rock show. That's what happens, that's the lifestyle. Yeah, sure, you're not wrong. It's one of the things I've never particularly enjoyed, but as a sheltered, goodie-two-shoes teenager (and straight edge my entire life), whenever singers would say these things or people would be smoking and drinking everywhere around me, I was sort of awed that they could do that in public? It was something new I'd experienced, unexpected and surprising.
Older now, I found myself uncomfortable and just plain annoyed–especially as I thought about that family I mentioned earlier, who my Dad went up and told he hoped were having a good time, and learned it was the first show for the couple's daughters, who love Shinedown. Is that really the kind of show they came to see, as their first concert? Being asked to strip just so some man on stage who can sing can have a good time? It's a mute point, considering the family left after Shinedown, but still. I found myself not having a good time at all, once Godsmack hit the stage, and could only focus on how different the two group's presence were.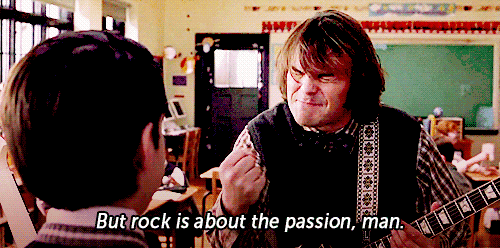 Instead of listening to great songs I know everyone word to and then getting chills down my spine when Shinedown played their rendition of "Simple Man", using it as a call to love and accept one another in a time where there is too much shit in the world, I have to deal with with some asshole asking women to expose themselves and getting high on stage. The impactful, positive and rocking feel that Shinedown presented was completely different than the needy, objectifying and whiny feel that Godsmack followed up with. Even the crowd reacted differently, with everyone standing and jumping and moshing the entire time Shinedown was on stage, yet half of us were sitting during Godsmack, with a handful even leaving–me and my family definitely did, just not feeling it anymore.
I know most people would probably love it, as that's what the rock scene has always been about. I'm sure there are plenty of people who, reading this, just think of me as some washed up prune who doesn't know how to appreciate a good time. It's your opinion and I won't rob you of it. But I guess I've just grown out of that stage; what used to surprise and shock me as a kid just drags for me as an adult and I wish I could go to a rock show without being objectified and getting second-hand-high. Don't get me wrong: I still love kickass rock music. The louder it is, the longer the guitar solos, the raspier the lead's vocals (especially after screaming) and the more double drum action I get, the happier I am. But I just hope, whatever show I go to next, it feels more like Shinedown and a lot less like Godsmack.
Cheers.