Hello, lovelies!
I am so excited to be taking part another blog tour today! This time, I am stoked to offer you a guest post from author J.T Nicholas, author of novel Re-Coil, which was published on March 3rd from Titan Books! I knew I wanted to read this book when the cover went live and I am so stoked to read it.
But first, if you wanna hear the tips the author learned about navigating the publishing world during his own journey, look no further than this post!
I spent a long time trying to get published. In fact, I think it took me 20 years from the
time I finished my first manuscript (unpublished) to the time my first novel hit shelves.
Along the way, I took graduate-level writing courses, attended conferences and
workshops, and traded critiques in any number of writing groups. The tips I've outlined
below aren't gospel and they may not work for you. But they are what's helped me keep
going all these years.
Top 10 Tips for New and Aspiring Authors
1. Figure out a writing process that works for you. I can talk all day about what my
"process" is, but that doesn't mean that it will work for anyone else. We all lead
different lives with different schedules. But you have to write in order to get
published, so figure out something you can be consistent with and stick to it.
2. Know the market. This is a tough one, and this rule isn't always hard and fast.
But if you're looking to get traditionally published, you have to have at least a
vague sense of what's popular and selling. You don't have to write exactly that
but keeping abreast of what's happening in your particular genre, what
publishers seem to be looking for and what they're avoiding is never a bad thing.
Go to publisher and agency websites. Read the blogs and articles that most
publishers and agents post. If nothing else, it might help you understand where
your particular book might best find a home.
3. Don't chase trends. I know, I know. This sounds contradictory to the tip above.
Knowing the market isn't the same as regurgitating it, though. Just because
vampires are popular (or not) doesn't mean your book must include (or can't
include) them. Don't write something just because it seems popular at the
moment.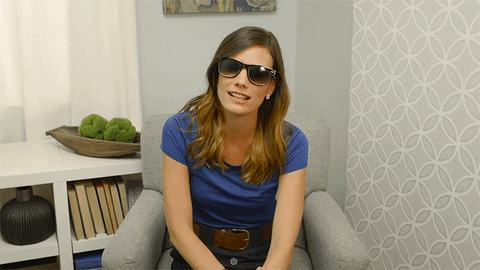 4. Realize that your writing isn't as good as you think it is. There is always room
for improvement. If you're lucky, and you get rejection letters, those letters will
include critiques. If it's from reputable agents and editors, those critiques will
be constructive. Listen to them and try and learn from them.
5. Realize that your writing isn't as bad as you think it is. Sure, there's always room
for improvement, but we're often our own worst critics. Give yourself a break.
You might hate what's on the page right now, but when you re-read it in a week,
it's going to sound a lot better.
6. Rejection is a part of the process. Particularly if you're aiming to be traditionally
published, you're going to get rejected. Agents are going to pass, sometimes
without so much as a reply. Editors might stick your work at the bottom of slush
pile that is years long. Or, you might get nicely worded rejection letters that boil
down to, "Liked it, but not for us." Do not let the rejection get you down. Don't
let it stop you. I guarantee that 99% of best-selling authors all have nice little
stacks of rejection letters of their own.
7. Nothing you write will be universally loved. Or, to be more current about it,
haters gonna hate. Shakespeare has 1-star reviews on Goodreads. Freakin'
Shakespeare! We live in a time where snarky deconstruction seems to be more
popular than constructive criticism, so don't let the haters get you down. If there
is meaningful, constructive feedback, great. That's useful. If something you
wrote just wasn't someone's cup of tea, fair play. Art is subjective, after all. But
ignore the mean-spirited attack-style reviews. They don't add to the
conversation.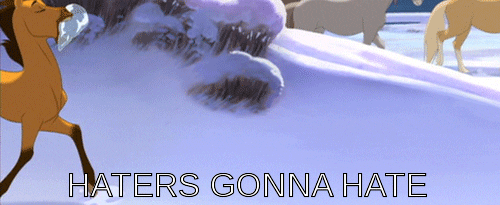 8. Separate your Socials. Social Media is a mixed bag to begin with. You can get
some good promotional opportunities and you can also attract a horde of trolls
just out to smash and destroy. No sense mixing your business (and if you want to be an author, writing is your business) with your personal life. Create
separate accounts, so that your author profiles and personal profiles are distinct.
Keep the author side professional, and never, ever, feed the trolls.
9. Give yourself a break. Writing is hard. It can be brain-draining. Some days, it
just won't come. That's okay. Give yourself a break from time to time. Go take a
walk or workout or whatever it is you do to de-stress and refresh your creative
juices. The words will come a lot easier once you've walked away for a bit.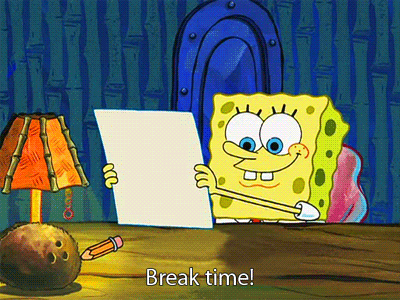 10. And, last but definitely not least, write what you want. Write the stories that you
want to read. If you try to write towards someone else's vision, it's going to be a
thousand times harder and the end product will never be as good.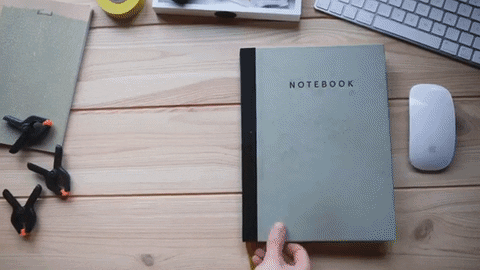 There you have it. My "Top 10" tips for new and aspiring authors. Hopefully there's a
nugget or two in there that you'll find helpful, and if you want to see where they led me,
pick up Re-Coil.
About the Author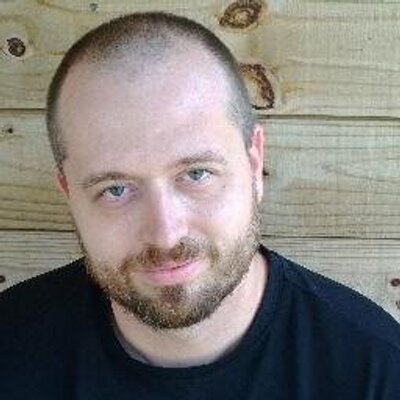 J.T. Nicholas is the author of the upcoming science fiction novel ReCoil (February 2020 from Titan Books) and the neo-noire science fiction series, The New Lyons Sequence (available now from Rebel Base Books).
J.T. was born in Lexington, Virginia, though within six months he moved (or was moved, rather) to Stuttgart, Germany.  Thus began the long journey of the military brat, hopping from state to state and country to country until, at present, he has accumulated nearly thirty relocations.  This experience taught him that, regardless of where one found oneself, people were largely the same.
When not writing, J.T. spends his time practicing a variety of martial arts, playing games (video, tabletop, and otherwise), and reading everything he can get his hands on.
J.T. currently resides in Wilmington, North Carolina with his wife, a pair of indifferent cats, and two Australian Shepherd puppies intent on destroying anything and everything that fits in their mouths.
Thanks for reading!
Cheers.