Last Updated on November 14, 2019 by ThoughtsStained
Hello, lovelies!
It's full of announcements over here this week, but I couldn't hesitate to write this post because I AM JUST SO EXCITED.
Ahem.
*clears throat*
I AM ATTENDING WORLDCON 2020 IN NEW ZEALAND NEXT YEAR.
I know I've talked about this before, but yesterday I actually bought my plate ticket and I reserved my hotels this morning, so it is now OFFICIAL OFFICIAL (because it has to be, since plane tickets are non-refundable and that's a lot of bloody money).
Friends, I can't tell you how excited I am for this.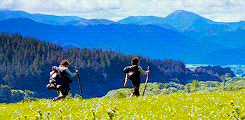 I have wanted to travel to New Zealand ever since I saw Peter Jackson's The Lord of the Rings. (My gut says I should apologize for being "that tourist," but I fucking love Tolkien and I am a nature nerd and I love New Zealand's scenery and I am going to embrace my hobbitness to the full extent while I am there and not be once ounce ashamed, DAMMIT.) Yet it always seemed so impossible, because international flights are so expensive and it's so far away.
But then they announced WorldCon was going to be hosted there. And I've wanted to attend a WorldCon again ever since I first went, back in KC, and fell in love with a Con that was made specifically for the writer and book nerd that is ME. But I've also wanted to go even more because, since 2016, I've become so much more involved in the book community, through this blog and my own internship and editing experience, so I am hoping to meet a lot of the connections I've made and try to continue building those friendships!
Pair those two things together and friends, there was no way I could pass this up.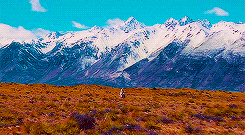 Of course, I'm also going to do every LOTR-related tour they have without shame, learn more about Maori culture, embrace the mountains and oceans as much as impossible and just soak up everything this experience has to offer. It will be my first time traveling solo, international or otherwise, though I know of a few friends I'll be meeting up with along the way (will you be attending?!? Let me know!!). It's going to be the most massive adventure and I absolutely cannot wait, despite not sure how I'm going to survive traveling for 35 hours straight and not sure if I can stay extroverted for two weeks as I try to make friends instead of just disappearing off into the woods alone, never to be heard from again.
I seriously cannot believe it's real (but my bank account screamed and died after my plane ticket purchase went through today, so…). I cannot believe I will get to see a place that has captured my heart and my imagination so utterly. I can't believe that I was able to save up for over two years and get enough to purchase my own plane ticket and accommodations. I can't believe that I said I was going to do this trip and then I followed through and NOW IT IS HAPPENING AND I AM PANICKING.
CALL ME FRODO, FOR I AM GOING ON AN ADVENTURE.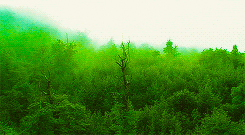 LOOK AT IT.
IT'S SO GLORIOUS.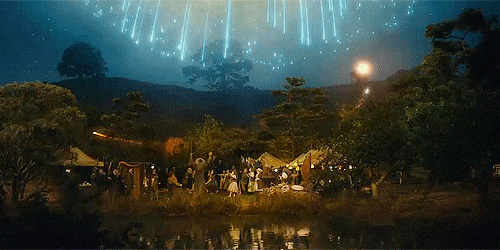 *disappears in the plume of smoke and excitement*
Cheers!