Last Updated on December 6, 2016 by ThoughtsStained
Life is full of them; hiccups, I mean. Of course, this post is tailored to a specific hiccup in my current life–two, actually, if we want to be more precise: hiccups in running and in writing.
You see, both are commitments that I have made to myself to do consistently, because they are important to me. My stories and my ever-changing, always growing ability to tell them, mean everything to me. I started running almost two months ago as a way to battle anxiety and depression, plus as an avenue to really start loving myself wholly, in every aspect, including physically, which has always been the hardest self-love for me to achieve. Obviously, both of these things are important to me; are so much more than mere hobbies.
So when I find myself choosing to not run and going a few days without writing, I feel pretty bad about it and myself.
Like this:


Or this:


Perhaps even this: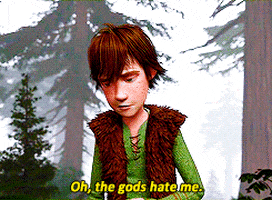 With writing, I wrote a whole separate post as to why I think I have fallen off that bandwagon, mostly paralyzed by my own self-doubt and fear. With running, I was doing really well: five straight weeks running five days a week. Then, Thanksgiving Week hit. I knew, going home for the holidays, that I might not be able to run, but I told myself I would at least go on a walk with my dog every day. I ended up running the day before I left for home and walking the Saturday before I went back to my home, always choosing laziness, family, the PS4 or my own desire to not be in the cold over the desire to run or even walk. Then, the next week, my period and cramps from hell hit and I only managed three days when I was averaging five.
And now, I started another job, making the ideal running time to be 6:30 in the morning. Before the sunrise. Operating on six hours of sleep due to getting off of my first job and getting home at 12:30. In single digit temperatures. Not to mention that I am not a morning person, I usually need eight hours to function properly and I hate the cold.
Yeah, not exactly the recipe for success, here. It's become real easy to talk myself out of running. But worse, it's become even easier to feel like absolute shit because of it.


But you know what? A little hiccup in the middle of a journey is nothing to be ashamed about, feel guilty over or beat yourself up because of.
Instead, it's something to embrace.
Hiccups, mistakes, bumps in the road, even failures…none of these things are even possible if you don't get started. They are only possible through attempts, trying, making an effort. The fact that I am stumbling in both my writing and developing a running habit is only possible because I have made a decision to commit to both of these things and have put forth the effort to try–and have proven myself that I can succeed. So what if I've had a hiccup along the way, messing up my rhythm or ruining a streak? A bump in the road is a sign of an accomplishment, even though my brain tries to trick me into believing it is something to be ashamed of.
More so? It's natural.
I chose to start a running regime when I can't afford a gym membership in November, meaning that I'm trying to develop a habit during my least favorite time of the year, weather wise, when the biggest requirement–aside from turning off the silly voice in my head trying to talk me out of it each day–is the weather being nice enough for me to take the trails. So perhaps not the smartest move on my part. But that happens. On a day where it rains and I can't go run, I shouldn't feel guilty–not any more guilty than on a day where my cramps hurt too bad or if I simply choose to skip.
Because that mentality–that guilt, that hopelessness, that I'll-never-get-back-to-where-I-was–isn't going to do me any favors in the long run. And the long run is where I want to be, both physically and with my writing. I'm not looking to shape my dream body before X date or Y event, setting up the mindset where, if I don't reach my goals by these deadlines, then I've failed. I'm not looking to get published tomorrow and land my dream job of being a published author. Again, setting deadlines with these two aspects are not my focus, even though I'd love to wake up tomorrow, published, living the dream job and loving my body for the first time. I want to create habits that turn into lifestyles. I want to set reachable goals, like writing X amount of words this week or adding five more minutes of running. I want to train my brain to turn away those negative thoughts until eventually, there is never a battle, forcing myself to run or write, because I already want to, I already plan to and I already need to. But most importantly, I want to learn to forgive myself for every hiccup, whether it happens once every full moon or lasts for months at a time. Hiccups are just another part of the journey, a reminder that you've started something great already, you just lost your balance for a bit; a challenge for you to do better; a marker of growth; a reminder that you are capable of achieving what you want and you can work towards it again. Hiccups are a good thing.
Here's to hiccups, forgiveness and trying again.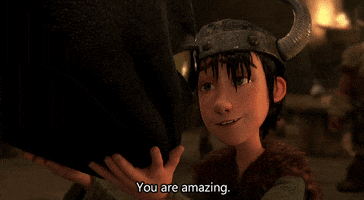 Cheers.