Last Updated on December 7, 2020 by ThoughtsStained
Hello, lovelies!
I know I don't normally write film reviews, but I've just been watching some really lovely films lately and just need to rave and rant about them. So you might be seeing more film reviews here on this space in the next few weeks–I hope that's okay!
Today, though, I gotta talk to you all about How to Train Your Dragon 3.
**Warning: major spoilers DO abound throughout this post and past this point. Read at your own peril.**
So, I love How to Train Your Dragon series.
Like, I LOVE IT.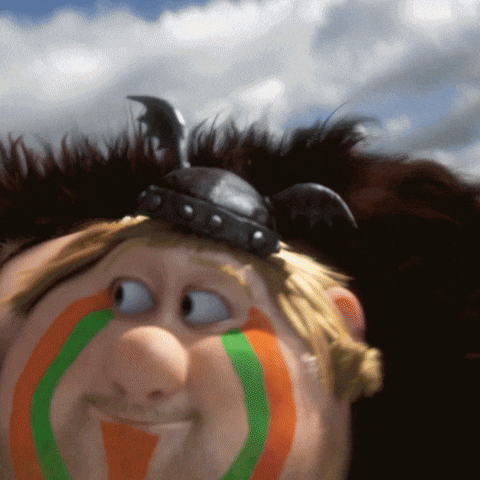 The Hidden World was probably one of my most anticipated cinematic releases for this year, honestly. We had to wait a few years for it (but, spoiler: it was totally worth it) and the trailer just had me completely squeeing with excitement, because this was what I was waiting for. The series as a whole is one of my favorite animated franchises of all time (and I love me my animated films) and it impresses me so much in the way that a lot of animated series don't, in that each film just got better than the one before it (looking at you, sequels-to-all-my-childhood-favorites**). I had really high expectations for this one, considering how much I loved the first two, and I really didn't want the third and final one to not live up to the anticipations and expectations set before it.
As one does, I decided to go see the film on a Friday, since I'm off on Fridays. Because it was me, I rented the first two movies from the library (I know, I know, I really should own them, but student loans don't pay themselves, okay?) and forced politely asked my boyfriend if we could binge them before going to see the third one that night. He so kindly agreed and wow, I didn't remember being so emotional watching these films? Like, yes, I teared up every time I saw the trailer The Hidden World and of course I bawl my eyes out watching the second one (you know what you did), but I didn't remember getting so emotional during the first one? But I definitely was trying to not sniffle so loudly so my boyfriend wouldn't realize tears were streaming down my face after we watched it. I was even worse after the second one. But I was smarter this time and had a box of tissues prepped before me, already ready to go.
Guess what I did at The Hidden World, friends?
You bet I bawled my eyes out like an unashamed child in a grocery store isle after they were told they couldn't have candy and already missing a nap that day, so you know what kind of mood they were in.
I mean, BAWLED.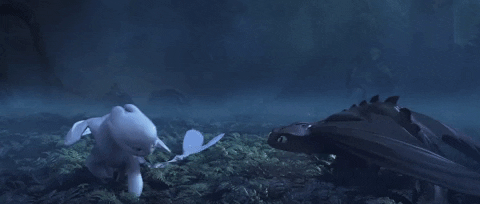 Again, this is a SPOILER, so don't read past this point if you haven't seen it, but: when Hiccup has to make the decision to let Toothless go and live in the hidden world with the rest of the dragons alone without him, my heart just broke. Like, I was actually a little angry, on the ride home? Because the Vikings impressed me so much when they were able to change their attitudes and their ways about dragons after realizing they were wrong at the end of the first film. The second film was so beautiful, the way their village had change and evolved to incorporate dragons into their lives. They LEFT BERK to protect their dragons at the start of the third. Yet it's outsiders and bullies from other places who are forcing their hand and refusing to let these two cultures coexist!? Fuck all of them for ruining a wonderful friendship, honestly. I was so angry.
And yet.
Hiccup was right, when he told Toothless that he hadn't even considered what Toothless wanted. He hadn't even thought about Toothless wanting to start a family or find others of his kind. Or how the dragons, despite how much they love the Vikings they are with, might love the freedom of never being hunted again, because no one can find them, even more. It should be a choice for Toothless and the others to make, not Hiccup and the Vikings.
And humans need to respect that choice.
So while, yes, it did break my heart, and yes, it did make me angry, it was also…perfect. It was exactly what the ending needed to be and just wrapped up the trilogy so wonderfully.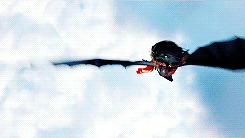 Also, can I just squee for a second and talk about the fact that we got to see Astrid's and Hiccup's KIDS and then Toothless's little fiery wonders and I was just….UGH. Words do not express that cuteness overload or how I immediately began bawling even harder once we got to that reunion at the end. (Also, I know it's a trilogy and all, but lowkey would love a film talking about their children, no lie. Don't let me down, Dreamworks.)
If you haven't seen these franchise, I recommend it so, so highly. It's top notch animation paired with heart-wrenching and heart-filling storytelling and it has no flaws. None, zlitch, nada, it's perfect.
More dragons forever, please and thank you.
Cheers.
**Except for you, Lion King 1 1/2. You were incredible.