Last Updated on December 8, 2020 by ThoughtsStained
It's crazy to realize today's the last day of February, but I think it's almost crazier still to look back and realize that, on February 1st, twenty eight days ago, I started writing the first draft of Artemis Smith and the Steam Powered Fallacy.
And today, I surpassed 40,000 words.
Meaning I'm writing, on average, 10,000 words a week, over a span of six days (but usually five).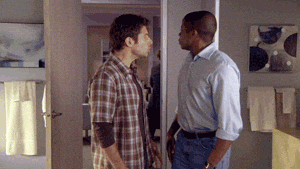 I'm seriously excited about this, friends.
Especially since today's writing session almost stopped at 600 words.
I just wasn't feeling it. I couldn't stop thinking about all of the problems this story has and how difficult it's going to be to ever get this story published in the first place. I started to feel, honestly, a little hopeless, as I know this story started too slow and we're just about to start getting into the thick of it and yet I'm almost 90 pages in, so I'm going to have to do a lot of work on the half I've already written. My brain kept being drawn to all the "negatives" around this story right now and how problematic it is, even though it's a first draft and they're honestly meant to be this way.
I'd already closed out of all my social media accounts, so that wasn't distracting me, but I couldn't help looking at my To-Do List and wondering if there was something else I could do to take up my time, instead of trying to push through and make my writing goal for the day. I was already ahead, so what if I feel a little behind again after one bad day?
Yet I kept pushing and I kept writing. I knew where this scene was headed, I just needed to do the work and actually write it.
3,000 words later and I'm not feeling to shabby.
I actually really like how this scene turned out. Do all those problems I worried about before still exist? Oh, absolutely, without a doubt. Yet the best parts of this novel, I still have to write. And I've already been so pleasantly surprised with some of the scene and events that have popped up already, that were never in my original outline. I've put in the work and I'm in a great spot to have a finished draft (or at least reach my word count goal of 80,000 words) by March 31st. And that's including starting two weeks late, thanks to the flu. That's including the days were I couldn't push through and either missed writing or didn't meet my word count goal. That's in spite of the fact that, the last two attempts I tried at writing a new novel, I stopped 40 pages ago.
I've developed a pretty regular routine over the past 28 days, writing at least five times a week consistently. I have a story that is just the bare bones of what it needs to be, but it's also so much more than that. It's a reflection of hope, a result of work, a symbol of persistence and the product of following my dreams, no matter what.
And for that (and for the sake of puns), I am positively psyched.
Cheers.