Last Updated on April 13, 2021 by ThoughtsStained
This is a topic I'm really excited to explore today, being something I've struggled with more than I realized until I sat down to write this post, after looking at myself in the online space and trying to create a presence and a name there over the years, across multiple platforms. Currently, I'm trying to process living and creating within the labels I use for myself, as a writer, blogger and general nerd, yet also feeling like it is impossible to box a person and perhaps we should…not try to so hard to do so, despite some of the positives of using labels to create an online identity?
What Do I Mean By Box?
So, I'm focusing particularly on book blogging throughout most of this post, but I think this applies in many different spheres, too. But, ever since I started my blog in 2012 (!!) and then switched to becoming a book blogger in 2016, I have struggled with that label and that identity, in some ways, because it felt narrowed and limited, as well as brought in feelings of falsehood and being a fraud or imposter, because I'm a book blogger who also blogs about everything.
Lemme explain.
So, back when I wrote my first book review which introduce me into what book blogging is and the community, showing me this is a really amazing thing and holy shit, I really want to be a part of it; I initially created a separate blog, called Erlebnisse, to be my book blog, while Thoughts Stained With Ink remained my personal blog. I kept that up for…maybe a year? Maybe a little longer (or perhaps even less? I'm not even sure at this point)? But, it became not only too challenging to keep up, but also too unwieldy and felt…well, it felt really, really disingenuine for me, honestly.
Yet, looking at other book bloggers at the time, it felt like I needed to produce certain content to claim and market myself as a book blogger, to "earn" that label and create a readership (i.e., book tags and memes, book reviews, bookish discussion posts and lists, monthly wrap-ups and book hauls); that, if I tried to add in anything different, I wasn't a true book blogger, because I didn't fit into the box of what readers would expect from a "typical" book blogger. There was this unspoken expectation that to fit into that community, I needed to only show one side of myself and hide the rest.
Before I get into my feelings about all of that, I did want to take a moment and discuss the positives and negatives of using something like a label, like book blogger, to build an online persona or fit into an online space. Because, regardless of how you interact in the online sphere (and I DO wholeheartedly believe it should be each individuals choice), there are positives and negatives to how you use labels.
Positives of Labels and Boxes
It creates expectations. When someone tells me they are a book blogger, I already know what to expect and have a general idea of the content I might be signing up for, creating a sense of familiarity before I've even explored their blog, website or social media.
Helps find connections and makes marketing easier. I had hardly any followers and barely read any blogs before becoming a book blogger. Through discovering this label, I found a community that has become like a second family to me in many ways and I will forever be thankful for some of the friendships I've made with other bloggers! Plus, my own readership has grown because I've found a community where I can market and promote my posts.
Protects your privacy. Since there is this (arguably) unspoken expectation that you don't need to share anything about your personal life while book blogging, using a label for your online presence, like "book blogger," allows you an extra layer of protection if sharing other aspects of your life or personality or identity isn't something you're interested in doing. (Which, I want it to be clear that obviously I support anyone who doesn't or, for safety and personal reasons, cannot, share more about who they are in their online spaces and stick more to a persona or to what a book blogger "traditionally" posts. Each person should always have a choice in how they show up online, which is probably the heart of this post, honestly. And I completely recognize everyone might not want to or might not be able to be as personal as I show up on this blog.)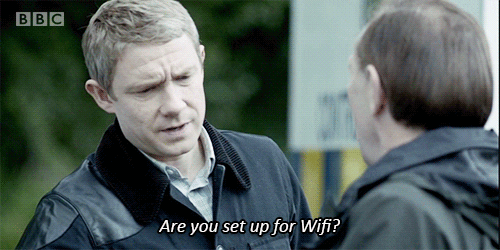 Negatives of Labeling and Boxes
Creates assumptions. While it can be really nice to know what you're getting into with expectations that labels create, it can also create assumptions that can be jarring when broken or make it feel suffocating as a creator.
Creates a monolith or monopoly. However, like I alluded to earlier, calling myself a book blogger not only means that there are assumptions of what my content is, but it also creates this expectation that this is all I am. All I can create, all I can be and all I can speak for.
Loses sight of nuance and complexity. Similar to the other two points, there is this unspoken pressure to not show other sides of myself because it is impossible to market or build an audience if I can't fit into a box that's easily labeled. Yet, sometimes I feel like it creates this erasure where other aspects of my personality and character and who I am are lost because of the expectations of being a book blogger or a writer placed upon me by actively choosing to use that labels.
Why I Struggle
So far, this has been a lot of words to describe my struggle that I'd thought I'd gotten over, since I obviously closed Erlebnisse and deleted that site after merging everything into this blog, where I am "primarily" a book blogger, but I also write about…honestly? Whatever the fuck I want, whether it's about writing, my mental health, what's going on in the world, opinion pieces, whatever. And I have loved that change with my website. It feels more wholly me and is much more manageable than trying to disseminate pieces of myself into different places that I've boxed into by each label (a place for me as a writer, another space for me as a blogger, another space for me personally, etc).
However, this struggle resurfaced when I started thinking about my Instagram and, eventually, my author website. I plan to use this blog as my author website instead of creating an entirely new one, which might not be how I'm "supposed" to do it, but I plan to have pages that highlight my work and whatnot.
But, with Instagram, while I don't want to become a bookstagrammer, I do wish I could post some more bookish content. However, I feel like I cannot or am not "allowed" to because I don't have a page dedicated to that very thing. Yet, I just can't be bothered to create a whole new Instagram just to post pretty pictures of books. Yet, do people want to see my food pics, dog bombardments and selfies from the bookish community; or, what about personal friends who don't really care about blogging? Will they want to see bookish content and links to reviews?
In that way, I can definitely see why having a dedicated, "boxed-in" platform makes it easier, especially when I'm trying to balance what I'm doing as a creative and what my audience might want! Yet, in the same vein, I'd love to be able to just use social media platforms that show all facets of me without trying to market to an audience. But, is that foolish thinking? Will that hurt my author career in the long run? Am I being stubborn or naïve in not recognizing and tailoring to an audience?
Honestly, I'm not sure, which is why I'm rambling on and on in this post (thanks for reading to the end, if you made it this far). I'd love to hear your thoughts on this and see if you struggle with the same feelings. Do you feel the same way about using social media and creating platforms for yourself and your work? Do you struggle to balance with showing only certain sides of you or wanting to overshare? Do you separate your accounts and do hodgepodge stuff like I do? Let me know in the comments! I would love to know your thoughts!