Last Updated on December 7, 2020 by ThoughtsStained
Hello there, lovelies.
So, you may have noticed that I sorta…started an impromptu new blog series? I have no idea how long it will continue or if it'll be a short series (as I have only a few posts lined up in my head,all of which will prolly go live this week because I have no patience) or if anyone will even want to read it, honestly. But, it's been fun to work on, so I'm rolling with it!
I started out with talking about what I love about RPGs. It only makes sense to discuss what I don't like next, eh? Except it's not just straight dislikes. Instead, I'm coming at it from a different angle, talking about how, if you're a completionist like me, you might run into some frustrating aspects game after game, and I just want to rant about it, honestly.
The Woes of The Completionist
By completionist, I mean that I love to check off all the boxes, cross everything off the To-Do List. I get immense joy out of getting things accomplished. In gaming terms, it means that every challenge that is listed, every trophy that's available, every side quest, every mission, every journal entry: I want to find it, explore it, complete it. It's an admirable goal.
It's also very, very rarely ever happens.
Does that bother me?
*laughs until she cries*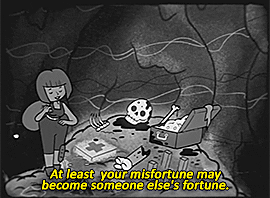 Here's the thing. I totally understand I'm not going to get everything possible. Take Elder Scrolls Online, for example.** There is a lore book section and I believe, last time I look, there was roughly over 4,000 texts you could find, traveling across all of these worlds. I think I've found roughly…1,400 of them? Yet the completionist in me wants to find ALL OF THEM. And without having to look up guides online and cheat my way there, because that's just annoying.
Have I use online walkthroughs when I get close to completing an aspect of the game, so I can get that trophy or the gold star or the Golden Mickey head?
*hangs head in shame*
It's a pretty lofty goal, I admit. Trophy wise, I've only ever got platinum on one game: Horizon: Zero Dawn. I'm close on Assassin's Creed: Odyssey, too, but haven't earned it yet. But I'm not going to go into those nuances, because I realize that compulsion and sometimes borderline obsession is just me personally and I learn to live with it and deal with it.
No, what I REALLY want to rant about (the rant to inspired this whole series, honestly) is the capping of the leveling up system.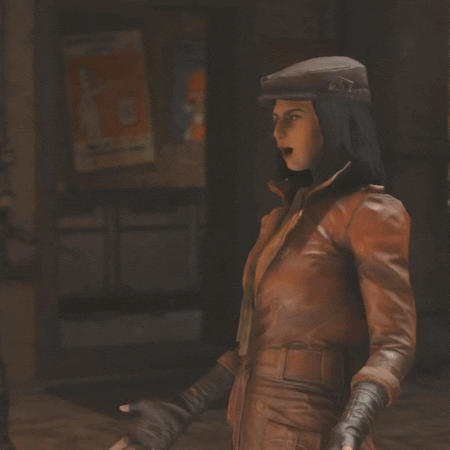 Here's how it works. You have a character you can personalize, right? They have attributes, skills, magic, whathaveyou, that they can use to help them on their adventuring quests. These are usually depicted in a skill tree of some kind and you access new tiers or more advanced versions once you level up, which you do by getting experience from playing the game. But most of the time, this leveling up has a cap, so you can only level up so many times before you stop getting points to spend in your skill tree.
But does the skill tree usually go beyond what the level cap is, giving you more options that you will never, mathematically, be able to unlock all of?
*glares at camera*
You can see where I'm coming from here, I can imagine. If I'm a completionist who wants to find all the journal entries of Random Adventurer No. 127, you can better believe that I want to unlock ALL THE POSSIBLE COOL SKILLS for my main girl who I'm traveling through this world as. Yes, I realize that your choices affect which skills you unlock and which you don't, so in theory, every skill in the tree is unlockable, just not all at once; through multiple playthroughs, instead.
But I don't want to play through multiple characters (usually). I want to be able to unlock them all with my main character. WHY give us all those options if you're going to cap what we are able to do? ESPECIALLY when it's not like I haven't put in the time to earn it, because I'm 100+ levels on this character and have put in hundreds of hours into this game. So any argument about being too overpowered if you have access to every single point on the skill tree for a single character is mute, because she's already overpowered.
I just don't get it. Maybe developers are aware of something I'm not. Or maybe gamers know of this trade secret that this "latecomer" (I only say that because I haven't been gaming since I left the womb, but only about half my life, a quarter of that seriously/regularly) and I'm just being ignorant. But I've been enjoying Fallout 76 recently (despite…a lot, but that's a whole 'nother post), yet the fact that they've capped how many points I can have with my card deck is INFURIATING.
Anyway, that is all for this round of Impromptu RPG Rants and Raves. I'd love to see what you think!
Cheers.
**I realize this is more MMO than RPG, cut me some slack, it was a great example.