Last Updated on June 22, 2021 by ThoughtsStained
Hello loves! It has been a while since I had the pleasure to bring you an interview with an incredible author, but I am so excited that changes today! I am beyond thrilled to share with you an interview with Megan O'Keefe! Her latest release, Catalyst Gate, third and final book of the Protectorate series, comes out TODAY!
So, check out this interview to learn more about Megan's writing practices, her relationship with genre, how she balances complex, twisty stories with heart and her love for the best scientist in the galaxy. Then, check out the links below to purchase any of the incredible books in the Protectorate series!
Thank you so much for agreeing to stop by my corner of the internet, Megan! Warmest welcomes!
As you may know, I've been a fan of your work ever since the Scorched Continent trilogy ensnared me and then Velocity Weapon completely floored me, in all the best ways. For readers who may not be familiar, would you mind telling us what they can expect when they pick up a book written by you?
Thanks for having me, Nicole! I write a lot of different kinds of things, but repeating themes are definitely big set pieces: found families, characters with heart, a dash of sarcasm, and the occasional philosophical thought. I tend to play with Weird Medical things, and sentience, and the malleability of memory. I also love a good action scene, and am a sucker for characters who are disasters trying to do their best despite the odds.
Characters who are disasters who just Try Their Best™ goes straight to my heart!
As someone who is also a writer and has a lot of future authors who follow this blog, I love the chance to pick a fellow writer's brain. So, if you don't mind, I'd love to ask a few writing/craft questions first, before we dive into books and hyping up your latest releases.
Would you mind telling us about your publication journey and any tips for unpublished writers?
The best advice I can give to those seeking publication is to keep in mind that publishing is a long game, and persistence is key. When you're down in the weeds, submitting and refining your query and crossing your fingers, it's easy to get distracted by all the shiny announcements on social media and feel that you're not measuring up in some indefinable way. But remember that social media is a highlight reel, and many of the things you see announced there have been years in the making. My own path to publication was so long ago that I'm not sure how relevant it is anymore, but the basics remain the same—keep working, keep submitting, and take some time to remember why you love the work every now and then.
That last bit, reminding us to love our own work, really stuck with me. Thank you for that!
You've worked with two fantastic publishers in your career so far. Could you tell us a little bit more about what the submission process was like? Does it have any similarities to querying or is it an entirely new level of nerves (and how did you survive it)?
Luckily, when I went on sub with publishers I had an agent to hold my hand through the process and handle pitching on my behalf. It's definitely its own flavor of anxiety, but by the time Velocity Weapon was on sub I was planning a wedding and that was sufficiently distracting. My agent actually called me on the first day of my honeymoon to tell me we had an offer from Orbit!
Okay, I know we were just talking about highlight reel stuff and not to compare, but that is like, Hollywood levels of dreamy right there!! 😍
The pandemic has been a challenge for all of us, yet you somehow managed to work on (at least) three books that have been (or will be) published between 2020 and 2021. How did you balance your writing while everything else was on fire?
I suspect "balance" is not the right term in my case, hah. 2020 just so happened to be the year that I had already planned to switch to writing full time. Combining that with my obsessive nature for drafting, and the fact that I had perfectly good reasons to not leave the house unless necessary, meant that a lot of my supposed-to-be-leisure time became work time as well.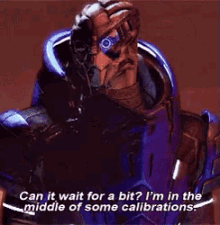 You mention in your dedication in Velocity Weapon how helpful a supportive group of writers were to getting such a wonderful book written. How did you initially find your writing support group and what advice would you give for writers who feel a little more alone in their own writing journeys?
I stumbled across my first writing group through meetup.com, and from what I've seen that's still a viable way to find other writers in your area. There are a few websites that serve a similar digital purpose, but I'm not familiar with the current status of those and so don't feel comfortable making a recommendation. There's also writing communities on Twitter that you can find via hashtags—PitMad, perhaps, or simply WritingCommunity. 
Other than that, my best suggestion is attending writing workshops or conferences, if you can do so. That's where I found my current group, and they've become family over the years. One of the factors that I believe has served us well is that we all started out at about the same place in our journey—none of us had sold books yet. We were, and remain, career-oriented with an eye toward staying in the industry long term. Being on the same page in that regard has made for an incredible support network.
Creeping on your Twitter, you mentioned working on a new project where you wrote 170K in only a few months!! What pacts do I need to make to have that level of output?!
Hah! No dark arts involved, though I've certainly been accused of being possessed while drafting. In all seriousness, my drafting pace certainly isn't for everyone and is primarily the result of an obsessive nature and the fact that I write full time. I write in 30minute sprints (to give my poor hands a break) and I've found that the break between sprints has increased my pace over time. I get up and walk around, stretch, and think about what I'm going to write next, getting into the headspace of the next scene before I go back to the keyboard. 
I also tend to listen to a lot of very fast music and drink startling levels of caffeine, which may or may not actually help, but certainly makes me feel faster. The result of all of this is that I'm happiest as a writer when I'm binge-drafting, because, to me, the swifter the words are flowing, the more invested I am in the story and the deeper I am in the character's voice. When I catch myself slowing down at the drafting stage, that's usually because there's a thorny problem that I need to work out.
*puts away prepared offerings and instead takes notes*
In bookstores, we'll soon be able to find two whole trilogies, ranging from steampunk to sci-fi, as well as the recently published dystopian novella, The First Omega. What is your favorite part about writing across different genres? Are there any you haven't explored yet that you hope to in the future?
Ah, genres. I love any expression of genre that toys with the nebulous, liminal edges of core tropes. A book that refuses to fit neatly in a marketing-defined genre-box has my full attention. Give me horror in space opera, give me high-tech in fantasy. Mix it up so much that you'll get a different answer each time you ask the reader what genre something is.
When I think about genre in my own work, I tend to think about the terms we use—cyberpunk, hardSF, space opera, etc—as puzzle boxes that have their own sort of gestalt. So, say you're writing a story and you want it to be cyberpunk. There are core tropes that immediately flag the genre—wealth gaps, corporate dominance, heck, neon is distinctly cyberpunk—how many of those can you swap out and replace with other bits while still keeping a cyberpunk core? I don't know, but I enjoy finding out. Really, no genre is off the table for me.
Okay, but seriously: if you published a cyberpunk novel, I will hit preorder so fast, holy shit.
Catalyst Gate, the last book in the Protectorate series, releases on June 22nd (today!!). What does it feel like to put that last book in a series out into the world?
Exhilarating and terrifying. I can't wait for people to have it in their hands and see what becomes of the Protectorate crew, but naturally I can't help but worry about disappointing fans. But that's par for the course, with writing books. The desire to share your work vs. the existential dread of being seen never quite goes away, I suspect.
I'm wishing you a successful and beautiful launch!
Velocity Weapon is one of my favorite books of all time. I feel like I could pick your brain for ages, between the inclusivity that was so damn refreshing, to how much I bloody loved Sanda, to the masterful way you balanced not only multiple-POVs, but also time. Not to mention the twists, holy shit, the twists (Page 250 club forever!). It's the kind of book that left me oh so satisfied as a reader and, as writer, made me sit back and just feel like I'd read the work of a master. Yet, that kind of excellence doesn't magically appear.
What was the most challenging thing about pulling off so much? And the most rewarding?
Hands down the most rewarding part is the reader reactions! Page 250 Club still makes me grin like a lunatic, I'm so pleased that that particular moment delighted so many people.
As for the challenge, well, it's a tricky balancing act, to be sure. A plot turn of that nature requires enough clues up front to be guessable, if you've got a magnifying glass out, but not so obvious that it's unsatisfying, and that threshold will be wildly different for everyone. In the end, after beta feedback and my editors and all that, the one thing I make absolutely certain of is that I'm enjoying the book myself. I cram all the things I love or just plain want to see more of into my stories, and trust that there's enough readers out there who love those things, too.
I think we have to take a moment to celebrate that you have seven (!!) books out in the world by the end of June. But, I have to ask: any teasers of what you might work on next you're allowed or want to share? *eyes that aforementioned 170K WIP*
Due to the vagaries of publishing limbo, there's not too much I can say, alas. But the first chapter of the next trilogy was included in the digital ARC for Catalyst Gate, so I suppose I have a bit of wiggle room! My next trilogy is a space opera, and I've really had a blast approaching the genre from a slightly different angle this time around. Thematically, The Devoured Worlds has a gothic heart. Our unlucky protagonists are trapped on a dying world that stands in for the traditional gothic manor, and there's a great deal to do with transgressions of societal boundaries, sentience, agency, and, because I can't resist, a cute robot. If you've seen my tweets about "if you introduce a geologist in act one, they must lick a rock by act three," that's the book! I've gotten to bring a lot of my love to geology to the page in these books, and it's been a delight.
GOTHIC!? *swoons*
One Mass Effect nerd to another: has replaying the remaster been a complete trip of nostalgia and tears for you as it has been me or have you been able to keep it together? Also, I'd love to hear more about your love for Mordin, the best Solarian scientist in the entire galaxy. 
I have been a very poor nerd and confess that I haven't played the remaster, yet! Though I have been enjoying watching friends' reactions as they play through it for the first time. When it comes to Mordin, I adore him for a lot of reasons, but primarily because he's an Oppenheimer, right? He did a monstrous thing because he believed it was the right thing at the time, and doesn't shy away from the fact that what he did was terrible. He's too clever for denial, and as a scientist to the core he doesn't shy away from the facts of what he's done. What's key for me is that he's an Oppenheimer who works to fix his mistake, when given the chance. And, of course, the song.
As a reader, what draws you in and makes you stay up too late to read another chapter, like you've done to so many readers with your books (myself included)?
It's always the characters, for me. The twistiest book in the world can't pull me along successfully unless I'm interested in what happens to the characters. I don't necessarily have to like the characters, of course, they just have to be compelling in some way.
Finally, in what ways can readers connect with you and how can we support you?
My books are available pretty much everywhere, and I have a website, meganokeefe.com, but the place I'm most likely to be found lurking online is on twitter, @MeganEOKeefe.
Thank you so much for taking the time, Megan!! It's been a true honor to speak with you!
Thanks so much for having me, Nicole!
About the Author
Megan E. O'Keefe is the author of the Scorched Continent trilogy and The Protectorate series. Her short fiction appears in Shimmer, Podcastle, and Barnes & Noble. Megan's debut fantasy novel, Steal the Sky, won the Gemmell Morningstar Award and her space opera debut, Velocity Weapon, is nominated for the Philip K. Dick Award
Website | Twitter | Book Depository | Barnes and Noble | Raven