Last Updated on October 11, 2018 by ThoughtsStained
Last weekend, I did something that I personally, as an introvert, positively, absolutely and utterly hate doing.
I spoke in public.
In front of 30 people.
For an hour.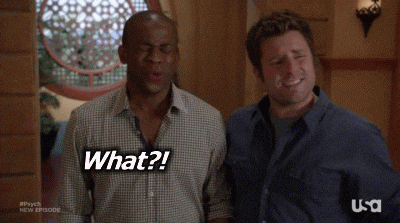 I announced that this was going to be happening in a blog post a few weeks ago, talking about MiddleMoot 2018, the conference where I spoke at. It was a conference completely and totally dedicated to Tolkien, which (obviously) is my jam. Covering nature and the environment specifically, making it fit perfectly to my undergraduate thesis, was an unexpected bonus that caused me to end up presenting.
Spoiler alert: the talk actually went really well! I was worried that I was going to go over time, because in the few practice runs I did, I definitely didn't keep it under my required time limit, but I had enough times for a Q&A session, which turned out to be one of my favorite parts, because everyone's insights made me realize how much I could still develop my argument and how much I still had left to learn, which was really neat. In fact, the whole conference was really neat in that way, being surrounded by like-minded individuals who usually knew more about Tolkien than I did.
Oh, and I didn't die in the process, which is another added bonus.
It might not seem like a big deal, to talk in front of a bunch of people about a topic that you love, even for an hour, but for me, public speaking is one of my fears. Even though, if I pause to think about it rationally, I know that I'm actually pretty good at it. I also know that, even if my talk is shit or I forget what I'm saying or I mess up a slide, it's not going to be the end of the world. I'll move on and continue living life, no problem, and so is everyone in the audience. So why do I panic so much about it?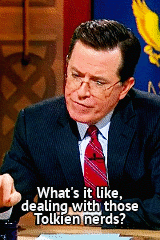 I was trying to figure that out, where the base root of this fear is planted. Could it be as simple as the fear of embarrassing myself or being judged by those listening? It might just be, even though, writing it out, that is a bit silly, all things considered. I should be able to adopt that, "So what?" mindset when it comes to the fear of being judged or embarrassed, because how is that really going to affect me, in the grand scheme of things, if I do embarrass myself or am judged for being a poor public speaker?
Not much.
And yet, I was terrified to give that presentation, even though, if I was able to swallow my fear for five seconds, I was also excited (because at least this time, it was a speech topic I actually enjoyed and was passionate about). It resulted in a lot of extra stress that was unnecessary, a poor night's sleep the night before (sorry, babe) and, by the end of the presentation, being so drenched in sweat that my family and boyfriend who congratulated me afterwards could tell.
I'm not really sure how to wrap up this post. Basically, I'm excited that I gave that talk and proud of myself for doing so, even though it made me, as a major introvert, panic at the mere thought of it. But I guess I also wish I could learn how to handle that panic a little bit better and instead embrace it, despite nerves or fear. Because more often that not, I usually am panicking over nothing. And I'd much rather spend that time embracing something wonderful and different and new.
Here's hoping I'll get to that point in the future!
For now, I'm just happy I went through it with…while also being happy to not have any presentations lined up for a line, yet. 🙂
Cheers.