Hello, lovelies!
I hope you're all doing well. Today, I start my second semester of graduate school as a non-traditional student, using my university's tuition assistance program to take one class a semester as I work on my MFA. This is my second attempt at graduate school and the excitement I hoped I'd feel starting this new journey hasn't really happened yet, even after a semester being in the program. I just wanted to talk about that for a second, because where else can I do that but here?
So, some backstory: I went to undergrad at the same university I'm currently employed at full-time as a staff member as an academic advisor and an MFA student. Before this job, I also worked at the same university for four years as an evening librarian assistant. Overarchingly, I had a really positive undergrad experience (especially after I survived a pretty dreadful freshman year). Upon graduating, I was in love with this place.
After working here for five years between two positions?
Not so much.
It's not surprising though, is it? Colleges in America are pitched as these amazing experiences critical to your life successes, where you'll (most likely) fall in love and meet all of your lifelong best friends on top of getting a rewarding education and then graduate to get a high paying job and start your career immediately after having the best college experience that it has to offer.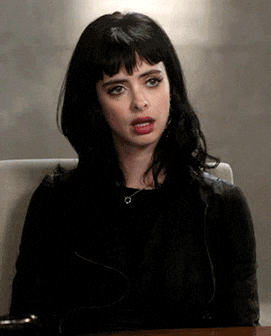 Like many, that façade was shattered upon graduation, after I struggled to find a job or get into graduate school (until I did, three months later), only to drop out after a semester when I realized how literary fiction-y and pedestal-like the program was; not something I was really interested in as a genre writer who didn't even get to take any writing classes that semester (granted, I was an MA student at that time). I didn't like how my achievements as a writer (who, at that time, had four completed novels, albeit unpublished) were ignored because I was "only doing" an MA. I didn't like how it was this constant focus on publishing academic articles and proving yourself as a scholar, when I wanted to learn to be an inspiring and supportive instructor.
Quitting round one of graduate school to work in academia wasn't really the plan, but after a second unemployed stint, working in the library was where I ended up. And slowly, over the years, the university I held in high esteem started to lessen, in my eyes, as I began to see behind the curtain and see the politics at play with academia. I began to understand how it's a business, not a haven for education. It's a financial transaction, not a place that values individuals. It's a hierarchy, not a place where a staff member has a say (or any financial reward).
Is it ironic or strange that, when I switched jobs from the library, I ended up still working at the same university as an advisor? Potentially. My work environment now is much less micromanaged, much more positive and the work I do, I absolutely love. I love helping students, being a mentor and a guide for them. Do I still hate the realities of American post-high-school education and what this university represents, compared to what it *could* be, if it were truly student-focused, instead of money focused? Of course. Do I wish I was actually paid well, instead of still living closer to paycheck-to-paycheck than I was before? Absolutely.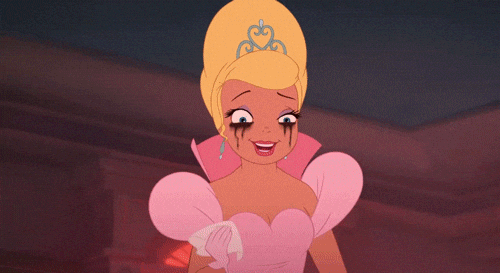 But Nicole, what does this have to do with your second attempt at a Master's degree? Ah, yes, thank you for getting me back on track. Basically, every since I graduated, I have become more and more jaded about the field of my day job, especially as the pandemic has completely flipped it on it's head (and, instead of embracing the chance to create new models and positive change, it fights and hangs onto old ways that already needed structural change to begin with).
Recently, I've realized that jaded attitude has transitioned into my new life as an MFA student. While I'm so excited to be in an MFA rather than an MA program, I've found myself not getting excited about the opportunities I have (connecting with other writers, learning from published faculty and challenging myself in new ways) and instead getting hung up on the politics of it all. The small jabs at genre writers when in a room full of literary fiction experts. The expectation that I have to do better than published writers to make it in academia, as if it's an even higher level. The feeling of being on outsider, an imposter, a fake, amongst my peers.
This is all a bit of a rambling mess, but it's mostly to say that I haven't enjoyed my MFA experience so far, as much as I wanted to. I think part of it is just how academia is and learning to navigate those waters again. But, I think part of is to recognizing my own jaded mindset and making sure I remember a few things:
The bad experiences I had before in graduate school don't have to be repeated here
I AM a writer and I can feel confident in that
I still have a lot to learn and plenty of room to grow
I AM a writer
The MFA doesn't automatically make you better than those who don't have one (no matter what academia claims ((I struggle with this because I feel like I don't belong and thus, don't deserve this opportunity and then hate it when there is this undercurrent of an superiority complex for those involved in academia))
I AM a writer
In my first semester, I felt a lot of isolation, a lot of imposter syndrome and a lot of this weird instinct to defend myself and my quality as a writer as a result of those two emotions. I think I need to lower my defenses and trust myself as a writer, so I can open myself up to embracing new opportunities and improving my own writing skills. I need to be willing to connect, even when I feel like I can't (there are a lot of cool people I met in my first class and I hope to get to know some of them better). There's a chance to support more writers as they chase their dreams. It's a chance to push myself and explore a different skillset.
I might always carry the slightly jaded worldview in terms of academia, after working in it and having both amazing and horrid experiences within it. But, I want to focus on being more positive, especially as I dive this semester into a poetry class, a medium that I have absolutely no experience in. I'm hoping, by trying to reframe my brain and going into it with a more positive focus, I'll be able to get more out of the entire degree, but still stay me in the process.
Time will tell, but wish me luck (and thanks for dealing with the rant; it's all over the place, I realize, so I appreciate your patience).
Cheers.