Hello, lovelies!
I'm back this Friday participating in another Let's Talk Bookish post, as always hosted by the amazing Rukky @ Eternity Books and awesome Dani @ The Literary Lion! For this week, our topic is:
Book Blogging and Reading
This is definitely a topic that gives me a lot of f e e l i n g s so I hope you're buckled up and prepared! Dani and Rukky always provide a list of questions to help bloggers discuss each week's topic, so, to stop me from making everything in this post a rambling mess, I thought I'd use those to help guide me this week!
Has blogging affected your reading in a positive or negative way? If so, how?
I think it's done both, actually!
Positives:
Introduced me to a wonderful community of readers
Helped me realize problematic reading habits and grow as a reader
Introduced to and now read more diverse books
Allowed me to form relationships with publishers
Helped me get over my stigmas of romance and self-published books
Negatives:
Feel a *lot* of pressure to read quickly and read a lot
Feel guilt when I don't read enough, don't like a popular book or when I have to turn down review requests (or fall behind on review requests)
Comparison game with other bloggers and their reading outputs
Blogging takes a lot of time, which I could use for reading
Turned reading into feeling like a job
So, it's a very complex relationship, for me. On one hand, I am so thankful for book blogging, specifically, because it's a wonderful platform that helps me feel connected, challenges me to grow and become better, and has introduced me to new opportunities and relationships I wouldn't have had otherwise. Yet, it also puts a pressure on reading that I've never had before and has turned one of my favorite hobbies into something that also, in many ways, feels like another job (and fuck it, why do I have so many hobbies-that-are-also-jobs?).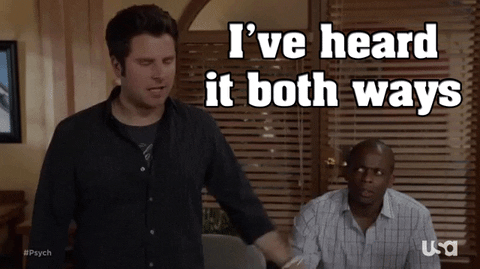 This is especially blatant to me this week, as I haven't really read at all, instead staying up later to play video games and taking my dog for a walk during my lunch break. And I just feel an intense amount of *guilt* at not reading, even though I am enjoying what I am doing with my time, because I'm not crossing books off of my TBR, so…yeah, it's definitely changed my relationship with reading.
Do you think the pressures to produce content can result in a bad relationship with books?
In some ways, I definitely do! If I listen to the pressure too much and don't remind myself that I need to remember that book blogging is 1) unpaid, 2) a hobby and 3) meant to be something I enjoy, then sometimes I can feel like reading becomes a chore, which then turns into a slump.
But, it doesn't necessarily turn me into someone who hates books. Regardless of whether I read one book a year and a thousand, books are still one of my favorite passions to support and partake in and I don't think that will ever change (even if the amount of time I spend reading fluctuates).
How do you balance blogging and reading?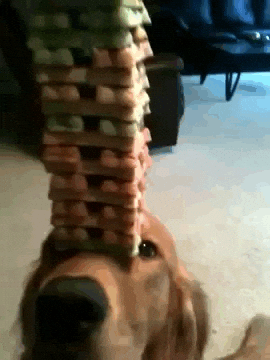 I am *very* Type A, so having a schedule really works for me. So, for the blogging side of things, I know I want to post (usually) every MWF and I use Kal's spreadsheet to help me plan posts in advance. I write my posts for the upcoming week on the weekend and try to blog hop once a week. For reading, my goal is read during my lunch breaks and before bed each day.
Yet, I've also started to incorporate trying to be kinder to myself in regards to moods and listening to myself and my needs. If I start becoming too stressed about reading or blogging (usually due to the comparison game, stressing about meeting self-imposed deadlines and goals, etc.), it is also because I am usually in the mood or need to do something else, during the time I scheduled to blog or read. So, letting myself take a step back and say, "Hey, this can wait," can be really helpful.
Do you think you would have started blogging if it weren't for books or vice versa?
Oh yeah! I actually started this blog in 2012 (!!) as more of an online journal to just write about my thoughts and emotions. It wasn't until the past few years I discovered book blogging and updated my site to be the hodgepodge you know it to be today! But, I am *so* grateful that I discovered book blogging, even though it has, undoubtedly, complicated my relationship with reading.
What about you? What's your relationship between blogging and reading? I'd love to hear your thoughts about this or, if you wrote a LTB post, link it below so I don't miss it and can read your thoughts in-depth!
Cheers.