I'm back this Friday participating in another Let's Talk Bookish post, as always hosted by the amazing Rukky @ Eternity Books and awesome Dani @ The Literary Lion! For this week, our topic is:
How Reading Affects Mental Health
I was really excited to see this week's topic, as I believe this is a great one to discuss and share, especially when you are a book blogger and reading–what was once a hobby–can start to feel more like a job, creating an extra layer of completity and nuance to this question that I definitely didn't experience growing up.
So, let's get right to it!
How Does Reading Affect Your Mental Health?
Reading used to affect my mental health only in positive ways! Growing up, it was my main hobby and practically all that I did; whether in-between classes or during slow lulls in the day, during meals or before bed, it was a very safe bet that my nose was buried in a book (the thicker the better). Reading allowed me to escape any stress from the real world and it was my haven.
When I started high school–and especially in college–I stopped reading because I began too busy with everything else, between ridiculous homework loads I hadn't experienced before, more challenging classes, sports practices, club meetings and trying to have some semblance of a social life. My mental health declined for a varied number of reasons, but it wasn't until I picked up a book and read for fun for the first time in years that I realized that not reading was one of those hidden things I hadn't factored in yet.
Post-college, I definitely still haven't hit the reading level I once did. Full time day job, plus writing novels and having a side gig, alongside balancing blogging and various other commitments and relationships, makes life super busy! But, while I'd only experienced positive relationships with my mental health, since becoming a book blogger, I've also discovered layers of negatives: from guilt of not reading enough, to playing the comparison game more to pressure to review a certain way (or on a certain timeline) to feeling like I need to have read all of the current releases and still manage to keep up the backlog…
Yeah, it's safe to say that reading, for me, has become a mix of positives and negatives for my mental heath.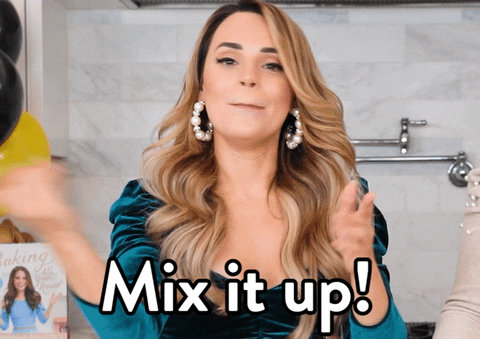 How Do You Balance Reading Commitments and Mental Health?
Honestly, I'm still learning to navigate this! On one hand, drastically lessening the numbers of books I've requested as ARCs as helped with taking some of the pressure off. Recognizing and admitting that reading isn't my only hobby and that video games now take up the time I used to dedicate to reading growing up was also a great eye-opener and helped put things in perspective. Not to mention reminding myself that a review posted is still a review, even if it's months (or years) after when I'd hope to post it.
Honestly, though, I think it's just taking a moment to step back and consciously remind myself that reading and blogging are both hobbies that are meant to bring me joy and, when I start to feel burnt out or under too much pressure, I usually take a step away. Sometimes, it's a blog hiatus. Sometimes, it's following mood reading and switching away from ARCs or review copies and instead, reading a backlist title or a romance. Other times, it's not reading for weeks on end.
You just have to tell yourself it's okay and listen to your gut. You're human (probably) and you deserve to respect your own mental health.
Do triggers, bookish controversies, and things like that affect your health a lot more than you let on?
Oooh, this is a great question. Honestly, it can be really disheartening (and often not surprising) and some days, I just need to log off because it can become overwhelming. I've found myself using social media less and less because I'm questioning my place within it and how to use my voice not only responsibly and with awareness, but in a way that matters and will be heard. I do think it affects my health more than I speak about, but it's also something that feels like it's just in the mix of what 2020 and 2021 has brought about, if that makes sense?
This is super intriguing, I dunno. I might need to think on this some more!!
I want to hear your thoughts! How is your relationship with reading and your own mental health? If you're a book blogger, has that changed your relationship with reading? Tips for managing mental health versus blogger (or reading) burnout? Let me know in the comments!