Last Updated on November 6, 2020 by ThoughtsStained
Hello, lovelies!
I'm back this Friday participating in another Let's Talk Bookish post, as always hosted by the amazing Rukky @ Eternity Books and awesome Dani @ The Literary Lion! For this week, our topic is:
Romance as a Subplot
This might be a controversial take (I have no idea, because I feel like romance gets a bad wrap sometimes?), but I fucking love romance.
I'm not sure what about it automatically elevates a story for me, but, if I'm reading a fantasy or sci-fi novel that isn't marketed as a romance and then I discover there is a romance? My interest in the book is set to automatically increase, no questions asked. Perhaps it's because I've always been such a hopeless romantic and was single for most of my life, so reading was the only way I got that kind of connection. Perhaps it's because the romance helps me connect with characters more and helps raise the stakes by giving them something additional to lose. Perhaps I just enjoy really well written chemistry and seeing characters navigate love? Perhaps all three.
But, I enjoy it–which is a good thing, since it seems like it's a popular thing to include. I'm not sure really why it's something that's more common than a platonic friendship, for example. I would like to see a wider array of relationships (platonic friendships, rivalries, more misfit friendships!!) in books, of course. But I'm never going to complain when romance is added, too.
Now, something I will say about romance within the genres that I like to read (fantasy and sci-fi) is that I HATE when a book is marketed as a romance simply because a woman wrote it, so the assumption is that there must be romance, for that's all women can write.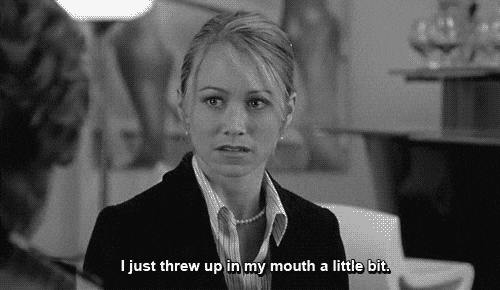 Obviously, women can write so much more than "just" romance (and there's nothing "just" about writing romance, either!!). So that really bothers me. If you're marketing something as a romance, that gives me different expectations and I'll be frustrated, as a reader who likes romance, if this mistake is made and there actually isn't any romance for a book marketed as such! And that's on top of already being upset that an assumption was made on a woman's behalf.
Now, does every book have to have romance? No, absolutely not! Of course there are fantastic books that have no elements of romance whatsoever. Yet, as someone who just really loves reading well-written romance, if a book happens to chose to have that, I'm going to be more interested. *shrugs*
I am so curious to see what everyone else thinks about this topic! Do you enjoy reading romance or is it something you'd rather avoid? What are some of your favorite romances you've read as subplots? Let me know in the comments and thanks for reading!
Cheers.