Hello, lovelies!
I'm still getting adjusted to life post-moving and, most recently, getting an eight-week old puppy, so I am mostly: tired, sleep-deprived, tired, exhausted and tired. I've had some tags saved up in my drafts I've wanted to do and I think this week, I might do those, so I can still get my blogging itch out, but also be gentle to my brain-dead headspace. Hopefully you enjoy them!
I've seen the Mid-Year Tag floating around everywhere and I've never been officially tagged in it, but I definitely want to do it, so here we are! I first read it on Destiny @ Howling Libraries' blog!
1. best book I've read so far in 2019:
Sam Sykes' Seven Shades in Black. I've read some really quality novels this year, but the way this was written, how beautiful it was, how unique, how memorable and how much I just fucking love Sal the Cacophany, it's the obvious choice.

2. best sequel I've read so far in 2019:
Charmcaster! This series continues to get better while still delivering the fun antics and deep heart I've come to expect and this third installment was no different.

3. new release I haven't read yet, but want to:
Fray, The Unbound Empire, Fear the Stars, Warlock Holmes: The Sign of Nine, Wanderers, Kingdom of Exiles, Velocity Weapon…I mean, I could write an entire blog post about just these books alone and I still wouldn't have enough space, honesty.

4. most anticipated release of the second half of 2019:
This is really hard, because as you might have read in my Top Tuesday list a few weeks ago, there are a TON of great releases coming out is year. But I'm going to have to go with The Burning White. I mean, I've waited for this book for so long and I just…I'm not ready to know what happens next, yet at the same time, COMPLETELY READY.

5. biggest disappointment:
Probably Children of Time by Adrian Tchaikovsky? I dunno, disappointment sounds like the wrong word, because I don't think I was disappointed, necessarily? It's just, I enjoyed the first few chapters so utterly, but then it became so dense that it spiraled into a six week reading slump, sooo…..


Or, there's The Smoke by Simon Ings, I guess. I actually forgot I'd read that this year, but the blurb made it sound so different from the novel I actually read, and I was a bit disappointed that what I expected wasn't what it was.

6. biggest surprise:
Ruthless Magic by Megan Crewe. YA and I don't always get along and though I definitely don't mind giving it a read, it also just happens to be not my favorite age range to read. Yet I thoroughly enjoyed this one and I'm excited to check out the sequel, at some point!

7. favorite new-to-me or debut author:
Is only 5% into a book too early to say Anne Renwick and her The Golden Spider novel? I mean, I literally just started reading this book, but I am ALWAYS itching to find new, well-written steampunk romances and this one, in three chapters alone, has already made me confident I have found exactly that.


Oh, but also, Barbara Kloss. Her Gods of Men blew me out of the water and not only will I read anything this woman writes, but I made a new friend in the process, so I'm definitely calling that a win.

8. favorite crush:
Not gonna lie…I don't think I have one?


Who even am I?
9. favorite character:
SAL THE FUCKING CACOPHONY.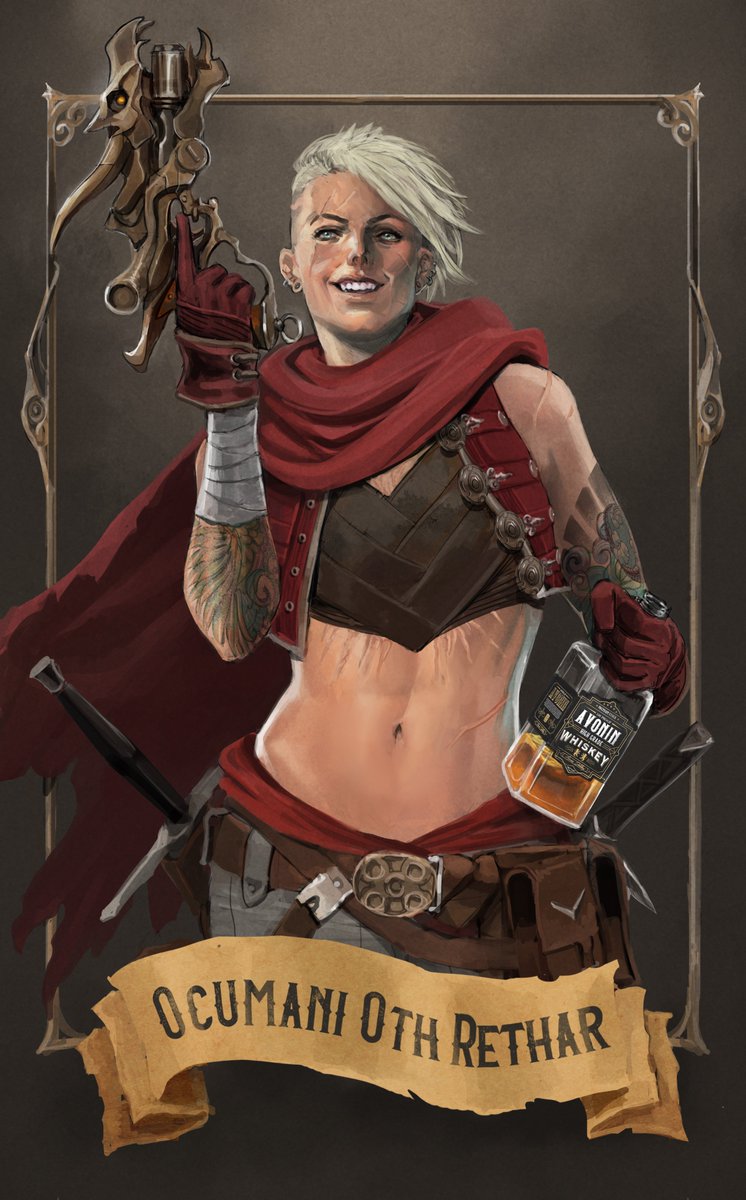 10. book that made me cry:
I haven't cried reading any books this year yet! I have a feeling there are a few coming down the pipe, though, that might do just that.

11. book that made me happy:
Terminal Alliance by Jim C. Hines. It was just so much fun, the pun game was strong, it was so freaking clever and it was just really fun to read, honestly.

12. book to movie adaptation:
I've watched maybe half a dozen films this year because I only have time for video games or films and video games usually wins out, honestly.
Wait, I just realized that there is one that I watched and love (though, admittedly, I haven't read the book): The Guernsey Literary and Potato Peel Pie Society.
THIS MOVIE WAS SO GOOD, FRIENDS.

13. favorite blog post of mine:
Shoot, that's a tough one! But I think it might be a discussion post I wrote that was basically a really long, emotional rant: How Being A Blogger Changes You as a Reader. It felt really good to write that and it's one of my more popular posts, which made me feel really good, even if I still need to respond to all of the wonderful comments people left, because life is busy and I'm the worst.
14. favorite review I've written this year:
I'm sorry I keep using this book in so many of these answers, but honestly, can you really pick any other review than a review when the first thing you wrote was, "Fuck me." So, my review of Seven Shades of Black for Sam Sykes is here again.
15. most beautiful book I've bought or received so far this year:
I think I'm going to have to go with a recently received, The Rage of Dragons by Evan Winter. I mean, LOOK AT THAT COVER.

16. books I need to read by the end of the year:
Is it too snarky to simply link you to my TBR list on Goodreads?
Too late, that's what we're doing.


I know a lot of people have already done this tag, but if you're interested in doing it, then this one is for you! Please link back to me or post it in the comments, though, so I can read it! 🙂
Read on!