Last Updated on January 24, 2019 by ThoughtsStained
Hello, dear readers!
I hope you're doing well on this (for me, anyway) frigid Thursday. And I may warm it up a bit by bringing in a little heat, a little controversy, to my blog topic today, by talking about my fears when it comes to Kingdom Hearts III. Namely, why I'm hesitant to be excited about it?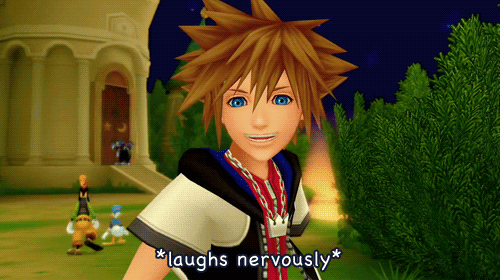 Before you start calling for me to be taken to the stake, hear me out. The story of Kingdom Hearts, for me, I believe is a familiar one; or at least one that isn't completely unheard of. It was the game that got me into gaming, the game that we first bought after getting a PS2 as a kid. It was the game that brought my brother and I close together, as he would sit and watch me play for hours after I got home from school, him being ten years  younger than me. In turn, it would be the game that, years later, I'd come home and sit and watch him play, and it was one of the first things that really cemented my relationship with him.
I loved it. I fell in love with Sora and his story, rooting for him the entire way. I definitely have had a crush on Riku (and Axel). I loved the Heartless and learning more and more about the world we were in, while desperately trying to unlock another world, if only to see what world we got to explore next. Getting to explore some of my favorite Disney stories was just too much fun. I devoured Kingdom Hearts and loved the second installment just as much. All I wanted, for the longest time, was to know how the story continued in three.
I've ranted many times over the wait for Kingdom Hearts III, about the false release dates and false promises; about how I bought Kingdom Hearts 1.5 and then Kingdom Hearts 2.5, so I could replay and refresh my memory on the story, before three was released, only to have it be another pushed back date. My trust in SquareEnix has completely shattered and I don't think I'll fully believe the third game actually exists until it's installed on my PS4 and I'm actually playing it. Because like so many others, I have waited a long time for three.
But I've also grown up.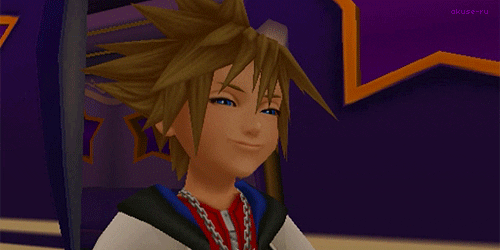 I don't mean grown up like games aren't for me anymore. I am most certainly older, of course, in my late twenties now, but asides from Kingdom Hearts and Baldur's Gate, I didn't play a whole lot else, when it came to video games, for a long time. I went off to college and barely had time for reading–not to mention that the PS3 my brother and I shared was "technically" his, so it stayed at the house.
Eventually, that itch did return and my brother had switched to PC gaming, so I stole the PS3 and discovered an entirely new slew of open world RPGs that made my heart soar: Skyrim, Dragon Age, Mass Effect, Witcher, Horizon: Zero Dawn, Assassin's Creed, Fallout; I couldn't possibly name them all. I ended up getting a PS4 for Christmas a few years ago that is solely my own and now, I hardly even watch movies or TV shows anymore (much to my Mom and sister's chagrin). The precious spare time I do have, its's in these beautiful worlds, immersed in these incredible stories.
And that's where my fear lies. That after I've experienced stories with such depths of gameplay, graphics and storylines, that Kingdom Hearts III won't live up to my new expectations (which are, admittedly, pretty high now). I have no doubt that the game itself is enhanced (at least, I'd hope, considering how long they took to make it *still not over it*), but I know myself. In order to fully understand three, I need to go back and replay one and two. But I just…don't really want to, if I'm being honest?
Don't get me wrong: I still love those games with a passion and every time I hear that score (like I'm listening to right now, as I write this), I am filled with nothing but nostalgia and warmth. And there are so many elements I'm excited about that have been teased with III, not least of all playing in the worlds of Tangled and Pirates of the Carribean.
But I remember vaguely a few parts during my first time replaying, a few years ago, but not enough to know the full story anymore–which I would definitely want to know fully before playing three, as I don't want my experience with the story to be hindered by my own forgetful ignorance. Yet at the same time, there…are worlds within the franchise and moments I just have no desire to replay, but I'd have to, in order to beat the game, of course. And time is something I just don't have an abundance of, anymore, you know (the other shitty part about growing up). I do realize I could just watch or read about the story line, but it's different than playing it yourself?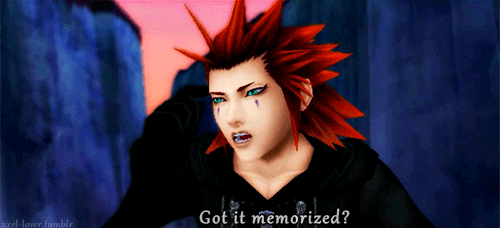 So…that's kinda where I'm at, right now, with Kingdom Hearts III. I have no doubt that I'll buy and play it, but I'm nervous about it, because I do have so much love and respect and nostalgia tied to this series. But I waited so long for this and now I'm worried that my expectations are too high and it won't deliver; or that I'll never replay the first two, instead just diving back into three, and the story and answers within it will feel muted because of that.
So hopefully all the diehards won't throw me to the stake for that confession. A part of my heart will always belong with Sora; my childhood is almost entirely his. But now that the time is finally here to continue his journey, I'm apprehensive to do so. But once I do, you'll definitely hear all about it, I'm sure.
Cheers.