Last Updated on December 7, 2020 by ThoughtsStained
Friends! Hello!
So, I stumbled across this post from May's blog, Forever and Everly. Because I haven't been huge in the book blogging scene until this past two years, I had no idea that these awards even existed, once upon a time, back when Joce @ Write Through the Night (who is now a retired blogger) used to host them. But, now that the awards are happening again, I DEFINITELY wanted to nominate. I mean, you're basically asking me to dedicate a post writing about why I love some of the bloggers I follow.
Um, YES PLEASE.


Quick disclaimer: I didn't nominate for every category because I'm still trying to find bloggers to follow, so I didn't know a good fit for every category. Also, I could easily nominate ALL the blogs I follow, because I seriously adore every single one of you. You're like a second family to me. I never want to exclude and I totally understand the feeling of reading a nomination post and being like, "Man, I wish I had that affect on that person." So, I don't write this post to try and leave anyone out, that is truly not my intention.
But, I did want to write a public post. Those who I did nominate hold a very special place to me and I just wanted to share a little bit of love and hopefully brighten up their day.
But don't for one second think I don't love your blog if I didn't nominate you. <3

 BEST OF THEIR AGE 
Best Adult Book Blogger (20+): Aimal @ Bookshelves and Paperbacks


I discovered Aimal's blog just recently, but I couldn't help but fall in love with it. Her elegant writing style just captivates you and she always writes the most wonderful, in-depth reviews and wrap-ups. She's also the creator and host of this month's Iron Tome Readathon, which I thought was really clever, well thought out and it's been a fun challenge to join! I look forward to reading more of her work in the future!
 BEST GENRE BLOGGERS 
Romance: Destiny @ Howling Libraries


I seriously love all of Destiny's posts. She's raw and real, which I always appreciate, but she's always so welcoming and the amount of content she creates and posts on a weekly basis is so inspiring (plus, her layout of her posts are, like, literal goals? Someone teach me how to make my layouts less…like mine). She reads a wide range of romance books (amongst plenty of other genres) and a lot of them aren't usually my cup of tea, but I respect her opinion of the genre so highly, I always want to make sure and check out what she's reading, just in case. (Actually, case in point, she spoke about receiving a copy of The Golden Spider by Anne Renwick and it piqued my interest and then I read it and now I'm about to binge the rest of the series, so she's definitely my go-to for romance recs).
Science Fiction / Fantasy: Caitlin @ Realms of Our Mind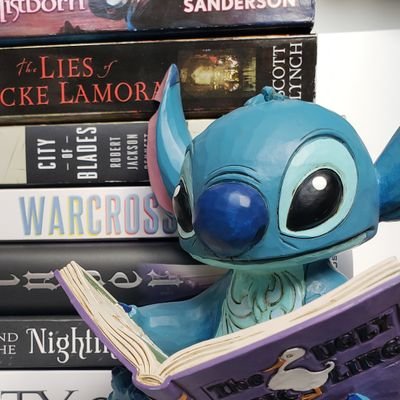 I'm not sure how I stumbled across Caitlin's blog. All I know is that it was sort of recentish (I think), but now, I can't imagine being a blogger and NOT having this amazing blog to follow!?! I LOVE all of Caitlin's content and her taste in books is FIRE. I love our in-depth discussions in the comments and on Twitter. She's just so friendly and fun to talk to and I'm just so glad to have connected with her, because it feels like we've been friends for years and I just bloody adore her.
 BEST OF BOOK BLOGGING 
Best Book Reviews: T.O. Hunro @ The Fantasy Hive


So, real confession: for many different reasons, I don't tend to read a lot of book reviews (I know, mental for a book blogger), but when I do, it's usually only over books I've read before. Regardless, I really enjoy T.O.'s reviews and try to read them, whenever I get a chance. His writing style is beautiful, crisp and I love the way he incorporates quotes to get his points across and there is a good dose of personality in his writing voice. So, yeah, definitely a fan (and this whole site and its content from all their creators is incredible).
Best Book Recommendations: Mogsy @ The Biblosanctum and Jolien @ The Fictional Reader


MOGSY. Gosh, I just adore her. She was one of the first blogs I followed, I think? No idea how I discovered her, but she is definitely on my mental "NEVER MISS A POST" list, because I always enjoy what she writes about. Her reviews are a joy to read, we have a pretty similar taste in books, so I always trust her recommendations, but it's our conversations via the comments section of our blogs that I love the most. She never hesitates to write in-depth, thoughtful responses that truly mean the world to me and I just adore her to pieces.


I'm also a huge fan of Jolien!? Like, I kinda fangirl a little bit, because her blog is just that incredible. I love the way she formats her posts: always very easy to read, fleshed out and gives a lot of sustenance. I love reading about her opinions on different books she's read and I enjoy giving book recommendations back and forth, and definitely trust her opinion whenever she recommends a SFF I haven't read yet, because she just has such a great taste in fantasy and science fiction!
Best Discussion Posts: Marie @ Drizzle and Hurricane Books


MARIE. Ohmygosh, I have too many good things to say. But, since I nominated her for two categories (look, it couldn't be helped, I had to), I'm going to save the major gushing for down below, but this category was a no-brainer for me. Marie and I don't always have the same reading tastes, usually preferring different genres, but WOW do her discussion posts always blow me out of the water. They are well-written, thought-provoking, inspiring, and they always make me feel heard, seen and understood. She isn't afraid to be brave or transparent and honestly? I started writing my own discussion posts because of her.
Best Blog Aesthetic: Kat @ Novels and Waffles


So, I'm not going to lie: I just discovered Kat's blog maybe like, two weeks ago? If that? I am a very recent follower, but WOW, does her layout blow me away. Never have I seen such beautiful art and an blog where literally every aspect is tied into her aesthetic and it looks positively GORGEOUS. Plus, she did all of this work herself after recently rebranding and going self-hosted and I'd be lying if I didn't confess I'm saving up as much as I can so I can apply to have her design my blog, because I just can't get enough, honestly.
Best Blogging/Writing Voice: Kathy @ Pages Under the Vaulted Sky


Can I just brag about Kathy for a moment? She is honestly one of my FAVORITE bloggers of ALL time (plus, a downright wonderful human, to boot). It was her writing style and unique voice (plus, gorgeous blog layout) that first drew me into reading her posts and it was her wonderful personality, kind presence and willingness to flail with me in all caps in the comments that makes me ensure to never miss any of her posts. I honestly double check my feed to make sure I didn't miss a post from her, I love them THAT MUCH. I ADORE her and I hope you're following her, too.
MISCELLANEOUS 
Most Engaged in the Community: CW @ The Quiet Pond


I mean, honestly, though. CW and the Pond are just so, so, so incredible with the content they create. Their content is always so incredible (I first discovered them through their "The Pond Gets Loud" series, which I ADORE) and you can just tell the amount of time and care that goes into every post–neither of which is a minuscule amount! I am so glad I discovered this blog, because I know I'm going to read some amazing discussion posts and articles, but also can always count to find some wonderful, diverse recs!
Best Social Media Influencer: Cait @ Paper Fury


I discovered her blog because I saw some screen captures of her tweets that had gone viral on my Pinterest board. So I feel like her social media presence and influences are pretty incredible (and I am so very fond of her writing tweets, because they are SO DAMN RELATABLE). Her blog never ceases to blow me away, with her gorgeous layout and her unique writing voice.
Friendliest Member of the Community: Petrik @ Novel Notions


Ohmygosh, if you don't follow Petrik, friends, YOU MUST. He is such a gem to this entire community and I don't think I'm met someone nicer. Every interaction I've had with him has been so kind, so genuine and he has an incredible taste in books, to top it off! I love our bookish discussions and his reviews are ones I definitely try not miss, because I value his opinion and love to read how he writes them!
Best at Promoting Diverse Books: Shealea @ Shut Up, Shealea


Another no-brainer for me. I respect and admire (and fangirl over, honestly) Shealea SO BLOODY HIGHLY. I've followed her since her Bookshelf Bitch days and I fell in love with her new blog after going self-hosted and I am always in awe by her content and her dedication to her craft. Her attention to Asian books and that community, from making an Asian book blogger list to hosting Augvocacy, a month of  "amplifying Asian voices in books and in media," in her words; she gives SO MUCH and I'd love to see her recognized in this way. She's also a cohost for YARC (Year of the Asian Reading Challenge), I almost forgot to mention! She is a leader and inspiration on how we should be in promoting and supporting diverse books.
 MOST IMPORTANTLY 
Best Small Book Blogger (under 1,000 followers): Jason @ Off the TBR and Para @ To Other Worlds


Jason is AMAZING. I absolutely love his blog and make it a point to never miss a post. We have such amazing conversations and I love his dedication to the self-published community. He was one of the first to help me realize I carried society's stigma that self-published books are "not as worthy" as the traditionally published route and how wrong that was. I always enjoy talking with him and his blog is very underrated, in my opinion.


I really, really, really love Para's blog. She started it just under a year ago, but it feels like someone with years of experience in the quality of her content and I already want my blog to emulate her blog's awesomeness (and I've been doing this thing for seven years, now). I love her writing style and voice and I trust in her reviews. She has a great taste in books and I'm really stoked to have discovered her blog!
Best Overall Book Blogger: Marie @ Drizzle and Hurricane Books


So, time to gush! I've only followed Marie very recently (like, a few months, perhaps?) and we've had a scattering of conversations between various posts we've commented on, but wow do I just adore her and she's become one of my favorite bloggers, um, ever? Marie is so, so kind. I LOVE her discussion posts (see above), like a LOT. Her honesty and the way she makes my own stresses feel more valid and heard is something I don't experience in many other places in the blogging community. I love the way she writes, her beautiful relationship with her sister, the varied amounts of content she creates, her GORGEOUS blog layout (with graphics also done by Kat!) and how she isn't afraid to take the time to respond with honest, heartfelt and sincere comments, not even shying away from writing in-depth comments. She's the type of person who I wished I had a real-life friend like, because she's just incredible. I admire her SO highly that words, honestly, don't do it justice.


So, there you have it! You survived this massive post! Just a few bloggers out there out of so many amazing creators, but those who I truly admire and just wanted to shine a light on, today. I hope you were able to check out their blogs and perhaps find a new blogger to follow! To those I nominated, I hope my words did my appreciation of your posts and work justice, though I don't feel like I can adequately express how much I appreciate each of you. Each of your blogs is one of the reasons why I'm so glad I'm a blogger. And to those I nominated and everyone I didn't, yet I still follow, I truly do appreciate and adore every single one of you!
I can't wait to read more nomination posts (please, if you have time, consider writing one, so we can continue to highlight and appreciate one another in the community!) and then vote on the finalists! Thanks to May for bringing this back. This was a really fun post to write and I'm really glad I got the chance to honor these bloggers in this way. <3
Cheers!