Last Updated on February 13, 2019 by ThoughtsStained
Title: Nightchaser

Author: Amanda Bouchet

Publisher: January 2019, Sourcebooks Casablanca

Blurb: Tess Bailey: the galaxy's Most Wanted.

Captain Tess Bailey is in deep trouble. She and her crew are on the run, pursued by a tyrant who'll take them dead or alive. Tess's best hope is a tall, dark, and much-too-appealing stranger, Shade Ganavan, who says he can help her. But his motivations are far from clear…

Shade Ganavan: arrogance, charm…and that special something that makes you want to kick him.

With the dreaded Dark Watch closing in, what Tess and Shade don't know about each other might get them killed…unless they can set aside their differences and learn to trust each other before it's too late.
Amanda Bouchet is the reason I read romance books, wow.
I somehow stumbled upon Bouchet's first trilogy, where I positively fell in love and it skyrocketed as probably one of my favorite romance series of all time!? Seriously, Cait resonated with me so much and I just positively loved her, how we saw both her strength and her vulnerability. And Griffin…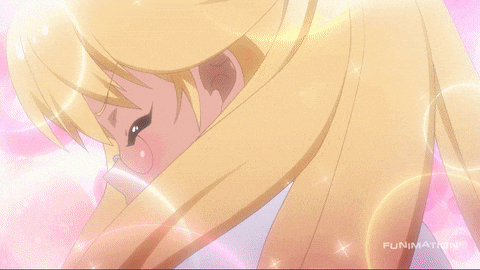 Anyway….So when Bouchet announced she was writing a sci-fi romance trilogy, I immediately jumped on board. I don't read a ton of sci-fi, but it's a genre that I do enjoy and have been more of lately, though I don't think I've ever seen a ton of romance within that genre? (<— might be totally ignorant, if so, hit me with recs.) Knowing a trusted author was going to the stars just completely excited me, so I've been anticipating this read ever since it's announcement.
Fam, she didn't disappoint.
I won't lie: the first 50 pages or so, I struggled a bit to get into it. It was just such a different world than the Greek Mythology inspired lore that I fell just as much in love with as I did the characters of her first trilogy (and I found myself comparing the two too much at the beginning, which I think was my issue, honestly). Once I mentally told myself that was unfair and I should read this book, instead of thinking about her past books, it read a lot smoother. Once we meet Shade, I was gone, hooked and completely weak in the knees.


The romance between Shade and Tess is just as hot and wonderful as I wanted/needed it to be. I don't completely connect with Tess, but her love of reading and discovering how a cat works (which was adorable) definitely hit home with me. I fell in love with Shade practically immediately and the way Bouchet writes romance scenes just leaves me weak-kneed and just swooning left and right. Whenever I read romance, it's the chemistry on the page, the same kind I crave in real life, that really is a make-or-break-it aspect of me enjoying the book and Nightchaser delivered.
I read this book in three days, binging 100+ pages a day, unable to stop reading. Not only did I enjoy the romance, but I absolutely adored the crew and their dynamic (which, if you've read the book, I bet you can guess how that ending made me feel). The same thing I loved most about her first trilogy, I think I'm going to love with this one, as I already can see hintings at it with Nightchaser: the blending of romance and plot, and the importance placed upon both. Sure, the romance is a major part, but the larger plot is just as important and I love being invested in both (even if I'm leaning a tad bit more towards being invested in the romance and the HEA ending I'm hoping for).
All in all, Bouchet is just cementing herself as one of my favorite romance authors and I'm already counting down the days until the sequel, Starbreaker, comes out.
Read on!