Last Updated on July 29, 2020 by ThoughtsStained
Hello, lovelies!
This post is a little bit different for me and it might tank (hopefully not! But…*shrugs*). Yet, I've seen other writers post about their writing progress and how they are doing, what they are working on, that kind of thing, and I want to do that, too! So, welcome to another new series on my blog: Novels and Narratives!
At the end of each month, I hope to share updates about what I'm working on, what I'm struggling with, what my goals are and any fun writing tidbits. I hope you all enjoy a little bit of an insiders look into what my life is like as a writer!
Wait, you're a writer? 
Yes, I am! In case you're new to the blog or haven't read any of my writing posts, I am a SFF novel writer who also plans to write adult SFF romance under a different pen name at some point in the future, as well.
Well, then what have you written?
I've written eight novels! None of them are published yet and a few of them are trunked away as books that taught me plenty, but served their purpose and are good to stay where they are. But a few I am actively working on. You can read all about them on my Novels section here on my blog!
So, what are you working on now?
Right now, I am on my sixth draft editing BLOOD PRICE, a feminist epic fantasy that is centered around blood magic in the form of periods–or dolorsárri, as it's called by the clans of Antica. It focuses on Natanni, a warrior for the Hanoak clan, who feels burdened to protect and serve her clan at all costs, due to a mistake she made as a child. As events unfold that lead to her being robbed of her dolorsárri–and thus, her ability to kill–which results in being outcast from her clan, Natanni goes on an ultimate quest across Antica in search of the home of her gods, where she'll seek absolution and demand answers, before ultimately being asked one question:
If she willing to pay the price when she can no longer pay in blood?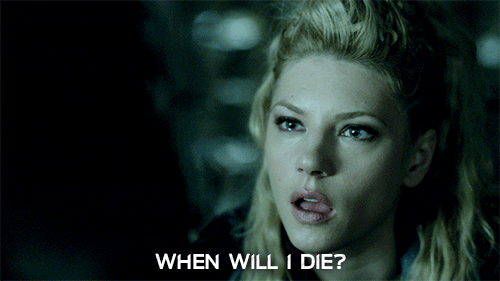 I love this story. I've talked about it a lot on my blog and actually queried it once before! I received over a dozen rejections (a few of them silent rejections) while I got three requests for partials and one revise and resubmit request. After that R&R, which provided personal feedback, I hired the amazing Jeni Chappelle to help me narrow down how to implement that feedback. I'm working on those edits now!
What kind of feedback was it? How are edits going?
Basically, I did a lot of info dumping in the wrong places and did a lot of telling of scenes, instead of finding ways to organically introduce information in-scene. By restructuring many scenes in that way, I was able to spread out information more naturally and get more worldbuilding in there, which I definitely needed to do. It's been so much fun work on these edits, because not only do they make sense and feel very natural to me, as I'm implementing them, but it's just amazing to see a story I was already so proud of feel even better than it did before. Plus, I'm editing slower, focusing more on craft than I ever did before, which is helping bring out my love of worlbuilding and details once again–it kinda got lost as I focused too much on marketability (but that's for another post).
Where are you at in your progress? Any deadlines you're trying to meet?
Not too shabby! I'm on Chapter Ten, which is roughly 142 pages out of 421. I am planning to get it done and sent back to Jeni by the start of September! Then, after I get her feedback, I'll go through and make any final changes before I go back to querying (including sending in that R&R!).
Truth be told, though, the last few weeks have been rough. I haven't really been working on it because *gestures at the world* and just general spikes in depression. But, I'm going to continue to work on it, even if it's slow. I'm not giving up on this story yet, absolutely not.
Any projects you hope to work on, after this?
After this, there are loads I could do. I could work on BLOOD PRICE's sequel, WAR'S PROMISE. I could go back and continue to work on my portal fantasy series, the ARTEMIS SMITH ADVENTURES. But I've also been itching to start something completely new, perhaps in the cyberpunk realm? I definitely know I want to write a cyberpunk book at some point. I need to write a book that heavily features dragons, of course. I want to write a story about a chosen one who failed and the aftermath of that. I want to write more misfit and found family stores. I want to write more stories with female leads and I want to write more diverse, inclusive stories. Plus, I want to dip into romance, as well, akin to something like Bec McMaster writes (if I had her level of talent, that is) at some point.
So…yeah, I got a lot to work on. Now if only I could stop doomscrolling and actually get going…
I dunno why I decided to do a pseudo-interview, but here we are, I guess! I hope you enjoyed it. I think this series will evolve as I continue to work on it, but it was a fun one to write! And, knowing I want to post this at least once a month gives me some extra motivation to make sure I am making progress on my writing, which is fantastic!
What about you? Do you write? What projects are you working on? Let me know in the comments, because I want to support more writers!!
Cheers.