Hello!
On top of writing book reviews and rants on this post, I also write a lot of books and am currently seeking agent representation. Curious about what books I've written (that I haven't trunked, that is?)? Check out their details down below, as well as their status in the publication journey!
Epic Fantasy
Title: Blood Price
Age Range: Adult
Word Count: 110,000 words
The nine clans of Antica are divided. A shaky peace barely holds them together, as each clan struggles to overcome the lingering results of war and the lasting effects of the Banishing that started it all. Despite their differences, each clan still holds true to one central teaching of the Creators, their gods: you cannot kill unless you can pay the blood price each month, sending the souls you took to the afterlife at the Peak.
When heretics come and break this rule on Hanoak soil, Natanni's entire life is changed. She is the greatest warrior the Hanoak have ever known, a status earned after rededicating her life to that purpose, as recompense for a mistake that cost her everything as a child. Her blood price is heavy.
The Creators have noticed.
Suddenly, Natanni's problems grow beyond navigating life with her promised betrothed, defending her border from neighboring clans and worrying if the Hanoak can survive the winter after a surprise attack leaves them weakened. Instead, she is thrust into a world of confusion and betrayal as she goes through the ultimate test of faith, forced to choose between her people and her life, embarking on a journey to the heart of the Creators' Realm—a place no living mortal has ever been, seeking answers and absolution, so she can finally return home. But to do so, she'll have to find the answer to one question:
Is she willing to pay the price when she can no longer pay in blood?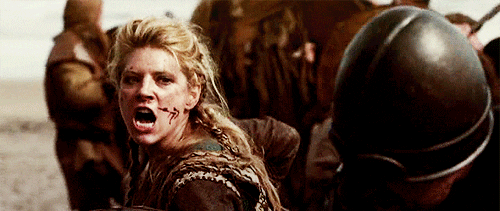 STATUS: IN EDITS
Portal Fantasy
Title: Artemis Smith and the Virtuous Marriage Quest
Age Range: Adult
Word Count: 85,000 words
After learning his service dog, Ruff-Mutt, has terminal cancer, Artemis Smith is at a loss of what to do. He's already given up on his dream—publishing one of the dozens of books he's written. He still works at a miserable job and has no family of his own. Ruff-Mutt is the last thing he had to live for.
When he meets a strange, blue-haired man outside the library, Artemis believes he's only a new source for character inspiration, if only he can find the will to write about him. But when the man reveals he knows not only everything about Artemis's life, but also holds magic powerful enough to help them escape reality and extend Ruff-Mutt's life, Artemis immediately jumps at the opportunity to save her.
He did not realize how literal that escape would be.
Transported into a fairytale world stuck inside the head of Lord Terrowin Bane, Artemis becomes torn as he not only faces deadly creatures, complicated codes of chivalry and an opinionated squire, but also the tropes attached to them. To leave the fairytale and return to the real world, he must survive—and conquer—both.
STATUS: IN EDITS
Title: Artemis Smith and the Steam-Powered Fallacy
Age Range: Adult
Word Count: 85,000 words
Blurb to come. 
STATUS: IN EDITS
I'll update this page with more details, as books get written and published, so check back often!
Keep writing!