Last Updated on December 8, 2020 by ThoughtsStained
Welcome, friends.
I'm new to both the Pitch Wars community and to this awesome #PimpMyBio blog hop, but I'm really excited to be a part of both. If you want to learn more about Pitch Wars, read this. If you want to meet some other fantastic writers participating in the blog hop, click here.
If you want to continue learning about me and the book I'm entering into the contest, you came to the right post.
The Writer 
My name is Nicole and I'm an Elven scout who's actually really horrible at her job because I have no sense of direction and no survival skills whatsoever I'm a 24 year old nerd who only gets more quirky with age.


As far as writing goes, I wrote my first story in the sixth grade, where all the characters were my classmates and we had to fight skeletons with glowing red eyes with buckets of daggers. Flying pigs were also somehow involved. Thankfully, my imagination hasn't stopped, but now my stories actually have real plots and characters and conflicts. I have five completed manuscripts: a YA fantasy trilogy about a destined chosen one who fails anyway and an Adult sci-fi standalone that pits the natural desire to fight for love against the innate instinct to destroy during the extinction of the human race. My fifth book, the first in a multi-book series, I'm entering into Pitch Wars (read about Artemis's adventure down below).
I also manage three blogs: the one you're reading now, which is my personal blog. I post about anything ranging from the latest writing woe (or wonder) to my quest for self-love to my video game obsession to my attempts (but usually failures) at adulting. I also write book reviews that discuss the experience of reading a book rather than the book itself over at Erlebnisse. Finally, me and three other writers post short stories at Muse in Pocket, Pen in Hand, which is a fairly new venture we started this year.
In the writing community, I try and stay active on Twitter (@thought_stained), with various degrees of success (I do have some Luddite tendencies that make me and social media not always on the closest terms). I participated in both #P2P15 and #P2P16, the second time making it on an editor's shortlist (woo!). Currently, I'm the contest assistant for #ShoreIndie, which is a contest for emerging Indie writers to win free editing on a manuscript and guidance through the journey of self-publishing. I also intern remotely for Naomi Davis at Inklings Literary Agency, whom I absolutely adore and wish I could intern for permanently.


The Story
When your stories are plagued with tropes, sometimes, the only way to beat them is to live them.
Artemis Smith is the walking representation of the starving artist trope. He's old, works at a miserable job and has no family of his own, with only his service dog and rejection letters to keep him company. He's never realized that his novels mirror the same problem his life exhibits: Predictable. Routine. Overdone.
When he meets a strange, blue-haired man outside the library, Artemis believes he's only a new source for character inspiration. But when the man reveals that he knows not only everything about Artemis's life, but also everything he does wrong in his writing—and holds the power to fix it—Artemis immediately jumps at the opportunity to escape his mundane routine and chase his publishing dream. He did not realize how literal that escape would be.
Transported into a fairy tale world as Terrowin, Artemis becomes torn as he not only faces deadly creatures, complicated codes of chivalry and an opinionated squire, but also the tropes attached to them. To escape the fairy tale, he must survive—and conquer—both.  
ARTEMIS SMITH AND THE VIRTUOUS MARRIAGE QUEST is an Adult urban fantasy. The idea sparked at my own frustration writing plots too overdone and filled with tropes to make it in today's market, and it became, through numerous drafts, rewrites and beta readers, my favorite story I've ever written. 
I can't wait to share it with you.
The Goal
My goal entering into Pitch Wars 2017 is to catch the attention of a mentor with a similar vision as mine; a mentor who loves Artemis and Terrowin as much as I do, but also sees ways to challenge them and make them even more real. A mentor who believes in my story and believes in me, who isn't afraid to push me, doesn't hesitate to point out areas of improvement or praise, and who is willing to not only help elevate my story, but help prepare it (and me) for the eyes of the world.
As a mentee, I can promise an old-fashioned work ethic, positive and prompt communication, a willing, patient ear, relentless optimism and dragon GIFs. In a mentor-mentee relationship, I'm hoping to form a bond that goes well past November, where we can continue to encourage, support and inspire one another to not only achieve our dreams, but to enjoy every moment as we do so.**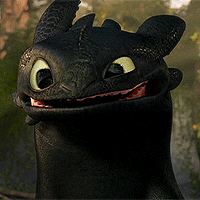 The Juicy Stuff
I have a degree in Creative Writing and a minor in film.
I work as a circulation supervisor at a library at my alma mater.
I believe dragons exist.
I'm straight-edge.
I'm obsessed with Tolkien and his works.
I have five tattoos and have no plans on stopping.
Video games are my social life.
I have a wanderlust that no bank account could ever sate (and certainly not mine).
Dogs are the best thing the world has to offer (especially Golden Retrievers).
My favorite cheese is extra sharp cheddar.
So…yeah, I think that covers the basics. Thanks for checking out my bio. If you're entering PitchWars, tell me about your story in the comments (I'm working my way through everyone's bios, but it's gonna take me a while). And please say hello on Twitter, especially throughout the contest. I can promise you puke-level positive tweets (think unicorns and rainbows level support), random GIFs, your typical awkwardness and epic nerd out sessions.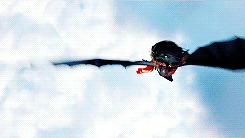 Cheers.
**Quick note to potential future mentors: I will be out of the country August 25th through September 11th (yay wanderlust sating!), which I realize is right at the beginning of the editing round (I made these plans a year ago, not thinking about any awesome contests I'd want to enter later). If I get on your radar, I hope this is something we can discuss, as though internet access isn't planned at the moment, I could make things work if chosen (but also, that work ethic I mentioned? Yeah, I'd work my ass off to ensure those two weeks, if editing wasn't an option, felt like I was still working the whole time).