Hello, dear readers!
The highs throughout the entire week are supposed to be in the 50s and the 60s.
It's here.
It's finally here.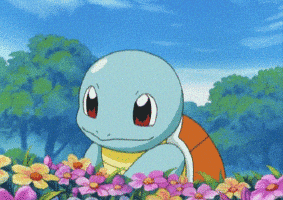 (Almost) even better than that, at the end of last week, my boyfriend and I got approved for the duplex we really wanted and we already signed our lease, so we are officially moving this summer. And it has a FENCED IN YARD which means I can *finally* get a puppy and give her the life she deserves, i.e., a yard to run in instead of a tiny apartment where she has so space.
Let's just say my heart is full, friends.
Writing: Write two books and edit two books. Query at least one.
Last Week's Goal:  Continue figuring out the details of the culture. 5x.
Weekly Goal: Brainstorm 4x and finish prep work.

Though I only got to work on this three times instead of the five I was hoping for, I did make a lot of really good progress and I feel like I'm only a few hours-of-solid-work away from being able to dive into the manuscript again with a fresh perspective and a solid gameplan. I am very excited.
Health: Educate and Execute.
Last Week's Goal:  Workout 4x.
Weekly Goal: Workout 4x.

I only made it to the gym twice last week, but since my schedule was adjusted, I did walk to and from work every day and made an extra effort to walk and complete my errands instead of driving there. It was a solid week of staying active!
Reading: Make reading a priority. Read 75 books.
Last Week's Goals: Read more (actually).
Weekly Goals: Read. <3

Read a lot for SPFBO and for beta reading, not so much in the for-pleasure department. Hoping to read for fun a little more this week.
Blog: Continue blogging consistently and figuring out my brand.
Last Week's Goals: N/A.
Weekly Goal: N/A.
Financial: Frugality and Flexibility.
Last Week's Goals: Put money into savings.
Weekly Goals: Pay lease deposit.
Last Weeks Goals:
Actually catch up on emails.
Get halfway done editing beta reading.
Fill in for my boss over spring break.
Finish sleeve (!!).
Continue reading for Tolkien Society meeting.
Other Weekly Goals:
Actually actually get caught up on emails.
Finish Jo's book and send her feedback.
Write and post Muses's short story.
Mail puppy application.
Make March Madness Bracket.
Get brother's birthday present.
Finish reading for Tolkien Society meeting.
Not only is the weather finally looking up and I'm starting to get into the groove again, but it is MARCH MADNESS TIME. I haven't been looking forward to it as much as I usually do, as my 'hawks have been having a bit of a growth year this year, but I'm still hopeful we can make a deep run in the tournament and excited to fill out a bracket and watch the upset begin to unfold. Plus, I finished filling in my sleeve last weekend, so I'm definitely stoked for this sucker to heal and finally be able to show of photos of this beaut!
I hope your week is productive, positive and healthy!
Cheers.