Hello, dear readers!
If there is ever a day when I'm not surprising how fast time flies…well, today is not that day and I'm definitely not fully believing it is already February. We had a beautiful tease today of spring weather, but it's going to go back to being cold and I'm already dreading it, because I just want spring. But I'm excited for this week and to continue pushing forward, goals wise!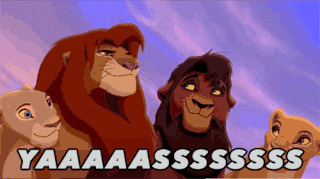 Writing: Write two books and edit two books. Query at least one.
Last Week's Goal: Start putting edits/feedback together to prep for Round Two of edits.
Weekly Goal: Actually start putting together feedback.

I underestimated how busy last week was going to be and I really wanted to get some reading done while catching up on work projects and training. I'm totally okay with actually doing the prep work this week as other feedback potentially comes trickling in before hammering out my editing game plan and getting back into the actual manuscript next week. Even starting "a week" late, I'm still confident I can get the third draft finished by the end of March.
Health: Educate and Execute.
Last Week's Goal: Workout 4x. Log food.
Weekly Goal: Workout 4x. Cut back on weekend snacking.

I DID THIS. And it felt so, so good. So good I'm going to be writing a post and publishing that on the blog tomorrow, so stay tuned! Definitely still need to work on eating better on the days when I don't work out, i.e., the weekends.
Reading: Make reading a priority. Read 75 books.
Last Week's Goals: Finish The Ruin of Kings and write review.
Weekly Goals: Read Nightchaser.
Blog: Continue blogging consistently and figuring out my brand.
Last Week's Goals: Continue posting regularly.
Weekly Goal: Keeping up the grind.
Financial: Frugality and Flexibility.
Last Week's Goals: Pay bills for February.
Weekly Goals: Stay on top of my budget and continue to stick with it.

Even though I did really well putting money into savings last year and tracking my finances better, I still haven't done a great job at staying on top of my money and actually sticking to a budget. I'm trying really hard to actually stick to my spending budget each month, but also need to realize that it's probably going to take a little bit of time to adjust as I track literally everything I spend.
Last Weeks Goals:
Blog six times.
Add 10 reviews to Amazon.
Update 10 more reviews on Goodreads.
Continue training at work.
Do research on FAM birth control.
Go by the bank.
Other Weekly Goals:
Catch up on Muses prep.
Read Jeff's manuscript and send feedback.
Write student Letter of Recommendation.
Finish third SPFBO book.
Start looking at potential breeders for puppy?
Last week, life threw some personal punches at the boyfriend and I that we're still dealing with the ramifications of, but I'm confident we can face this latest swing and come out stronger and in a better place than we were at before. Having these other goals to focus on and help ground me, remembering what I want to work on and the dreams I have, also help, too. But I'll never mind a positive vibe sent our way, if you have any to spare!
I hope you have a productive and positive week!
Cheers.