Hello, dear readers!
Well, February hits at the end of this month, so we've already survived a month into 2019! That's almost as surreal as the fact that it is 2019 to begin with, honestly. I feel like the year both just got started and has already dragged on for ages. Goals wise, for me, I haven't been as successful as I wanted to be and it's been a bit of a rocky start, for some. But I've also been seriously productive these past few weeks at work and been staying on top of my SPFBO schedule, so despite not killing everything right now, I am very excited–and dare I say proud–with how January turned out.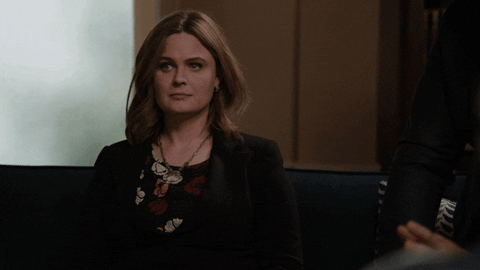 Writing: Write two books and edit two books. Query at least one.
Last Week's Goal: Try not to work on this until all feedback is in.
Weekly Goal: Start putting edits/feedback together to prep for Round Two of edits.

With only a week until beta feedback is "due", I think it's time to start putting together the feedback that I do have, so once next week starts, I'm ready to hit the ground running when working on this novel again (and I'm quite excited to do that). Basically, I'm going to make a copy of the novel where I add in all the line-edits from everyone into one draft that I'll keep open as I work on the next draft, so I make sure and incorporate those. Then, I want to type up some notes and thoughts on the overall feedback provided and make a game plan of what I want to change where, so hopefully I can actually dive into the novel come next Monday.
Health: Educate and Execute.
Last Week's Goal: Workout 4x. Cement that routine.
Weekly Goal: Workout 4x. Log food.

Didn't work at at all last week. I had every intention to, but then an ice storm hit that made driving across town the gym a risk I wasn't willing to take and working out outside was obviously not an option. I could have still got in a workout or two later in the week, but I was a bit lazy in that regard. But that doesn't mean I can't mange it this week!
Reading: Make reading a priority. Read 75 books.
Last Week's Goals: Start The Ruin of Kings.
Weekly Goals: Finish The Ruin of Kings and write review.
Blog: Continue blogging consistently and figuring out my brand.
Last Week's Goals: Mess around with graphics.
Weekly Goal: Continue posting regularly.

Work has been so busy that I haven't even had time to try and mess with updating my graphics. But I've still been producing content, which is more important to me, so I'm just going to focus on that and hopefully, when I get some more downtime, I can mess around with graphics a little bit more.
Financial: Frugality and Flexibility.
Last Week's Goals: Actually stick to updated budget.
Weekly Goals: Pay bills for February.

I'm doing a little bit better on this than I was! I'm trying to be a little more purposeful with what I'm buying and not buying anything I don't really need, both because we will have to move everything this summer that we do have and I'm trying to save up for moving in the first place. Made some tweaks so I'll have my first student loan paid off by the end of the year (eek!) which tightens the budget a little bit more, but it'll definitely be worth it.
Last Weeks Goals:
Blog six times.
Actually mail letters.
Catch up on emails.
Finish second SPFBO book.
Get adjusted back to nights.
Finishing training at work.
Catch up on reading for Tolkien Society Monthly Meeting!
Other Weekly Goals:
Blog six times.
Add 10 reviews to Amazon.
Update 10 more reviews on Goodreads.
Continue training at work.
Do research on FAM birth control.
Go by the bank.
Really hoping to start not only working out this week (actually) but also work on my own mental health a little bit more surrounding that area. I have been really toxic mentally to myself lately and I'm not sure why I have been so self-deprecating of late, especially towards my appearance. It puts way too much pressure into working out and eating well–two goals I definitely have, but I don't need my own brain beating myself up or thinking myself as lesser if I don't make those goals 100% every week. So definitely want to work on my own mental health a little bit more.
I hope you have a productive and positive week!
Cheers.